Sustainability is a global challenge facing all organizations and institutions, including those in higher education. As ecosystems all their own, containing thousands of residents and dozens of buildings, universities have a direct impact on the environment through energy and water use, waste and greenhouse gas emissions.
Recognizing their environmental impact, many schools have instituted initiatives such as green cleaning policies and procedures.
At Boston University, current cleaning standards have been in place since 2012; the university has had some variation of the program since the 1990s.
"We've moved away from the chemicals that have typically been used, primarily for the health and well-being of our custodial staff but also for the health and well-being of our community," says Dennis Carlberg, BU's associate vice president for university sustainability. "It's amazing what we've been able to do without harsh chemicals."
Beyond improving the quality of the indoor environment, the university intends to make a big impact on the environment as a whole: BU's climate action plan aims to reduce carbon emissions on its campuses to zero by 2040, an ambitious goal that includes the cleaning program.
BU's efforts have earned it high marks from the Association for the Advancement of Sustainability in Higher Education. Right now, the university has a silver STARS rating (Sustainability Tracking, Assessment & Rating System) and a spot on the Sustainable Campus Index.
Here are BU's sustainability strategies that other universities or any institution looking to improve its cleaning policies can adopt.
Clean with certified products and equipment. Several third-party certifications indicate that a product poses as little harm to the environment as possible. BU focuses on Green Seal- and EcoLogo-certified products, which meet environmental and sustainability standards that also apply to the manufacturing process. The university also mandates that vacuums and carpet deep-cleaners are certified sustainable by the Carpet and Rug Institute trade association.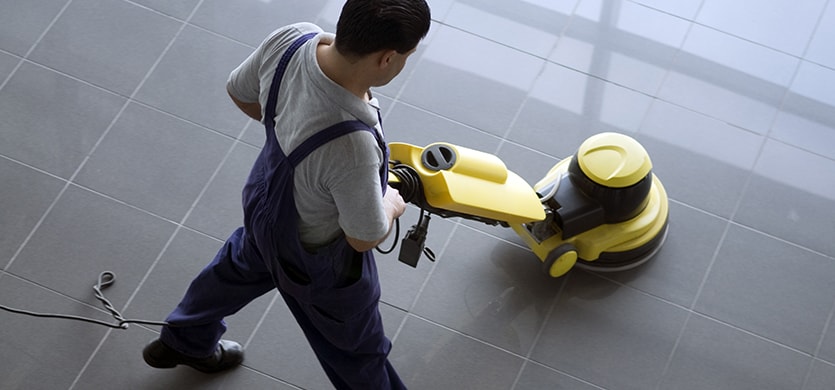 Avoid single-use products and reduce chemical use. Premixed jugs of cleaner contain a lot of water. By purchasing concentrated cleaning solution and mixing it with water on-site, BU staff reduce the amount of product that must be shipped, saving energy and reducing packaging. Likewise, staff members avoid using chemicals altogether whenever possible: For example, the automated scrubbing machines that clean floors use only water.
Follow maintenance schedules for equipment. A preventive maintenance program ensures equipment is kept in good working order so it needs less frequent replacement. BU has also arranged for suppliers to take back equipment that has reached the end of its useful life, so it doesn't end up in a landfill. Safeguards on equipment, such as rubber bumpers, help minimize damage to building surfaces so they last longer.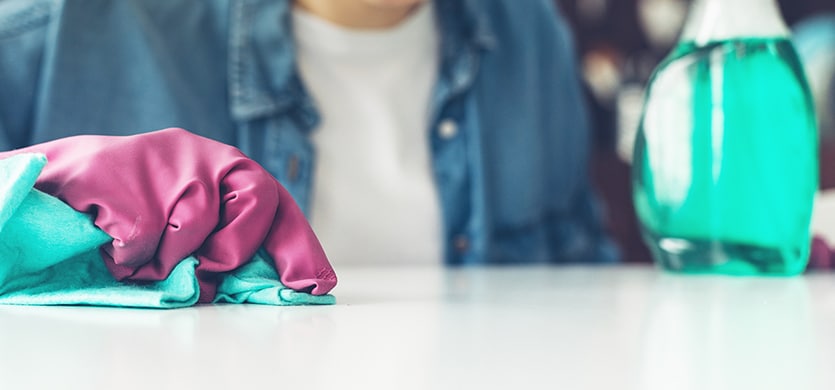 Reduce the need to clean. Floor mats at entryways trap dirt and particulates as they come in; BU's plan mandates that the mats or a similar containment strategy cover at least 10 feet inside the doorway and that they are vacuumed daily.
Pay attention to packaging and materials. BU's policy encourages purchasers to select products that are packed and shipped with minimal packaging. Purchasers also favor recycled or recyclable materials. The university reduced its total waste by making changes such as purchasing toilet paper without cardboard rolls inside. And BU reduces the need to buy paper towels by using microfiber cloths for cleaning instead.
Train the staff. For a sustainable cleaning program to work, train staff on processes as well as safety. BU conducts regular training to ensure custodial staff know how to deal with hazardous materials and safely manage waste. Staff receive information about the chemicals they work with via material safety data sheets (MSDS) and have access to personal protective equipment as needed.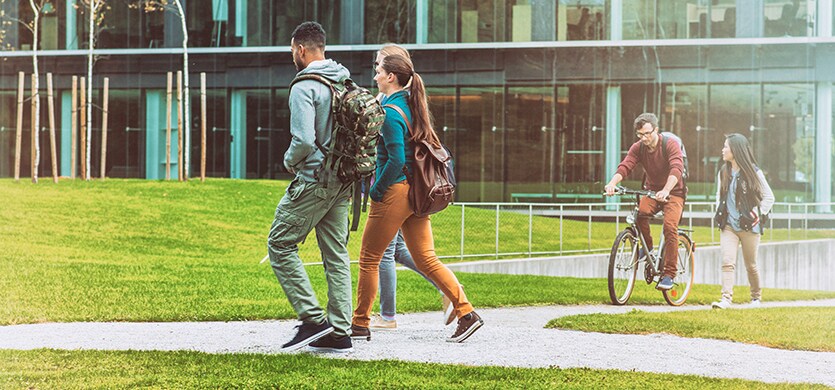 Keep track of your progress. Proper documentation helps an institution determine if it's meeting sustainability goals. BU follows LEED guidelines to keep track of purchases, MSDS and equipment repair logs.
For any campus, implementing a sustainable cleaning policy is an ongoing effort as knowledge and technology evolve. What's important is that the people involved continually look for ways to reduce the university's negative impact on the environment while keeping the people inside the classrooms and offices safe and healthy.