Next Day Delivery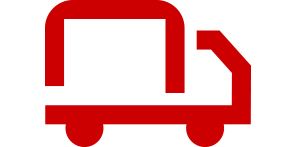 Need it tomorrow? No problem.
Free next-day delivery on qualifying orders over $35. No minimum for Staples
®
Plus members.
Order by 5 pm local time. Excludes weekends and holidays. Eligible items only.
Limited time only! Free delivery, no minimum. Handling fees may apply for select items. Standard Staples shipping and delivery policies apply. Excludes orders made at directmail.staples.com, documents.staples.com, holidaycards.staples.com, staples.com/services/printing, staplespromotionalproducts.com, staples.com/services/printing/promotional-products and third-party websites linked to staples.com.