Navigate to Top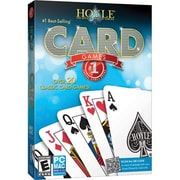 Hoyle Card Games 2012 for Mac (1 User) [Download]
Item : 239366
Create Your Own Player! - Be the star you are! Choose your hair style, face shape, eye color and outfit. With FaceCreator, you can change your look as quickly as you change your mind.
Compete With Over 25 Characters - And "characters" they are ... so many different personalities to chose from a trash-talking dinosaur to a Vegas taxi cab driver and everything in between. Each character has unique strengths, so choose wisely!
In-Game Currency - Hoyle Bucks Shop 'till you drop with this in-game currency. The more you play, the more you earn!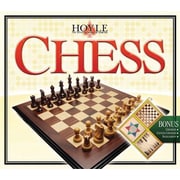 Hoyle Chess for Windows (1 User) [Download]
Item : 271426
Step into a world where the games are played with animated pieces. Have fun learning move by move about Chess openings, middle game strategy and tactics, endgames, pinning, delivering check, attacking, protecting
Hoyle Chess also includes three BONUS Hoyle board game classics: Checkers, Chinese Checkers, and Backgammon.
Features include: Learn, practice and master the classics; Track your progress with in-game statistics and achievements; Challenges never stop with a variety of different in-game opponents;