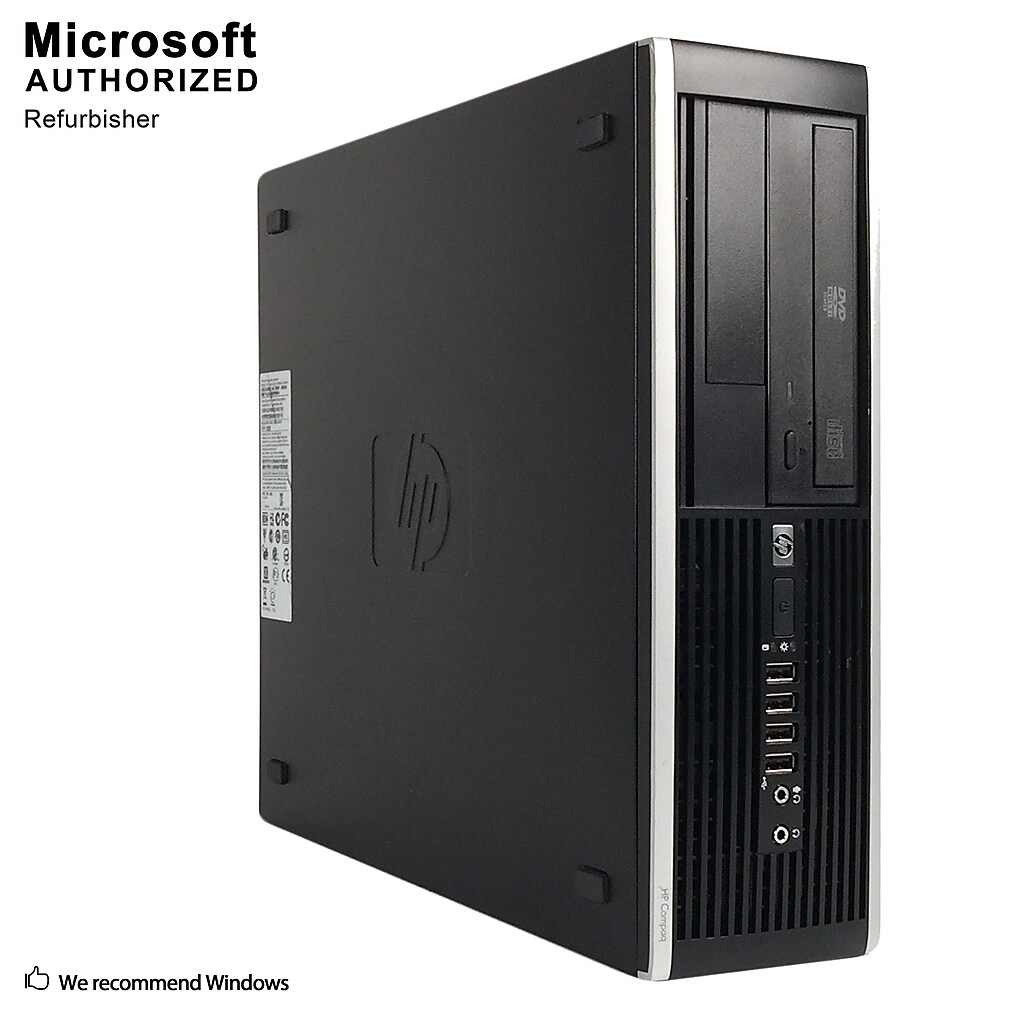 HP Compaq 8200 Elite Refurbished Desktop Computer Refurbished Desktop Computer, Intel Core i5-2400, 120GB SSD+3TB HDD
Item #: 24360162
| Model #: S18VFTHPDT00P78
This item is out of stock for delivery
About this product
HP 8200 SFF CI5 2400, 16G DDR3, 120G SSD+3TB HDD, DVD, WIFI, DP to HDMI Cable, Bluetooth 4.0, 1G VIDEO CARD, W10P64 (EN/ESP)
The HP Compaq 8200 Elite Series incorporates the newest business PC technology with HP's designs, and specific programs and services created for business including stable and lengthy lifecycles, and security and remote management solutions. The result is our best performing line of business PCs to date.
2th Generation Intel Core I5 2400 Processor

16G DDR3

120G Solid state drive+3TB Hard disk drive

Windows 10 Professional (EN/ESP)

Intel HD Graphics 2000

WiFi and Bluetooth 4.0 connectivity

One Optical Drive

USB 2.0 (10)

RJ-45 (1), PS/2 (2), VGA (1), DisplayPort (1), serial port (1), audio in/out jacks (1), a microphone/headphone jack

14.9x13.3x4.0

PC, Power Cord, English Keyboard, Mouse, USB WiFi Adaptor, Bluetooth Adaptor, DP to HDMI Adaptor, Warranty Instruction

1 Year Warranty
An elite, performance enhanced PC designed for business. Includes new levels of performance and efficiency in a stable, reliable business PC platform.