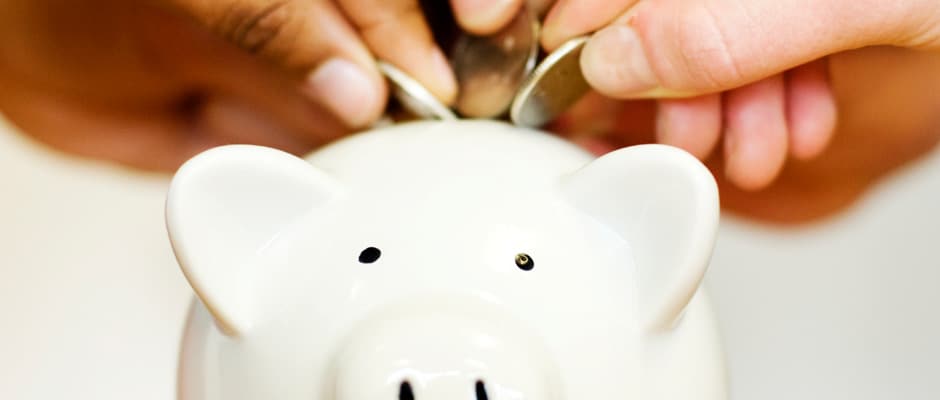 5 Money-Saving Tips for College Students
Going off to college is exciting, but living away from home can be a little stressful, too. Ease anxiety and increase comfort by packing up items that make the dorm or apartment feel more like home.
Harness the power of your student ID.

Your student ID can cut costs on medical care, cable and Internet service, public transportation and purchases like concert tickets. Plus many retailers and computer hardware and software makers offer discounts and rebates to students. Look for ID-related deals during back to school sales and throughout the year to rack up incremental savings every month.

Be book smart.

Spend less time stressing about the cost of textbooks and more time learning from them by renting instead of buying. "This may be difficult for freshmen who don't have their schedules set ahead of time, but it's perfect for people who can order in advance," says University of Denver graduate Shannon Reimers. Staples' textbook rental service, for example, can save you a whopping 80 percent, which means more money for pizza and laundry. Most universities have online forums where students sell or lend hard-to-find volumes.

Don't buy more than you need.

"My biggest challenge when it comes to not spending too much money on school supplies is deciphering whether or not I truly need the supplies," says David Merten, a BFA acting major at Ball State University, IN. "If I had a dollar for every notebook or set of felt-tip markers I bought and never used for a college course, I would have a much happier bank account. Take the time to sit down and figure out, based on each class you're taking, what you will realistically need for the course. Try to find students who've taken that course in the past and get their advice on must-haves. If you cut out the unnecessary and only purchase the essentials and supplies that will help you be a better student, then you will have an easier time in the classroom and at the bank."

Compare prices.

Major retailers offer back to school deals in the weeks before classes start, so research specials and other discounts. Don't be afraid to shop around for the best prices and use a price-match guarantee to save additional money. For instance, Staples offers a 110 percent price match during the back to school season. This is especially helpful when purchasing high-priced items like laptops for school. Another great way to stay on budget is to purchase store brands that offer high quality at a more affordable price.

Use apps to your advantage.

Download your favorite businesses' mobile apps to snag great deals on back to school supplies, meals, haircuts or recreational activities. Apps send notifications of upcoming bills and payments and total up monthly costs to help you keep tabs on your bank balance. There are even apps that allow friends to easily transfer money to each other digitally. "It's great to use whether it's rent money or reimbursement for a beer and pizza, or spotting someone some funds for anything, anytime," Reimers says.
What it comes down to is this, Merten says: "The art of spending and saving money in college is asking yourself three questions: Do you need it? Will it benefit you or teach you something? —and yes, I do believe pizza can teach you something at times. And will you miss out on something truly important to you if you don't spend the money? If you can answer those questions carefully and truthfully, you won't regret those purchases later on."
Related Articles