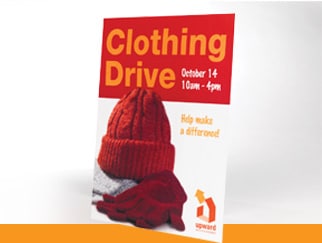 Exclusive Benefits
Members save more on every order, plus priority service, free shipping and more.
20% Instant Discount
Free Shipping for orders over $14.99.
Oversize items excluded.
Staples Rewards® Benefits
Quick Project Quotes
Staples® Design Services
Discounted Presentation Binders
To learn more about the Staples Business Discount Program or our products and services, speak with a Certified Print Pro in store, email bdp@staples.com or call 1-888-338-1274.

The following Copy & Print exclusions apply (1) self-serve copies, (2) shipping and shipping supplies, (3) merchandise used in assembling Copy & print jobs, (4) Computer Workstation (Online Access), (5) Staples Promotional Products, and (6) custom printing orders placed online at staplescustomprinting.btobsource.com and all other third party sites. The instant discount is calculated off the regular retail price. Instant savings will not be applied to a promotional price. Members will receive the lower of the two prices during any promotional period.
Staples.com is a registered trademark of Staples the Office Superstore, LLC. Products and services subject to price change and availability. Not responsible for typographical errors. Be assured that Staples will not sell or rent your email address. To view our Privacy Policy, click here.
We have your email address listed as [variable]. If you do not want to receive any more emails from me (your dedicated account manager) on special savings and news, please reply to this email and type "unsubscribe" in the subject line.