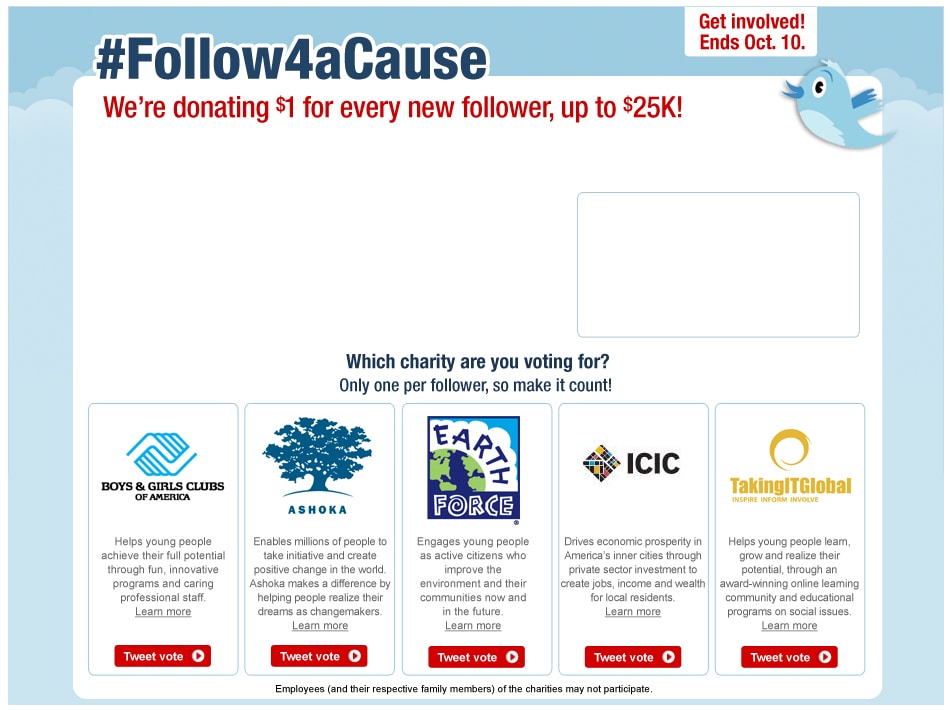 Right now you can help enrich the lives of young people in need, just for following us on Twitter. For
every new follower, we'll donate $1, up to $25,000 to charity. You even get to help choose the charity.
So, spread the news! It's easy, and it's for a great cause. Here's how it works:
Step 1.
Follow us on Twitter @StaplesTweets. Already follow us?
Move on to step 2.
Step 2.
Vote for a charity to receive up to $25,000. Just click "Tweet vote" or
tweet to us (include: #Follow4aCause, charity name and
http://bit.ly/ahciIQ). The charity with the most votes wins.
Step 3.
Get the word out.
Total Donation:
$6,519
We'll give up to $25,000!
That's $1 for every new follower. If we reach
100,000 followers, we'll throw in an extra $5,000!