Webinar: Give Your Business an Edge with Email and Social Media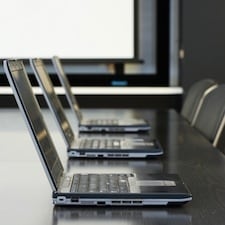 Did you know:
The average return on email marketing is $87 per dollar spent?
You only have an average of 2 seconds to compel someone to open your email?
A Facebook post with a picture gets an average of 120% more engagement?
These days, success is all about having the edge. This session, featuring expertise from Constant Contact, is designed to give you the edge in growing your customer, prospect, or member network by using email and social media marketing.
You will learn how to:
Choose the content that attracts the most attention.
Get people to stop and read your message
Create campaigns people will act on.
Make your content mobile-friendly.
You'll learn tried-and-true tips and insights to successfully use email and social media to communicate with many people at once, at the click of a button, and turn their loyalty into repeat business and referrals.