Copies | Printing
From full color and black & white copies to presentation, flyers, booklets and brochures, we can do it all.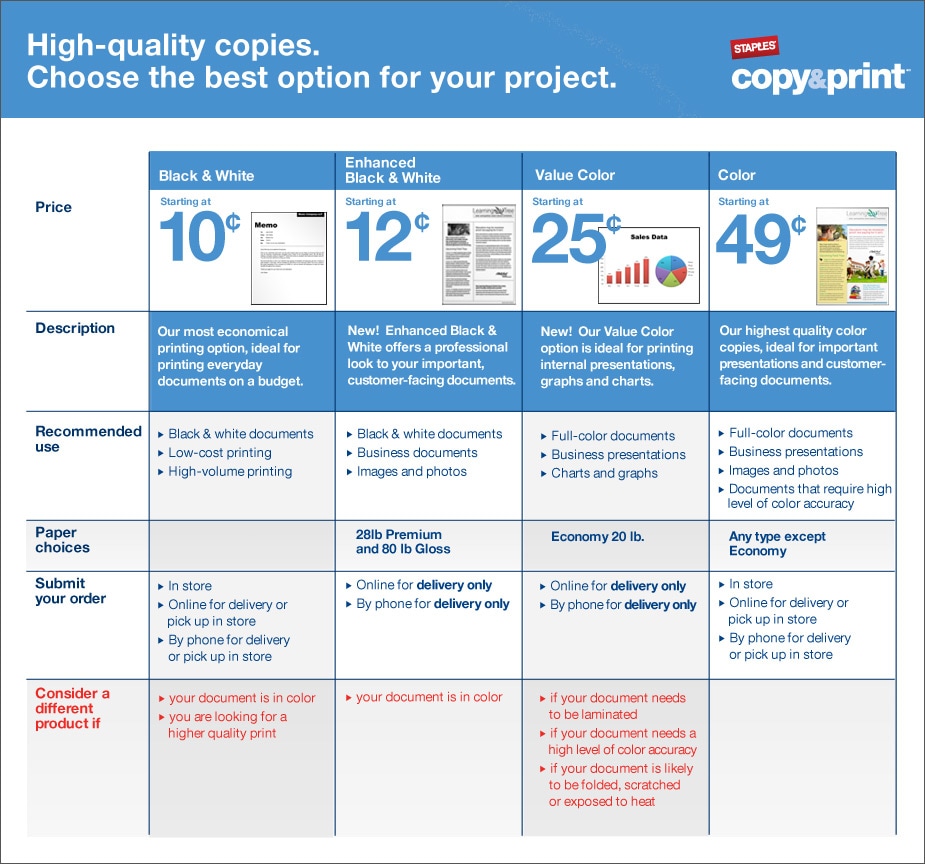 [close]
High quality. Expert service. Great low prices. Need help deciding?
Copies & Documents
Make a statement with eye-catching color copies.
Letter, legal and ledger size paper available
Many different binding options available
Specialty paper available, including color and resume styles
Presentations
Let your hard work stand out.
Premium, best for external presentations to potential clients or business partners
Standard, great for internal presentations and documentation
Economy, ideal for reference materials
Presentation Graphics
Perfectly polished, very professional.
Create up to 24" x 36" graphics online
Mounting and laminating available
Made in store for quick turnaround
Booklets
Look your best, page after page.
Premium: best for showcasing your products and services with full color printing on all pages
Standard: perfect for newsletters and updates
Economy: ideal for reference materials
Manuals
Communicate instructions with confidence.
Select our 3 ring binder for durability and flexibility to add pages to and remove them from any training manual
Choose from various binding options for your employee manuals
Make your product manuals more engaging by choosing color print option
Forms
Customize your forms for your unique business needs.
2-part (white and canary) or 3-part (white, canary and pink) forms available
8½" X 11" page size
Choose from 1-part single sided or 2-part double sided
For delivery: 1-888-333-3199