Responsible Sourcing
Staples is committed to providing our customers with top-quality products at a reasonable price that are also manufactured responsibly. That means we expect workers making Staples® Brand Products to be treated fairly and with dignity and respect, and that the products themselves are made in an environmentally sustainable manner. In addition, we demand adherence to international and U.S. laws, regulations and industry standards applicable in the countries where Staples operates.
Go here for our California Transparency in Supply Chains Act disclosure.
STAPLES
®

SUPPLIER CODE OF CONDUCT
We evaluate 10 specific areas of conduct during on-site audits of our suppliers.
To establish clear guidelines for responsible operation, we developed the Staples Supplier Code of Conduct to help ensure that every relationship we enter – whether it's with a supplier, factory or vendor – consistently operates in accordance with Staples' requirements. The Supplier Code of Conduct (or its equivalent) is included as an appendix to each manufacturing agreement, and each supplier is required to comply with its provisions and post the Code in all factory locations manufacturing Staples® Brand Products.
The Code is based off of international social accountability standards and contains 10 specific areas of conduct that are each evaluated during on-site audits. The Code is regularly reviewed and reinforced as business needs and requirements change.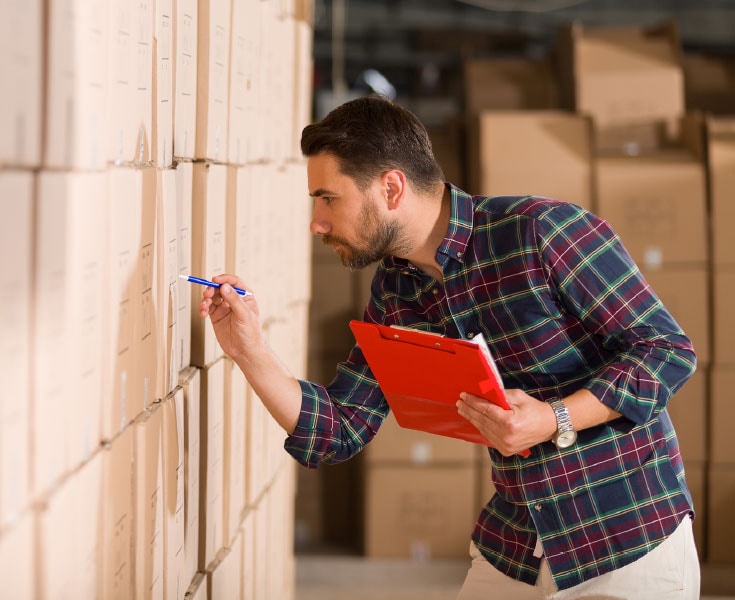 SOCIAL ACCOUNTABILITY AUDITS
In 2016, Staples conducted 282 audits at factories worldwide.
All suppliers in "at-risk" geographies are required to be audited prior to starting production and are recertified every year. For example, Staples currently designates the following countries as "at-risk" in accordance with industry assessments: Argentina, Bangladesh, Brazil, China, Egypt, India, Indonesia, Japan, Malaysia, The Philippines, South Korea, Taiwan, Thailand and Vietnam. Each audit is designed to allow the factory to demonstrate adherence to our Code through on-site verification by a trained auditor. The auditor conducts employee interviews and document reviews to substantiate factory operating practices, and rates the factory on a point scale.
A summary of the audit sections and requirements can be found here.
Certain requirements are deemed "Critical" to create minimum standards for each supplier to consistently achieve. Suppliers failing to meet the minimum requirements are required to sign a Letter of Commitment, which states their intent to continuously improve and requests a probationary period to implement the necessary changes. They are also required to complete a Corrective Action Plan (CAP) documenting the steps they will take and the timeline for the necessary improvements. If suppliers meet the minimum requirements but have violations in other areas, they receive a conditional pass and may also be required to submit a CAP. All CAPs must be approved prior to Staples continuing business with the supplier. Follow-up audits are scheduled at regular intervals to ensure suppliers stay on track while on probation and after all CAP plans have been implemented.
Overview of 2016 Own Brand Supplier Audits
Out of 525 supplier factories audited, 92% have been certified to meet Staples Code of Conduct.*
Certified non-at-risk suppliers
At-risk Locations
Certified non-at-risk factories
Certified "at-risk" factories
"At-risk" factories placed on probation
A total of 282 Social Accountability audits carried out at 240 factories, as some locations were audited more than once.
*Some suppliers have more than one factory and some supplier factories are audited more than once as part of corrective actions. Thirty-nine supplier factories manufactured product but became inactive over the course of the year. Suppliers on probation must complete corrective action to continue working with Staples.
Performance Snapshot
Learn about our corporate responsibility focus areas and progress.
Plus download a summary of our key performance metrics.