Staples has you covered

Earth Day, Everyday
April 22nd is Earth Day, but at Staples, you can make eco-conscious decisions for your home and office all year. Look for the ECO-ID badge

or filter by environmental factors while browsing, and visit the Staples Sustainability Center to learn more about our assortment of eco-friendly products. Earn rewards for participating in Staples In-Store Recycling Services program. Find a participating Staples Store Near You and bring in your used ink and toner cartridges, electronics, and batteries for responsible recycling.
Reduce Energy Consumption
Install a Smart Home System to reduce energy consumption in your home. Easily manage your home's temperature with a Smart Thermostat and set schedules for lighting and electronics with easy to install Smart Outlets. Look for the ENERGY STAR label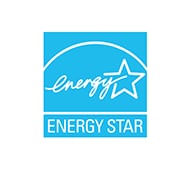 to find the most efficient and energy saving electronics. From ENERGY STAR Printers to computers and other electronics, Staples has a wide variety of energy saving products.
Reuse Refurbished Technology
Reduce your impact by buying refurbished instead of new! Staples carries a number of refurbished electronics including Refurbished Laptops and Refurbished Desktop Computers. We always have a selection of Refurbished Printers to choose from, as well as Remanufactured Printer Parts for do-it-yourself printer repairs. When shopping for Ink & Toner, make sure to look for remanufactured ink and toner cartridges.
Recycle & Purchase Recycled Products
Especially for paper products, it's easy to find a recycled option. From Recycled Copy & Printer Paper to Recycled Paper Towels, decrease your footprint by using products made from recycled paper. And when shipping packages, use Recycled Shipping Boxes, Recycled Mailers, and water activated tape, made from paper instead of plastic. Switch from plastic bubble rolls to recyclable Packing Paper and keep plastic out of the landfill while keeping your packages safe in transit.

Up your printing game with a Supertank Printer
Looking for a printer with more print capacity that's better for the environment and your wallet? Shop Staples selection of Supertank Printers for all the benefits of an inkjet printer with the convenience and savings of replacement ink bottles that last longer and cost less per page than standard inkjet printer cartridges.
Find a Supertank printer from your favorite top printer brand including:
And don't forget to browse Staples Ink and Toner Finder to find the right replacement ink for your new printer. No matter what printer you have, enter the brand, cartridge or printer model into the easy-to-use Ink and Toner Finder, and browse for compatible ink.

Finish tax season strong
As tax season wraps up, it's time to get your financial documents in order. Keep your financial records up to date throughout the year with the right financial software for your personal or company finances. Making sure that your office is well stocked with the necessary tax envelopes and forms to get your employees or contract workers their paperwork as soon as possible. See how Staples can help you prepare for your taxes:
Starting with the right financial software can help keep you ahead of the game before the next tax season. With recognized financial brands such as Quicken Finance Software. Take the hassle out of staying financially organized.
Getting your employees and contract workers' tax forms out to them on time is as simple as just pressing print when you have the appropriate tax forms on hand. From W2 to 1099 or 1095, we have the tax forms you need.
When it comes time to file your taxes, we can even help you find the right tax software that fits your filing requirements. From software for personal taxes, business taxes, or both, we offer top brands like Turbo Tax and H&R Block with the ability to e-file or print and mail both your federal and state taxes.
From tax forms to accounting software and software to get your taxes done, Staples has you covered this tax season!

Rest assured it arrives safely & securely
Whether you are sending business documents or customer products, shipping and mailroom supplies from Staples make the process seamless.
Keep packing supplies ready for easy shipping. Padded envelopes and bubble mailers are perfect for shipping small, non-fragile items. Pack larger items in shipping boxes that are slightly larger than the item, and use packing peanuts, bubble roll, or other packing materials to keep objects from moving in the box during transport. Choose the right packing tape to ensure your packages will stay sealed. Staples carries clear acrylic packing tape for everyday shipping and reinforced or water activated tape for packages that require a heavier duty seal.
Manage the day-to-day office correspondence smoothly with a wide selection of business envelopes, inter-office envelopes, and catalog envelopes in the mailroom. Have finger pads and envelope moisteners on hand for speedy document collation and a quick seal. Choose security envelopes for confidential office correspondence and inter-office communications. If your office or organization sends out large mailings, consider a paper folding machine and self-sealing envelopes to increase efficiency.

Hybrid work just got easier
Whether you work in a traditional office, from home, or anywhere in between, the right supplies and technology will keep you working efficiently no matter where you are. Update your tech with a new laptop computer or 2-in-1 tablet for work on the go. Keep important files accessible wherever you are with portable hardrives and USB flash drives that fit easily into a laptop bag. Choose a headset for virtual meetings or noise-cancelling headphones to block out unwanted sounds when working in public.
In your home office, make sure to have a comfortable set up that's built with you in mind. Select an ergonomic office chair or gaming chair, and browse our selection of sit and stand desks for a convertible work area. Add an extra computer monitor to your set up, and choose from our wide selection of mice and keyboards. And don't forget to stock up on office supplies. From notebooks and copy paper, to pens and highlighters, Staples offers flexible AutoRestock options on all the basics, so you can get supplies shipped to your door without having to remember to order.