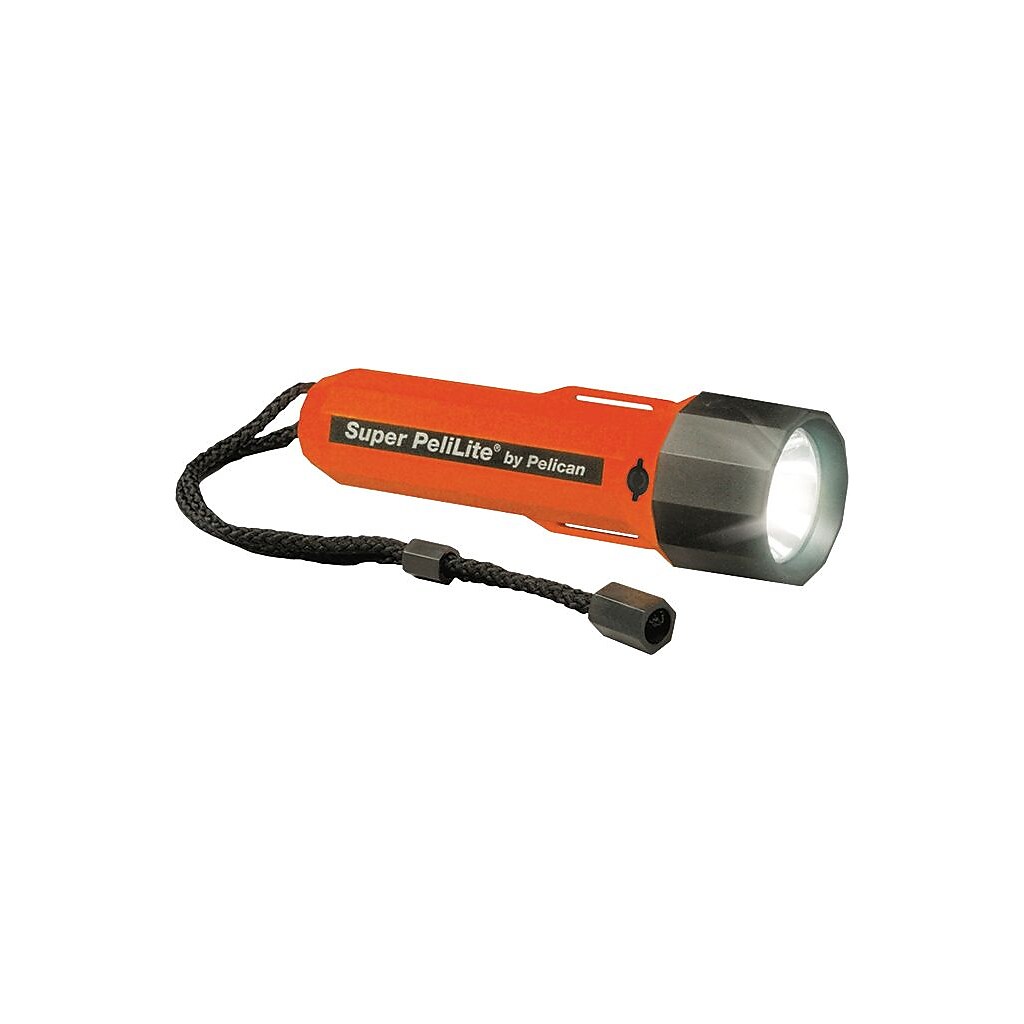 Pelican® Super Pelilite™ Flashlight, Black
Item #: 772371
| Model #: 562-1800C-BLACK
This item is out of stock for delivery
About this product
PeliLite™ 2 3V 0.74A 2.22W C Alkaline Black ABS Resin 1800 Flashlight is waterproof and submersible.
PeliLite™ Flashlight in black color includes xenon bulb that has operating life of 30 hrs and has IPX7 waterproof/submersible construction. Flashlight requires 2 C alkaline 3 V batteries to operate and offers beam distance up to 131 m.
Size: 6'' length x 250 feet depth

Bulb type: xenon

Color: black

Bulb life: 30 hrs

Number of batteries: 2

IPX7 waterproof and submersible

Xenon lamp module can cut through smoke, fog and rain, making it a perfect light source for all applications

CSA: class I, div. 2, Gp ABCD, T3C/class ll, div. 2, Gp G; FM: class I, div. 2, Gp ABCD/class ll, div. 2, Gp G, T4; UL listed: 4S67/E184884 class I, div. 2, Gp D/class l, zone 2, Gp llA, T3

Beam distance: 131 m

Weight without batteries: 2 9/10 oz.