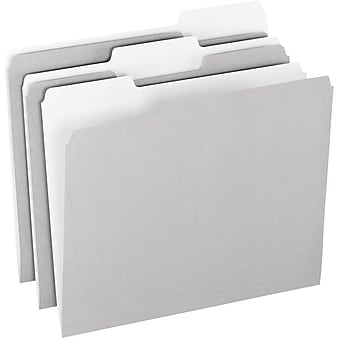 Double your options-this file folder's two-tone color reverses, and the offered variety of bright colors allows for faster filing and retrieval. With its interior a lighter shade than its exterior, top tabs are easy to see, preventing accidental misfiling.
11 pt. stock top tab file folders with reversible two-tone color.
Package Includes: 100 folders.