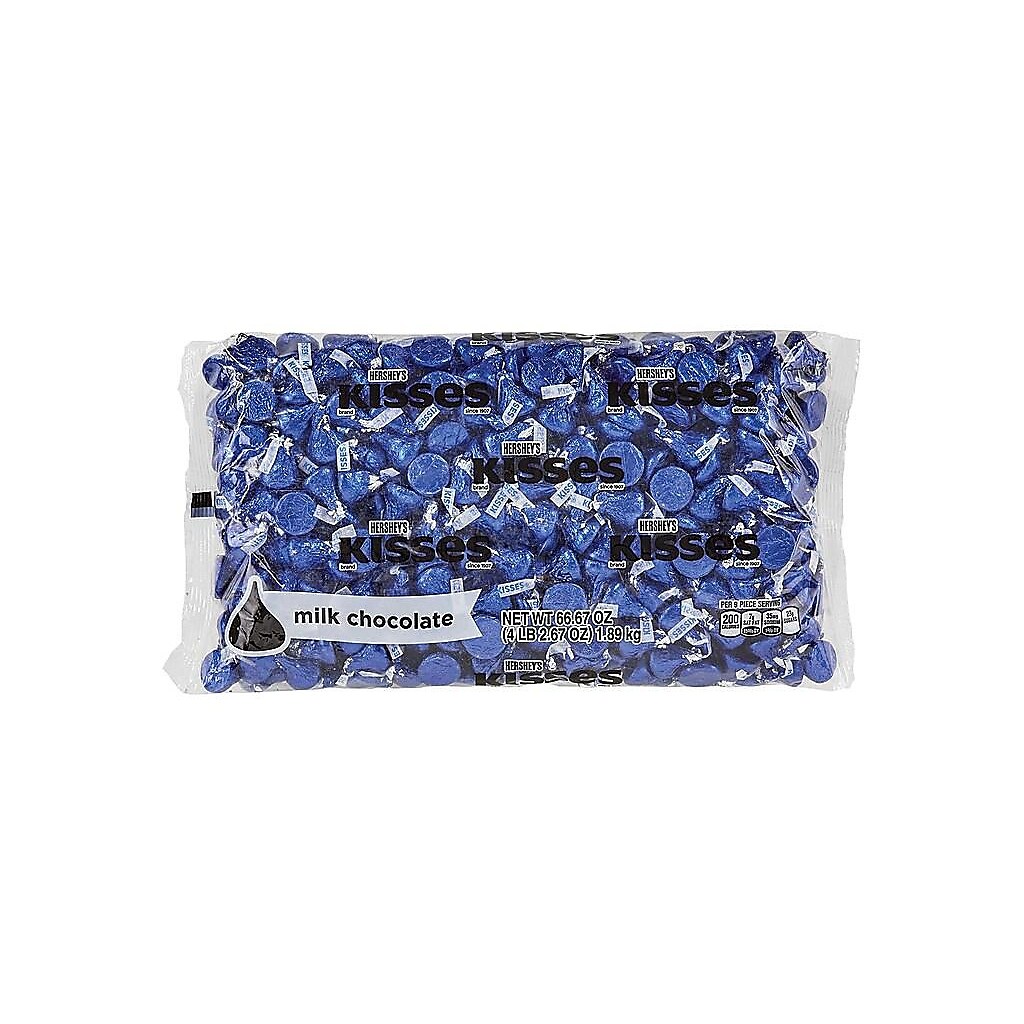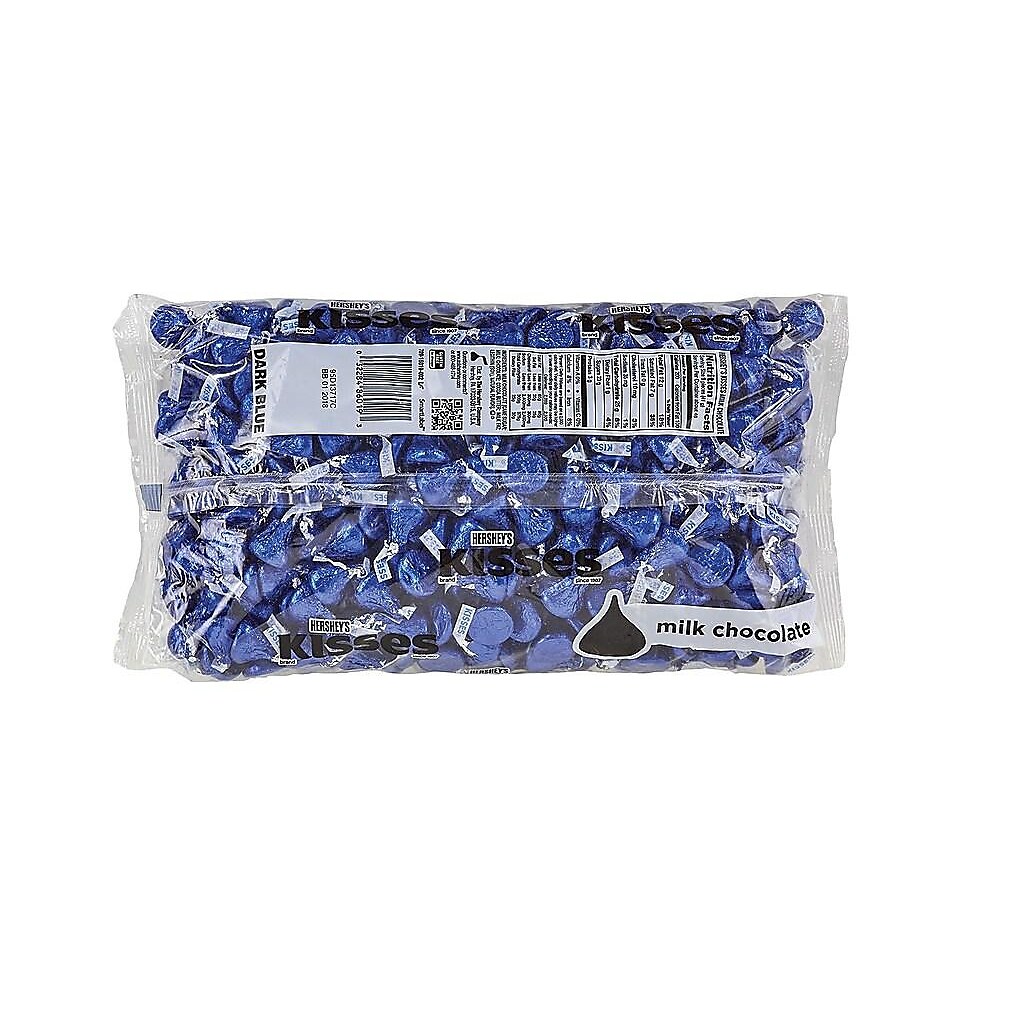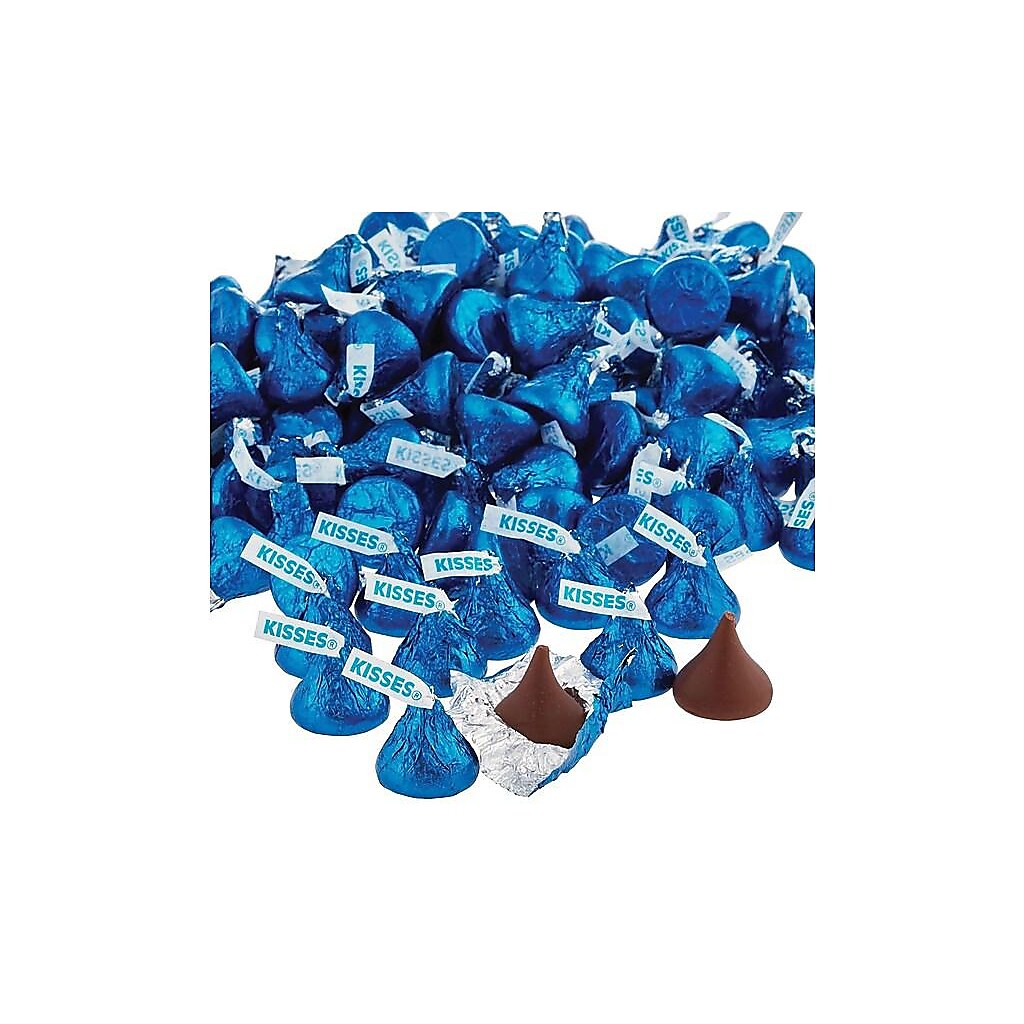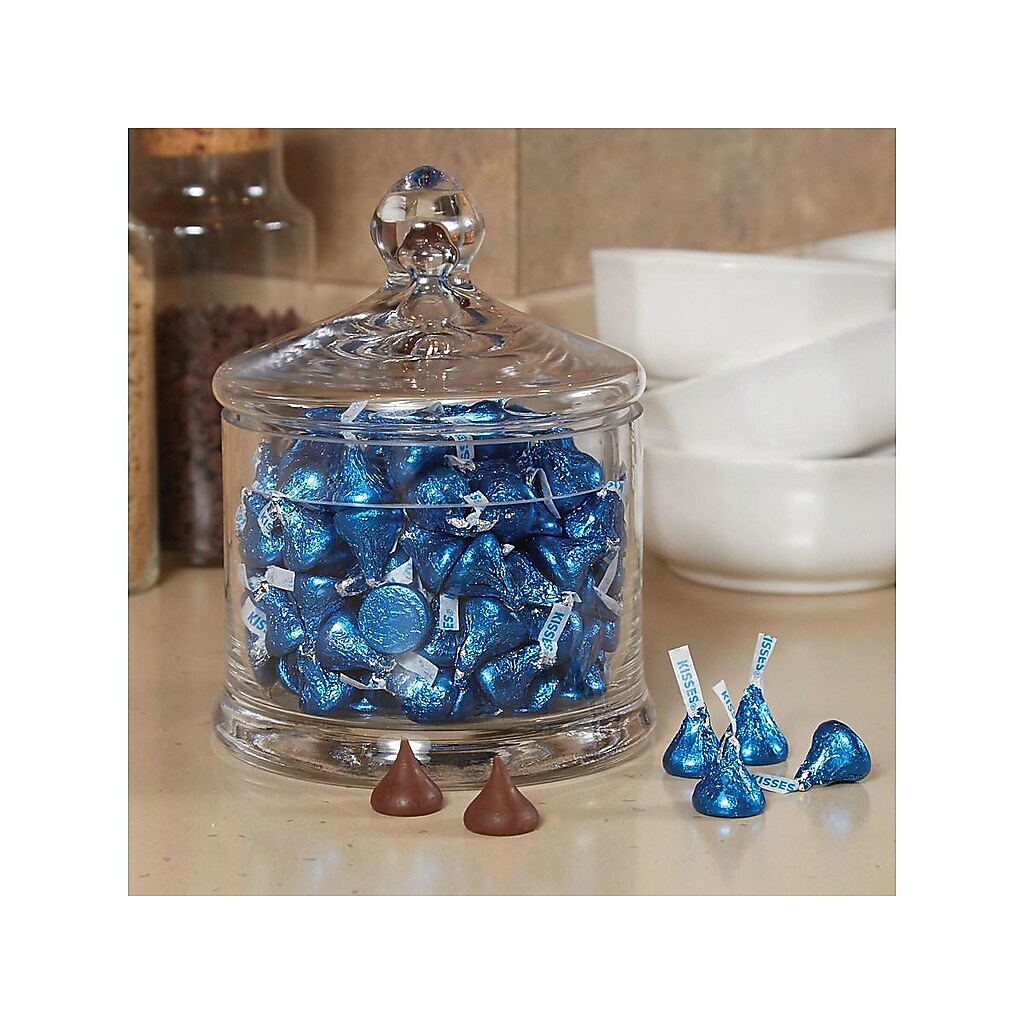 Hershey's KISSES Chocolates, 66.7 Oz. (HEC60194)
Item #: 1824548
| Model #: HEC60194
About this product
Color-coordinate treats for office luncheons, parties, and other events with these Hershey's KISSES 66.7-ounce milk chocolates.
Fill up candy dishes in the front office, lunch room, or lobby with these milk chocolates. Featuring an individually wrapped design, these treats are great for handing out to customers, clients, or staff, and they come in bulk for convenient stocking. These Hershey's KISSES milk chocolates have dark-blue foils, making them ideal decorating the tables at your next event.
These classic milk chocolates, wrapped in dark blue foils, are perfect for parties, weddings, and corporate events

Everyday theme

These milk chocolates are delicious, kosher, and gluten-free

66.7 oz. bulk bag ensures you have enough for unexpected guests

Individually wrapped candies stay fresh longer

Pour them into a clear dish to show off their attractive dark blue foils or use them in your next large baking project

Please Note: This product may require special packaging to protect against temperature issues. Some deliveries may experience a slight shipping delay.