DIY Goal Board
Having clear goals keeps you focused and organized. So keep this easy DIY clipboard of your to-do's for the week and month to get things done without feeling overwhelmed.
---
Make a grid with the tape, using sticky notes as a guide.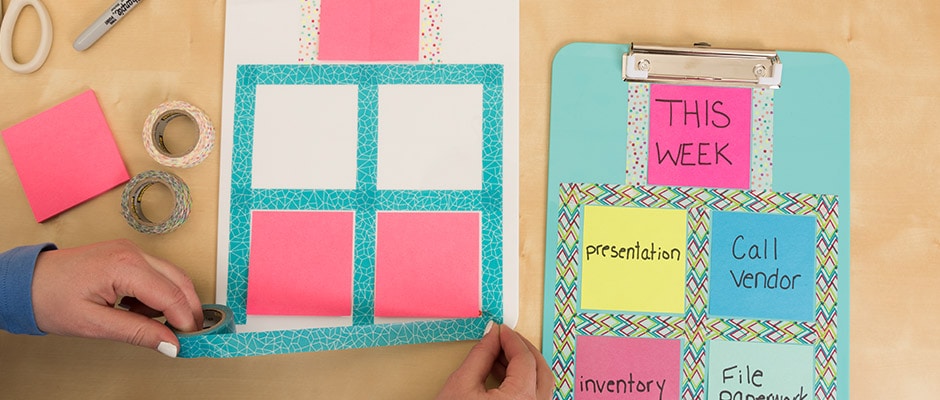 ---
Add your concrete goals for the week and month.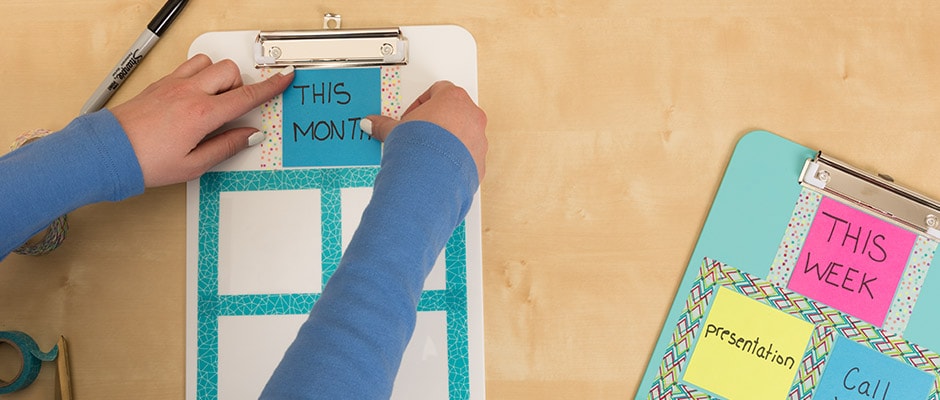 ---
Get stuff done (yay!) and add your new goals to your board.
---