Device security
HP Enterprise printers can detect, protect and even self-heal from attacks automatically.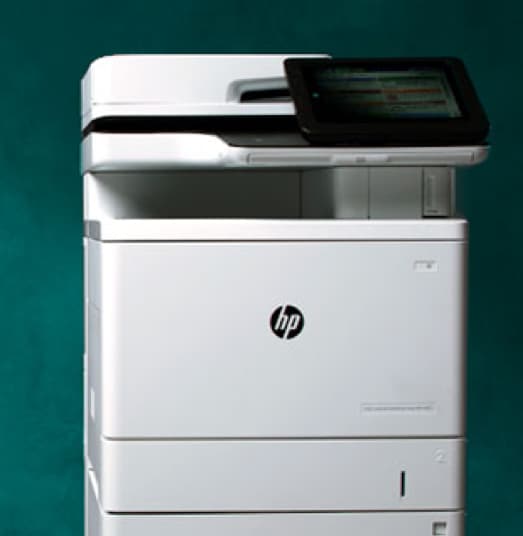 HP Sure Start
Validates the integrity of the BIOS at every boot cycle. If a compromised version is discovered, the device restarts using a safe copy of the BIOS.
Whitelisting
Ensures only authentic code that has not been tampered with is loaded into memory. If an anomaly is detected, the device reboots to a secure, offline state and sends a notice to IT to reload the firmware.
Run-time intrusion detection
Checks for anomalies during complex firmware and memory operations. In the event of an intrusion, the device automatically reboots.