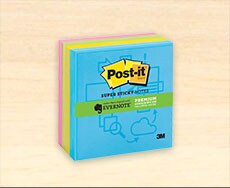 Post-it® Super Sticky Notes
Evernote Collection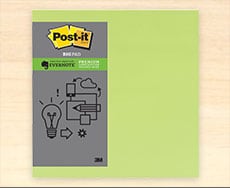 Post-it® Big Pads
Evernote Collection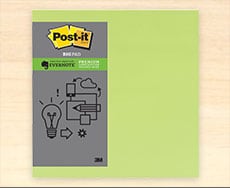 Post-it® Super Sticky Notes
Evernote Collection
Express
Write or sketch on your Post-it Notes.
Jot reminders, ideas and to-do's.
Capture
Upload and save your notes, using the
Evernote app.
Search
Evernote makes everything searchable,
even your handwriting.
Share
See your notes on your phone and
computer, and share them with anyone.
Download it for free at Evernote.com
(Available across major platforms.)
Enhanced features are available in iOS 7.
Legal info.

3M and Post-it are trademarks of 3M. © 3M 2013. All rights reserved.
Evernote and the Evernote Elephant logo are trademarks of Evernote Corporation and used under a license.