Your More Account™ is closing
as of 7/31/23. See below for more details.
Manage your account
Check your balance, make a payment & more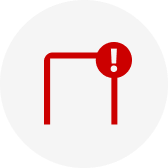 Reminder: Account closing soon
On 7/31/23 the Staples credit card account, issued by Citibank, N.A., will be closed. You can use your account through 7/30/2023 and you'll receive monthly statements until any remaining balance is paid in full.
Don't forget as a Staples Rewards® Member, you will still receive the same benefits you enjoy today. Earn 5% back in rewards, get member exclusive deals and much more. Learn more about all the benefits here.
Frequently asked questions
The Staples More Account credit card issued by Citibank, N.A. will be closed on 7/31/23.
Yes, as a valued Staples customer, your rewards number will remain active after 7/31/23. You will continue to receive the same rewards benefits going forward. Earn 5% back in rewards, get member exclusive deals, and much more. Access your rewards in-store using your phone number, log into your Rewards account or use the Staples Connect™ app.
Beginning 7/31 your rewards benefits will be tracked based on the rewards number entered at the time of purchase. In-Store provide your phone number associated with your rewards account at checkout. For staples.com orders, confirm your rewards number is stored on your profile. See instructions in the Staples Help Center.
For questions about your Staples More Account, please call the customer service phone number on the back of your card or refer to your monthly billing statements for contact information.
Purchase Order field is an optional field when checking out on Staples.com.