by Morgan Remmers, Yelp's Manager of Local Business Outreach
I'm often greeted with a shudder when I say the words "online reputation" to small business owners. Why? Typically, it's because there are only so many hours in a day, and for small business owners, it can be difficult to decide where and how to spend the little time they have to maintain a sparkling online reputation.
Social media is so prevalent today that business owners can't ignore it. It is where your customers go to work, play and share their day-to-day experiences. Here are my top three tips to master your online reputation:
1. Determine where you want to focus your attention. To keep things manageable, start by setting up your business's profile page on the top five Web sites and/or social media sites your target customer is likely using to find your business. Once you've set these up, you can either manage the profiles yourself or select a trusted staff member to keep an eye on each page and notify you of new updates and reviews.
2. Start attracting potential customers by using the free tools available to you. Once you've selected the five sites that you feel your target customer will use to find you, optimize each page. Start by asking yourself, "What would cause a potential customer to walk through my door? A discount? Photos? Store hours? More content about my business?" Your answer to this question may vary from site to site, and that's OK, so long as you set up each listing to cater to the appropriate audience.
3. Connect with your customers. As a result of managing and optimizing your business's profile pages on the sites you select, you'll be primed to communicate with your customers in a timely fashion as likes, followers and reviews come in. When it comes to reviews, remember to respond diplomatically. Thank the reviewer for sharing the feedback and ask a level-headed friend or coworker to read over your response before you hit the "send" button. Keep in mind that consumers are looking at the BIG picture about your business, so don't focus or obsess on any single review. It's also great to pay some attention to your happy customers by sending them a quick thank-you message.
While a number of social media sites play a part in marketing and growing your business, consumers go to Yelp to make buying decisions. With 102 million average monthly unique visitors and 39 million reviews as of Q1 2013, Yelp is certainly a place business owners should focus some of their attention. To set up your business page on Yelp, start by visiting www.biz.yelp.com and click on the red "Create your free account now" button. You'll want to be at your place of business as Yelp verifies the number on your business listing with a call, prompting you to enter a four-digit code.
Once you've claimed your page, you can optimize your business listing and begin attracting new customers by using the suite of free tools available in your Business Account. Initially, focus your attention on these sections:
Business Information: This section allows you to add your business's Web site, hours of operation and other basic information as well as a 3,000-character description.
Photos: No matter what kind of business you own, adding photos is highly recommended. In fact, people searching Yelp stay on a business page with photos two and a half times longer than one without. Headshots, staff photos, meeting rooms and before-and-after photos work well.
Deals & Gift Certificates: Setting up Yelp Deals and Gift Certificates are great ways to entice potential customers to make buying decisions while on your Yelp page. Not sure what to offer? Do a quick search on Yelp and filter by who's offering a Yelp Deal in your category to get an idea of what your competitors are doing. It's free to set up a Yelp Deal or Gift Certificate, though there is a revenue share should it lead to a sale.
Additionally, there are two free response tools available in your Business Account that allow you to connect with your customers. You can send a private message or add a public comment. Sending a private message is much like sending someone a personal email and goes directly to the reviewer. A public comment posts directly below the consumer's review for the public to see. A good use of the public commenting tool is to state your business's policy or clarify any inaccuracies in the review.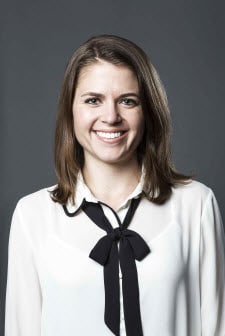 Morgan Remmers is the Manager of Local Business Outreach at Yelp. Through informational sessions across the country, Morgan addresses how local business owners can best approach the ever-growing world of online reviews. Specifically, Morgan consults with local business owners interested in gaining a better understanding of Yelp and using the free tools available in Yelp's Business Owners Account. She also hosts a series of webinars on subjects relevant to business owners and regularly contributes content to Yelp's Blog for Business Owners. Morgan works with Yelp's Small Business Advisory Council and acts as a liaison between the small business community and the different divisions within Yelp. Prior to joining Yelp in early 2011, Morgan worked in the public relations industry with a focus on luxury real estate, travel and lifestyle brands. She graduated from the University of Washington and is a Pacific Northwest native
.