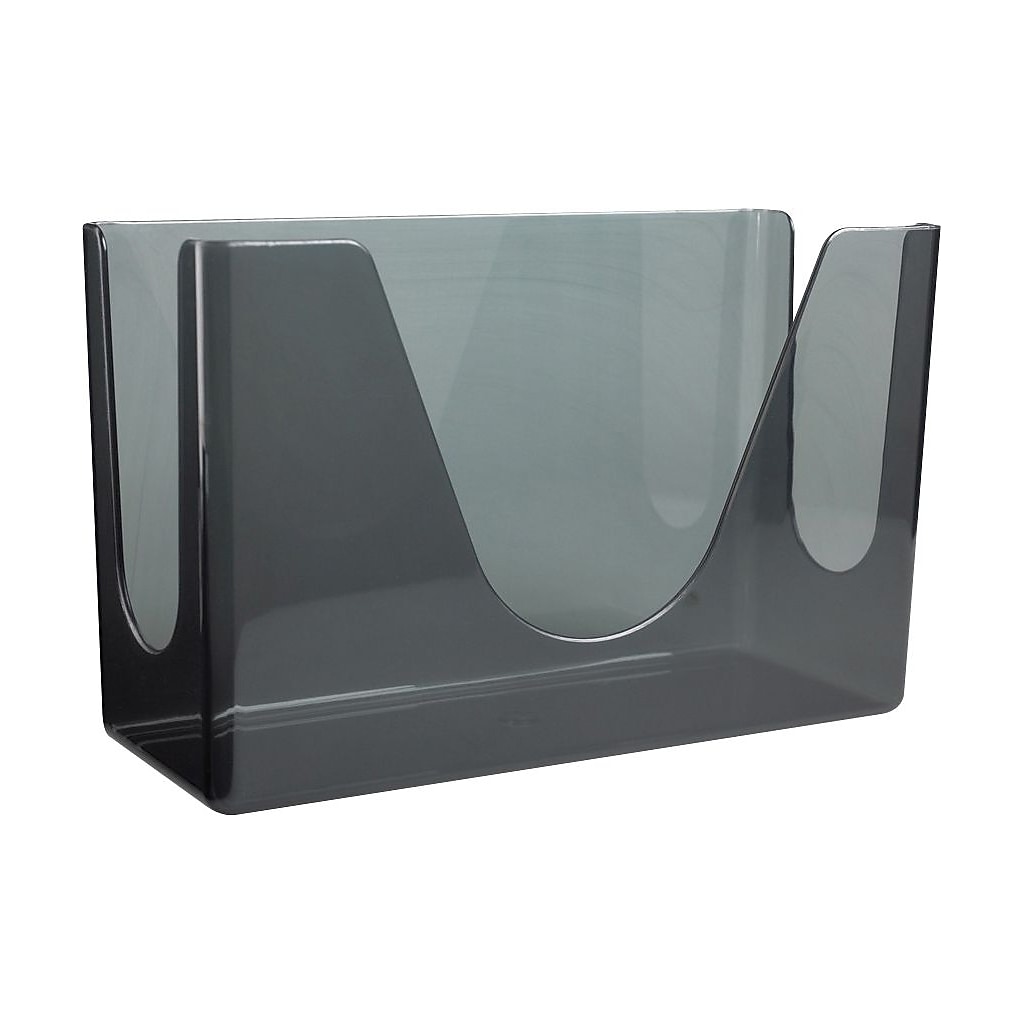 Georgia-Pacific Vista® Combination C-Fold or Multifold Countertop Paper Towel Dispenser, Smoke56640
Item #: 917128
| Model #: 56640
This item is out of stock for delivery
About this product
Envision C-roll nonperforated paper towels have a thick but soft texture for durable drying and cleaning.
Envision nonperforated paper towels are available at a low cost per unit and fit in many paper towel dispensers, making them an easy, economic choice for the office or bathroom. An embossed honeycomb texture provides a high degree of absorbency, providing dependability while cleaning up spills, and also lends a softness that makes Envision towels easy on the hands. The C-roll paper towels are made from 95% recycled content, meeting EPA standards for post-consumer fiber content.
C-roll brown paper towel for use in the washroom

12 nonperforated rolls per case

1-ply for standard thickness

Dependable absorbency, thickness and strength for dust, liquids and dirt

Low per-unit cost for a good everyday choice

Fits a wide range of everyday roll towel dispensers

Meets or exceeds EPA Comprehensive Procurement Guidelines for minimum post consumer fiber content

95% recycled content for an eco-friendly choice

Brown color

Each roll measures 7.87" x 625'


Comfort and Durability
Envision C-roll paper towels are thick enough to handle your office's messes. They are absorbent enough to tackle liquid spills, or to be used to dry hands in the washroom. You can also rely on the towels to handle dust and dirt. An embossed honeycomb pattern helps the towels softness for comfortable hand drying.

Low Cost
Each C-roll is 625 feet long, giving you a lot of paper towel for your money. The low cost of these towels make them an ideal choice for everyday use. The towels fit into a wide range of dispenser models, eliminating the need to purchase a special dispenser.

Environmentally Friendly
Envision brown paper towels are made from 95% recycled content, making them friendly on the Earth. The towels meet or exceed U.S. EPA Comprehensive Procurement Guidelines for post-consumer paper content, so you know you are making an environmentally conscious choice.