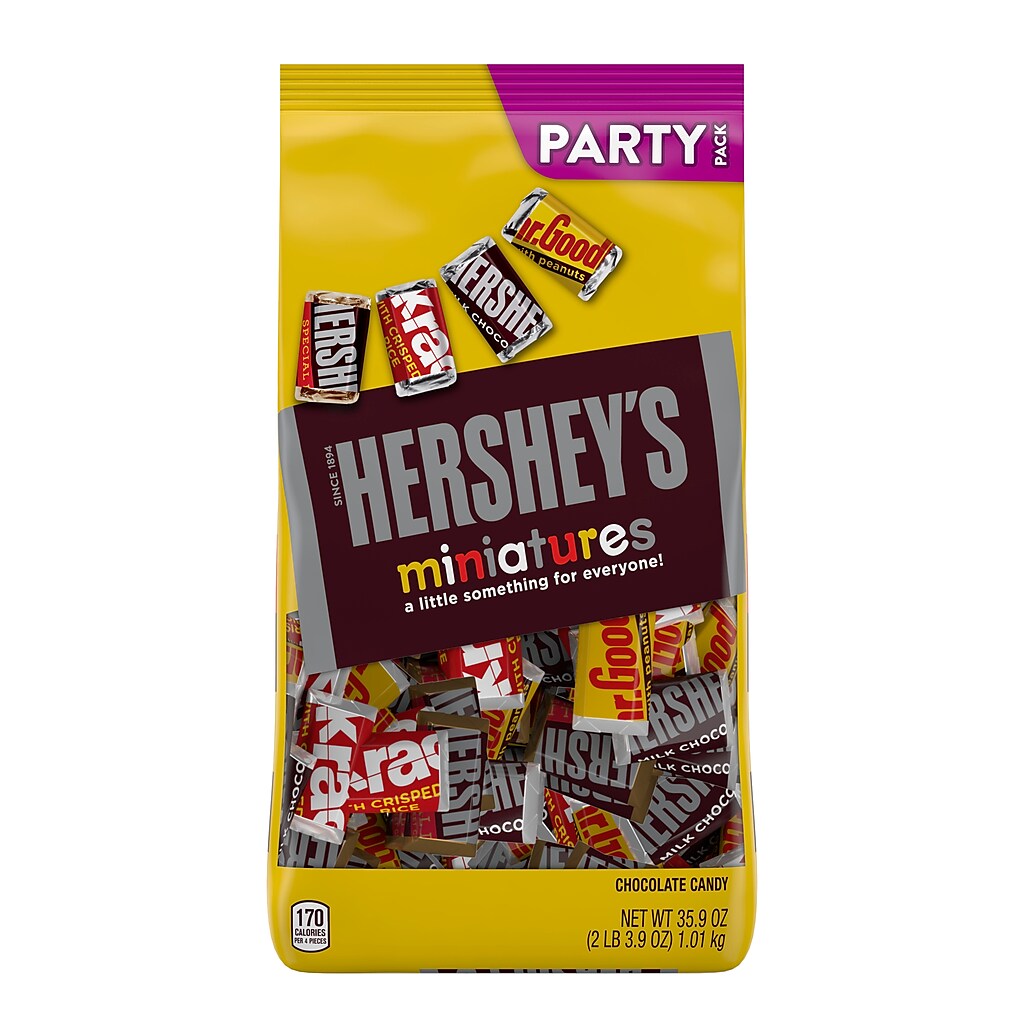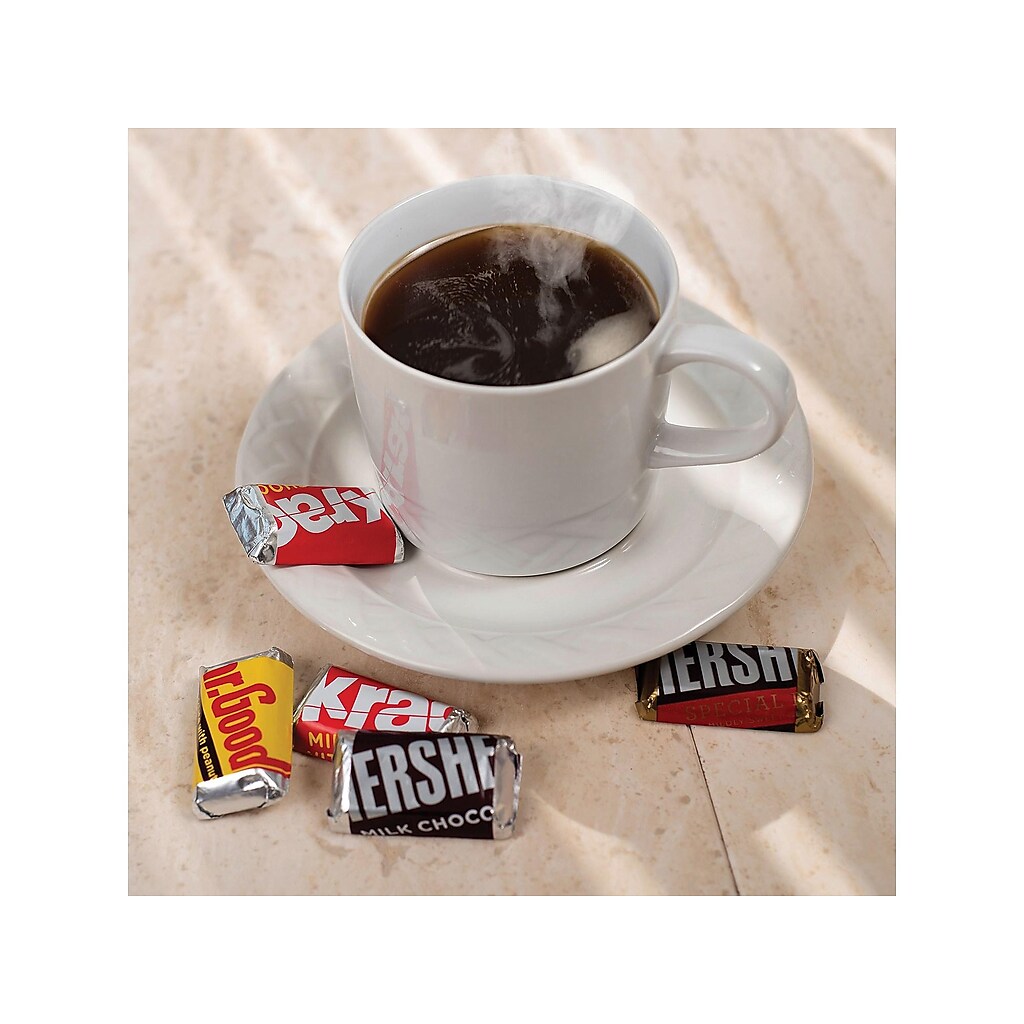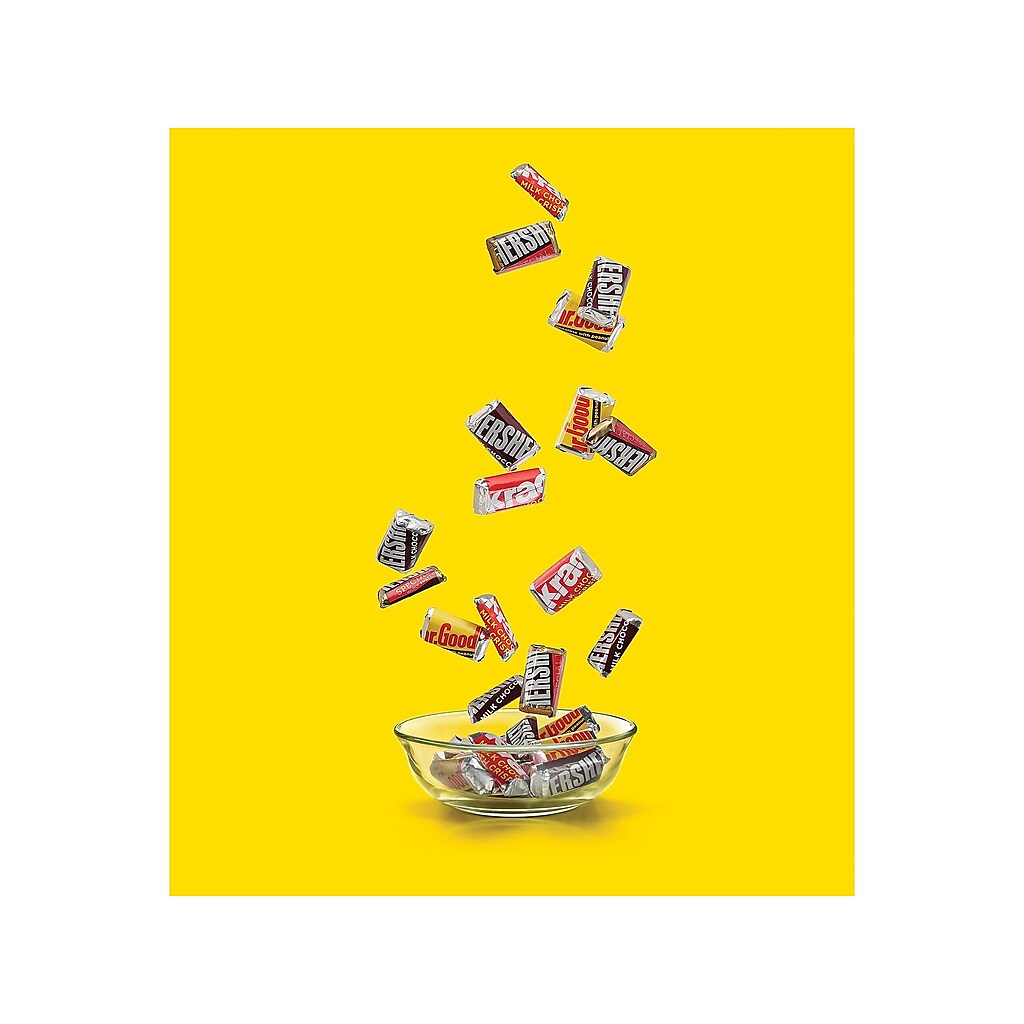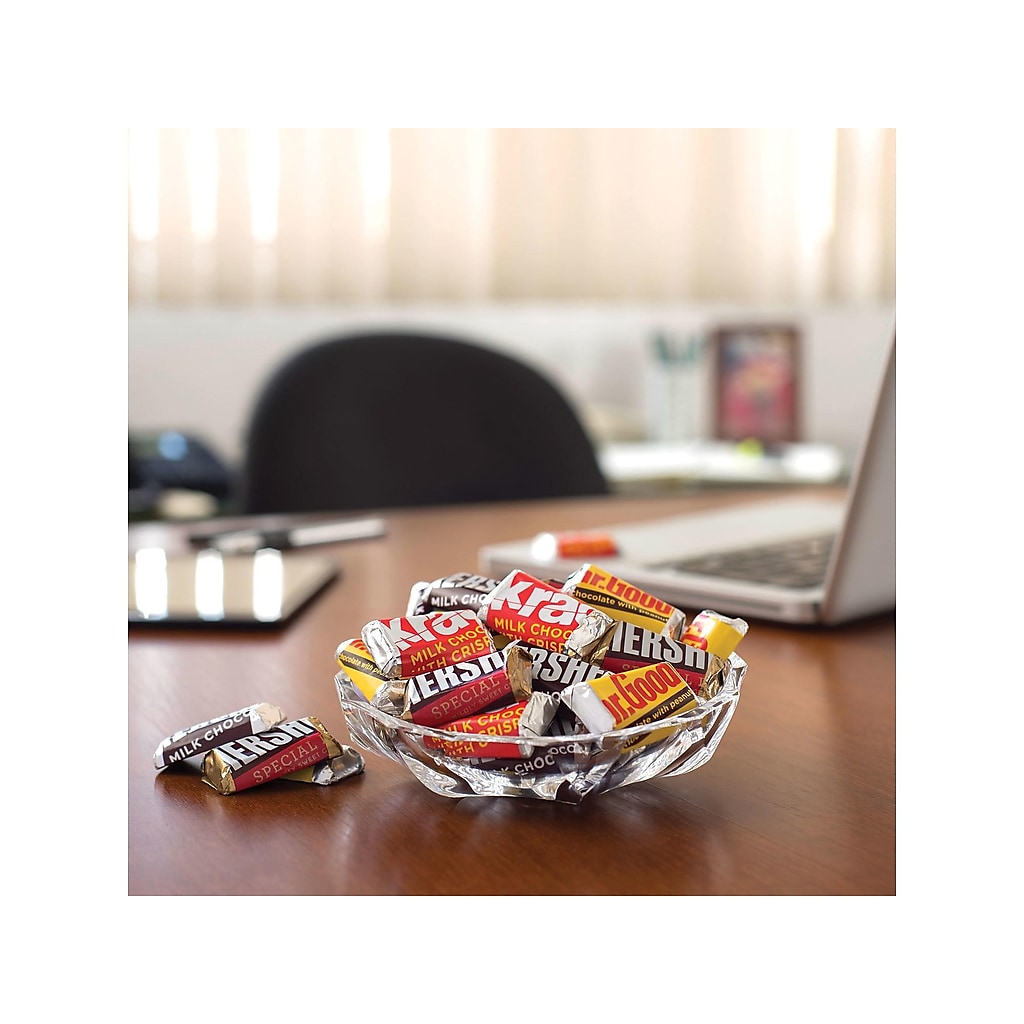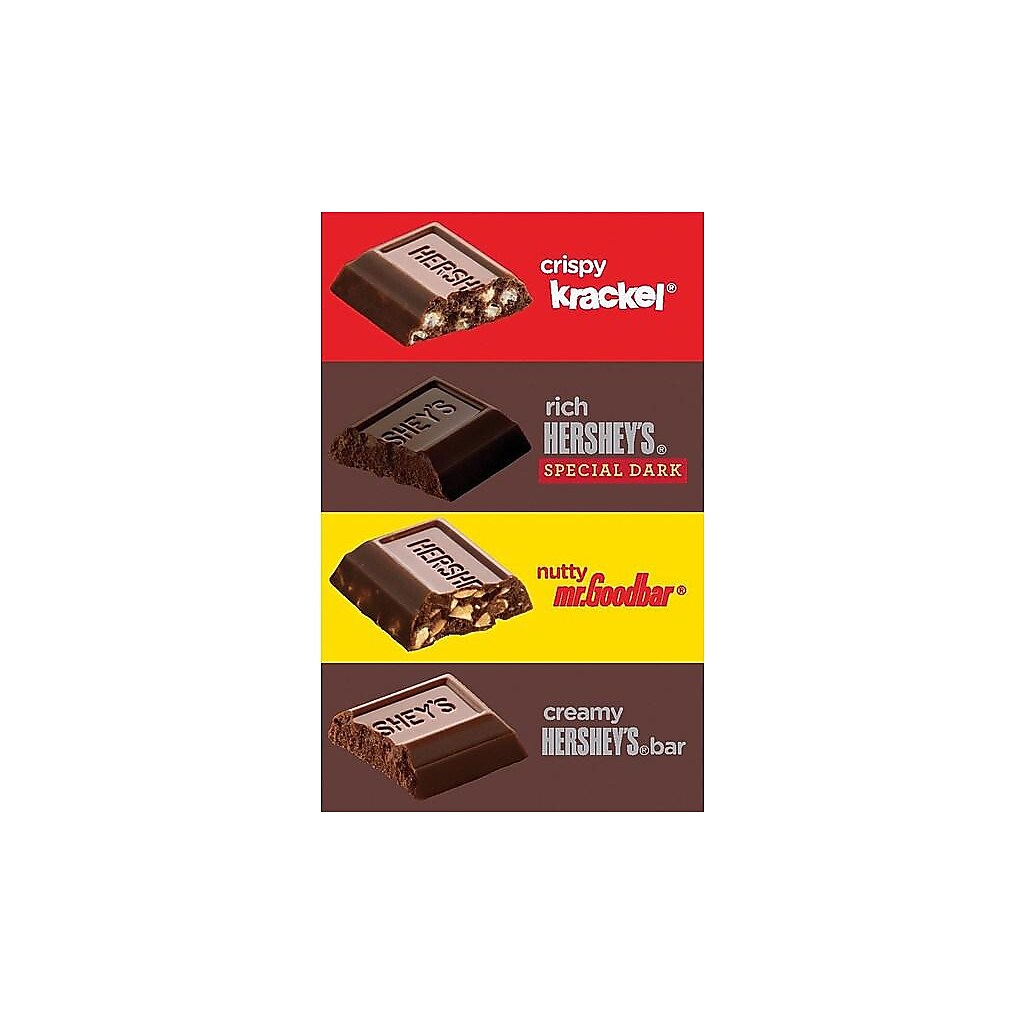 Hershey's Miniatures Party Bag Chocolate, Assorted, 35.9 oz. (HEC21458)
Item #: 2411692
| Model #: HEC21458
About this product
Invite everyone to share a quick snack by passing out Hershey's Miniatures Party Bag.
Show appreciation to staff and visitors by serving these individually wrapped, miniature candy bars. This 35.9-ounce Party Bag comes with four popular Hershey's Miniatures chocolate bar flavors to satisfy different taste preferences.
Chocolate is a perfect addition to any dessert table

Everyday theme

35.9 oz. bag

Assorted flavors include crispy, special dark, nutty, and creamy chocolate

Individually wrapped chocolate bars allow everyone to grab as much as they want

Please Note: This product may require special packaging to protect against temperature issues. Some deliveries may experience a slight shipping delay.
The Hershey Legacy
The story of Hershey'S Chocolate begins with Milton S. Hershey. Trained as a confectioner and owner of a successful caramel factory, Hershey became fascinated with chocolate-making at the 1893 World's Columbian Exposition. Hershey founded the Hershey Chocolate Company in 1894, and built what would become the world's largest chocolate factory in 1903. He then created the model industrial town of Hershey, Pennsylvania, where workers enjoyed comfortable homes, inexpensive public transport, and quality public schools. In 1909, Hershey and his wife, Catherine, established a school for orphan boys. Hershey eventually endowed the bulk of his wealth to this school, including his ownership of the Hershey Chocolate Company. For more than a century, Milton Hershey School has enriched the lives of countless children in need. The town of Hershey, Pennsylvania has provided employment, recreation, and culture. And The Hershey Company has brought smiles to people around the world.