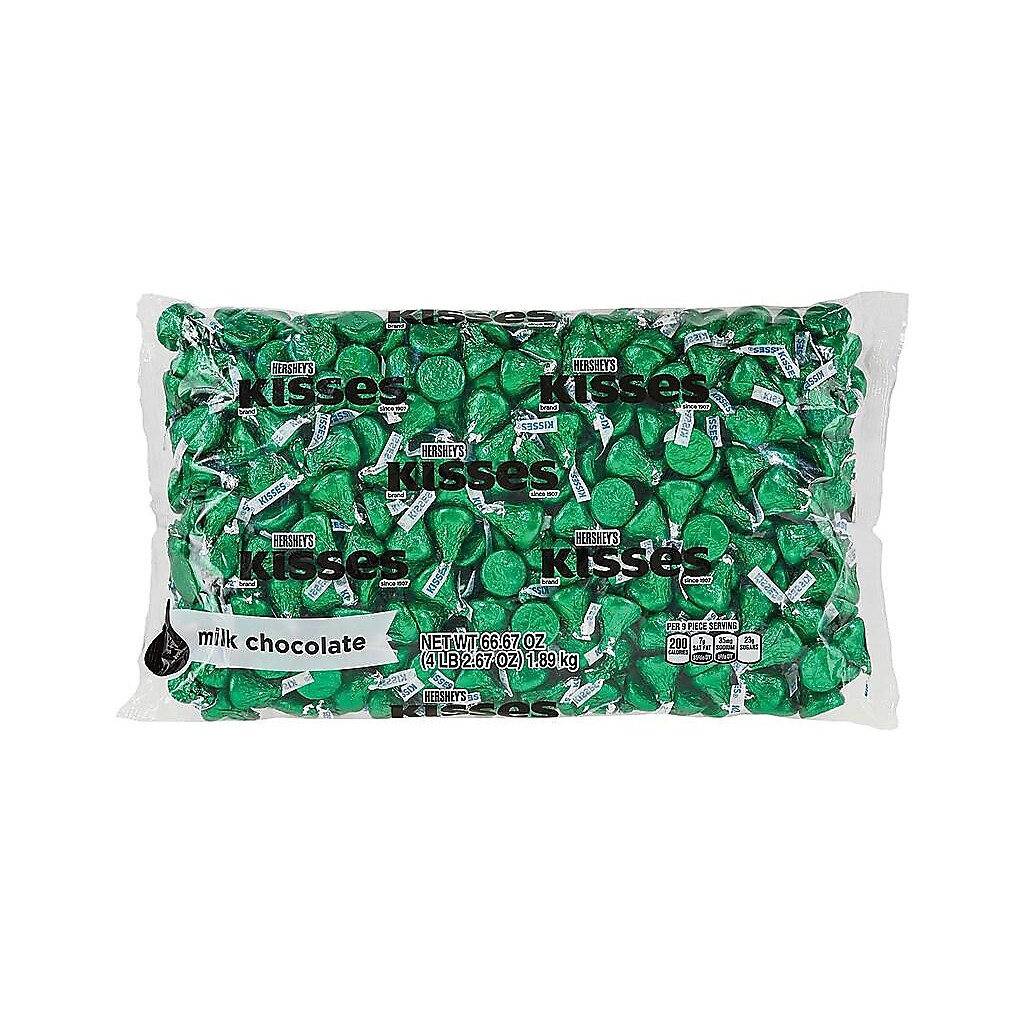 Hershey's KISSES, Milk Chocolate, 66.7 Oz. (HEC60347)
Item #: 1824543
| Model #: HEC60347
This item is out of stock for delivery
About this product
Sweeten your office space with Hershey's KISSES milk chocolates wrapped in green foil.
Add a delicious note to any candy bowl with these milk chocolates individually wrapped in festive green foil. Featuring a kosher recipe, these chocolates accommodate special dietary requirements. These Hershey's KISSES milk chocolates come in a 66.7-ounce bag, ensuring you have enough for a big crowd or several refills.
Chocolate is a perfect addition to any dessert table

Everyday theme

The product is kosher and made with non-GMO ingredients

66.7 oz. bag

Milk chocolate

200 calories per serving

Product contains total fat (12 gram), saturated fat (7 gram), cholesterol (10mg), sodium (35mg), total carbohydrate (25 gram), dietary fiber (1 gram), sugars (23 gram), protein (3 gram), calcium, and iron

Candies individually wrapped in green foil

Contains milk and soy

Please Note: This product may require special packaging to protect against temperature issues. Some deliveries may experience a slight shipping delay.