Navigate to Top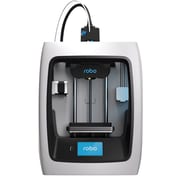 ROBO C2 Compact Smart 3D Printer
Item : 2600946
Print from your phone: Easily print everything you make right from your smartphone or mobile device using the Robo app.
Compact size: Small footprint fits any space, giving you the freedom to make just about anywhere.
Efficient print size: Enjoy a 5 x 5 x 6 in print size that's perfect for nearly any project.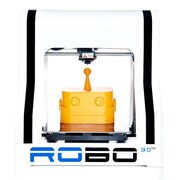 Robo 3D R1 + Plus 3D Printer A1-0002-000
Item : 1946054
Assembled and Calibrated ROBO 3D R1 Plus 3D printer includes all new linear motion and lead screws for better quality, performance, and consistency.
Set at just close to 10" x 9" x 8" build volume, or 720 cubic inches of build space
Also includes a better filament feeding system for ease of use.