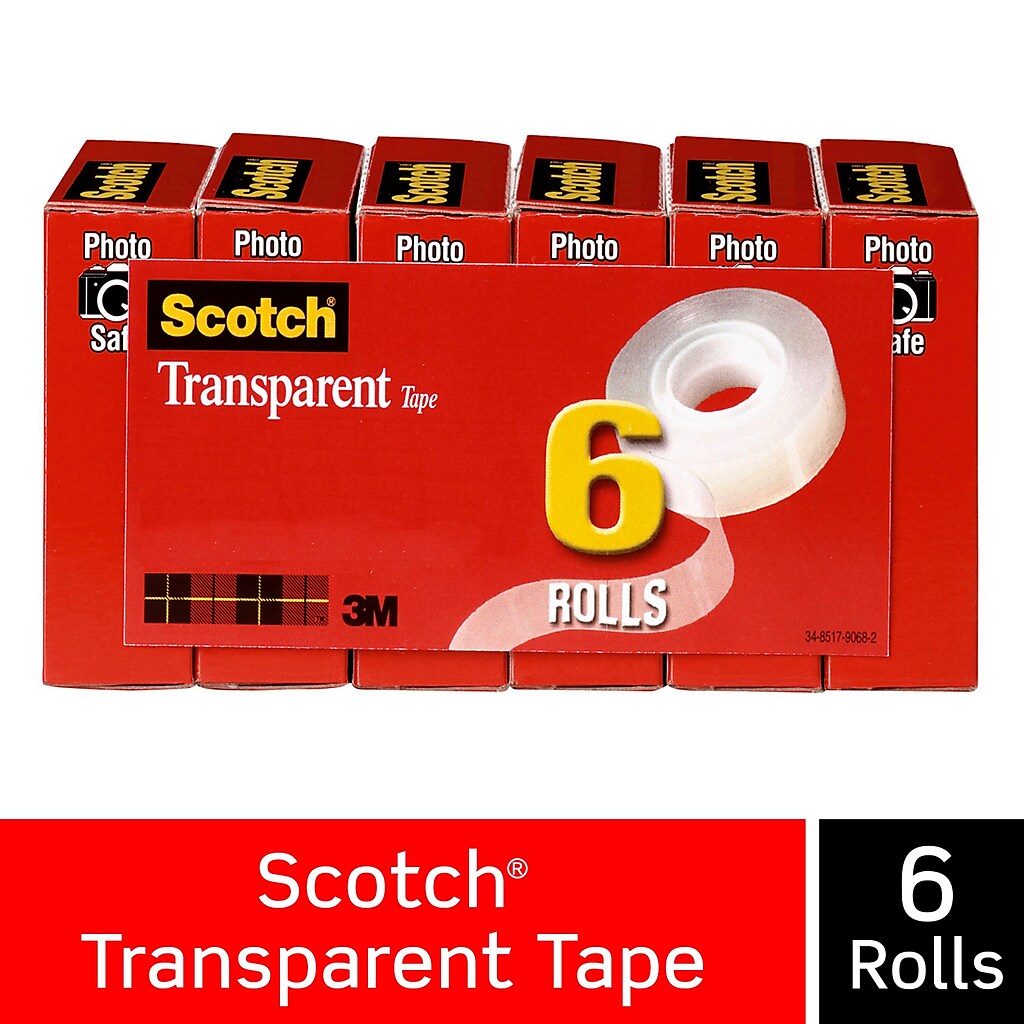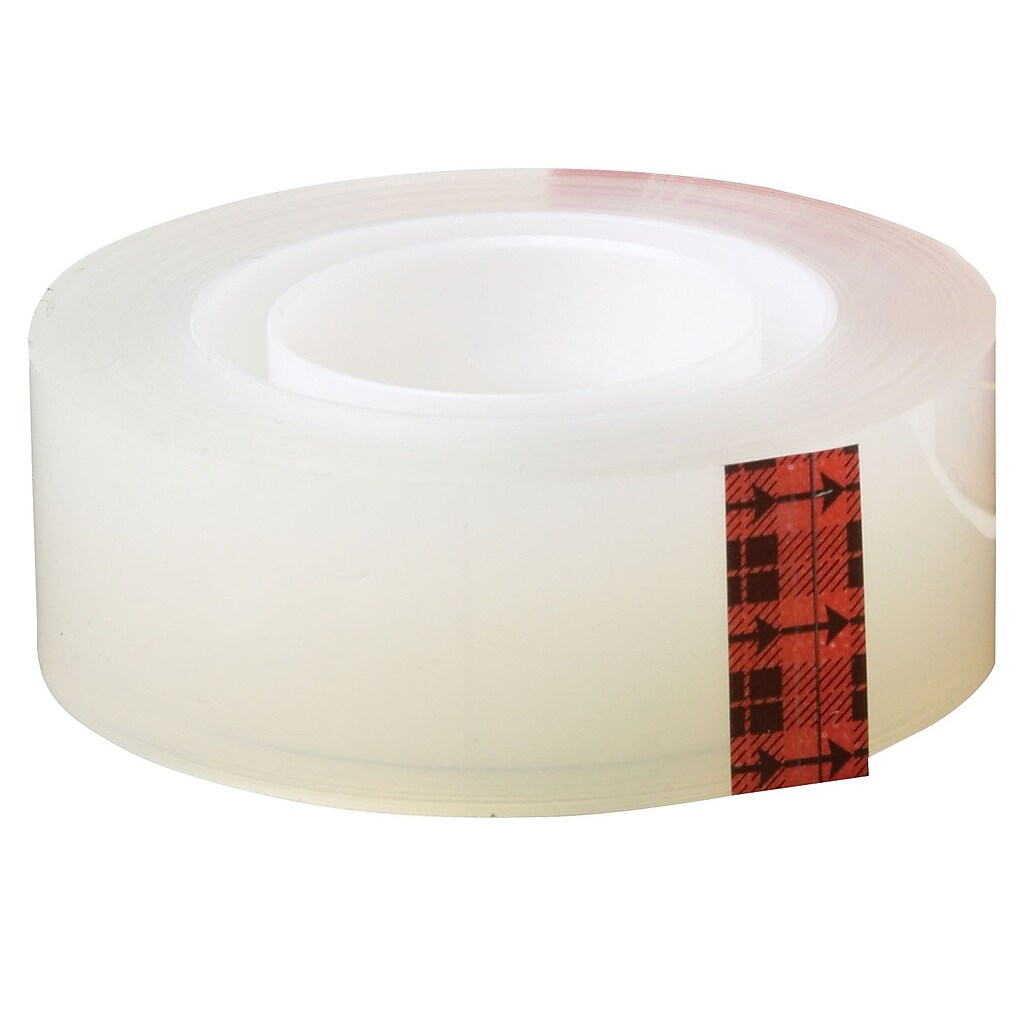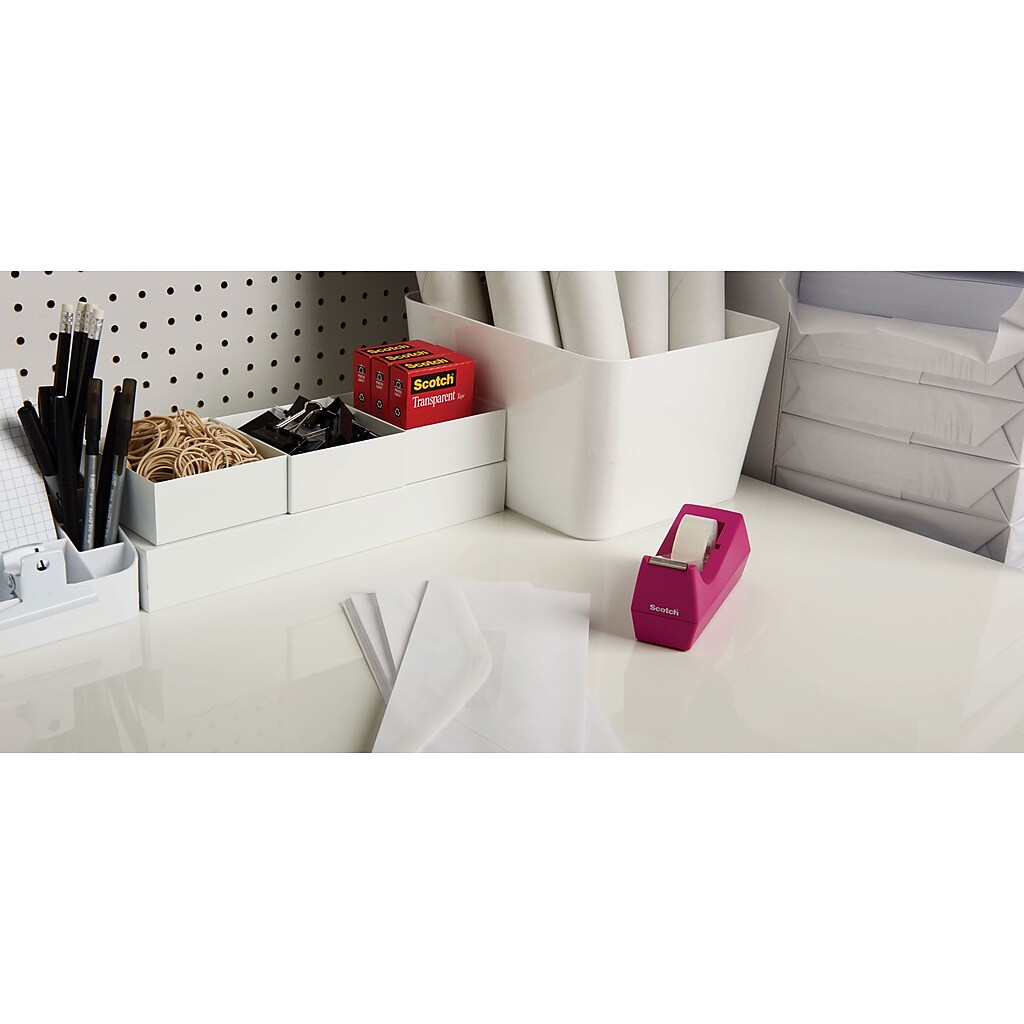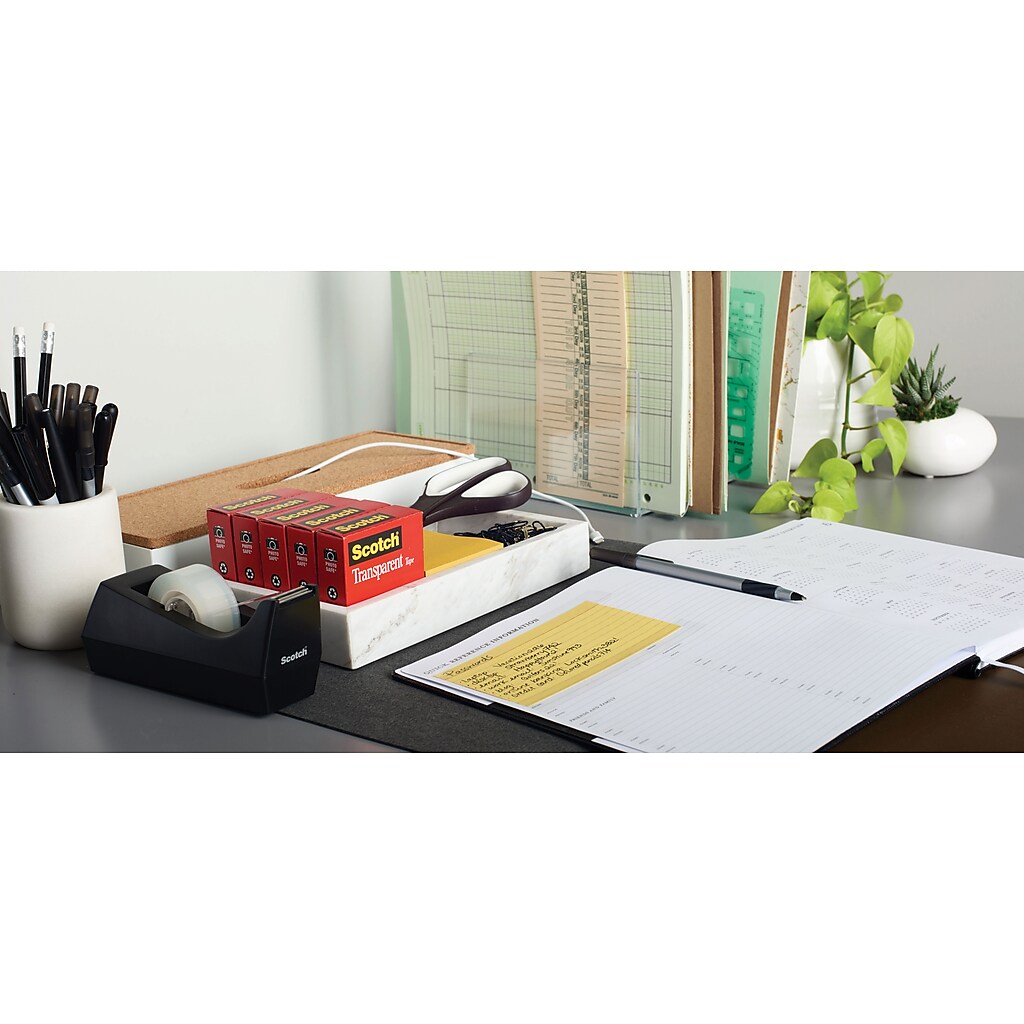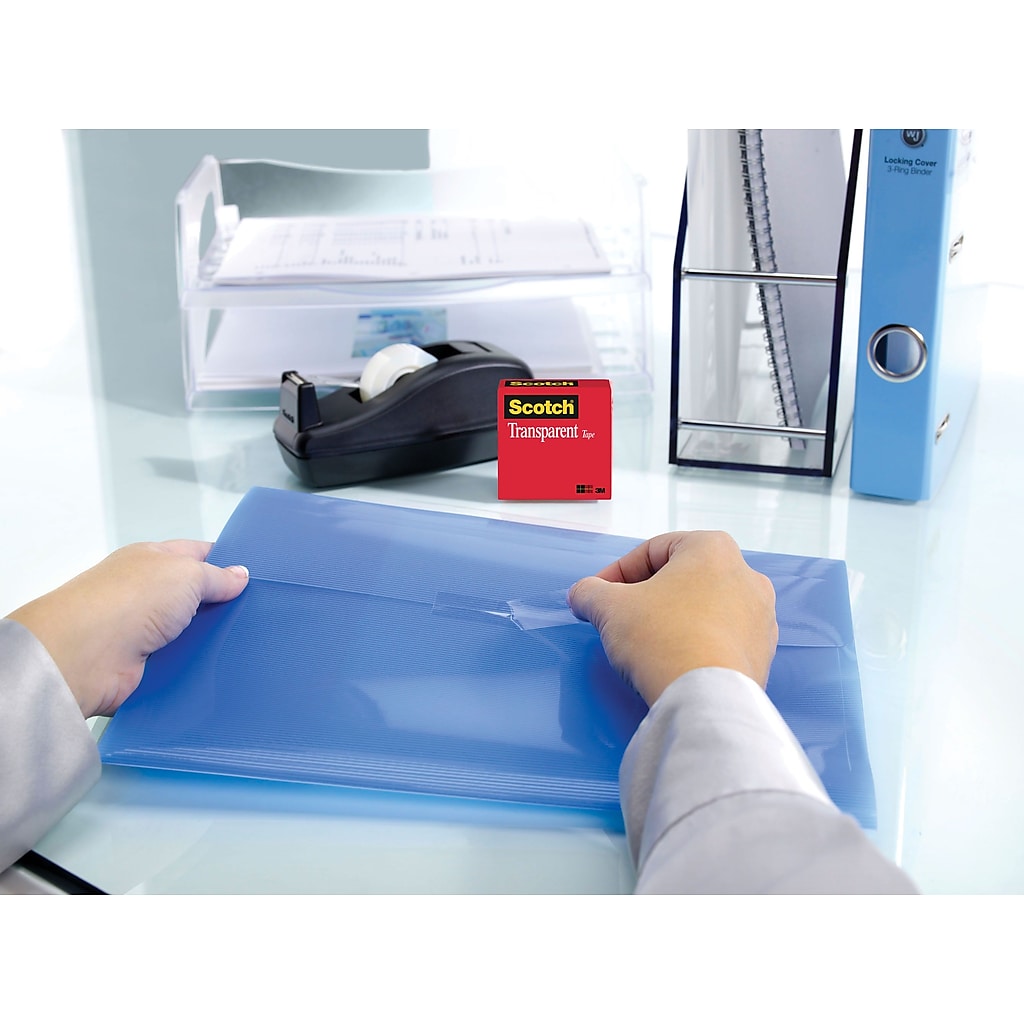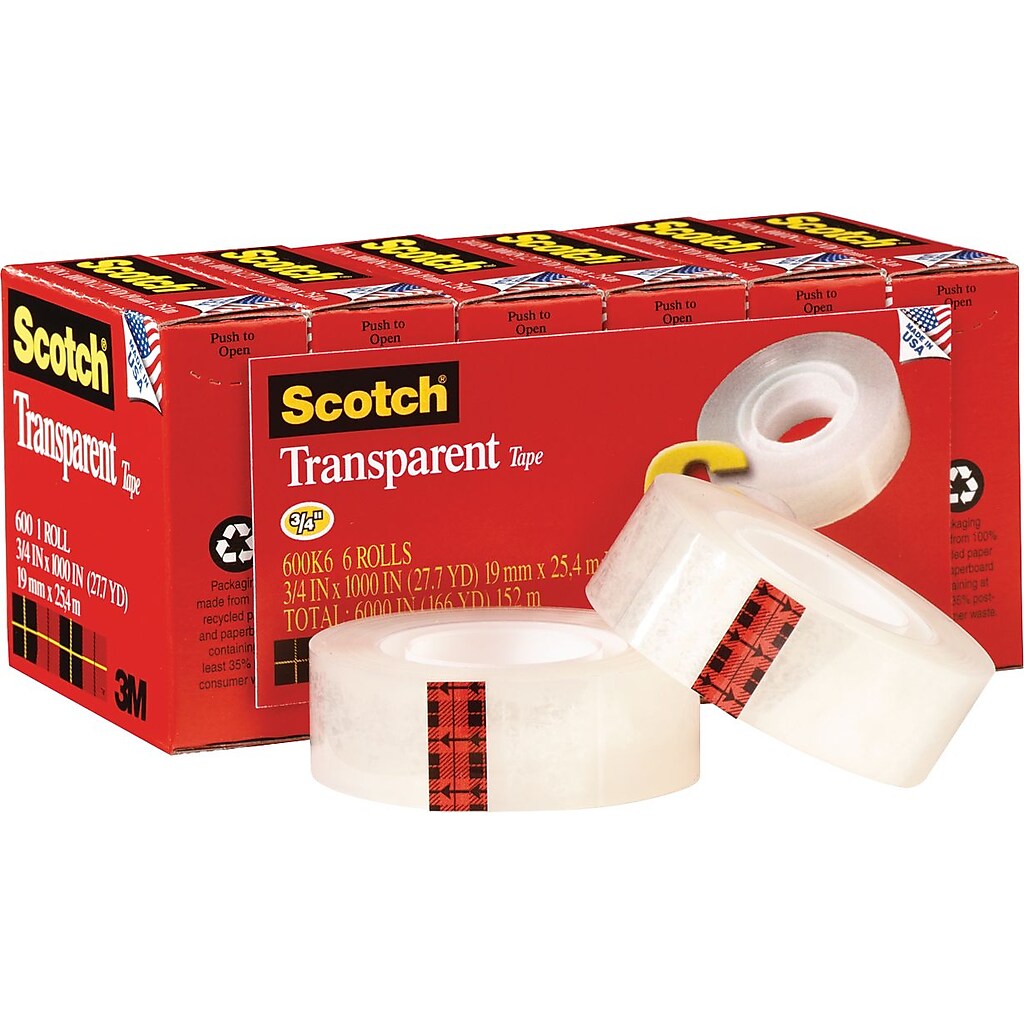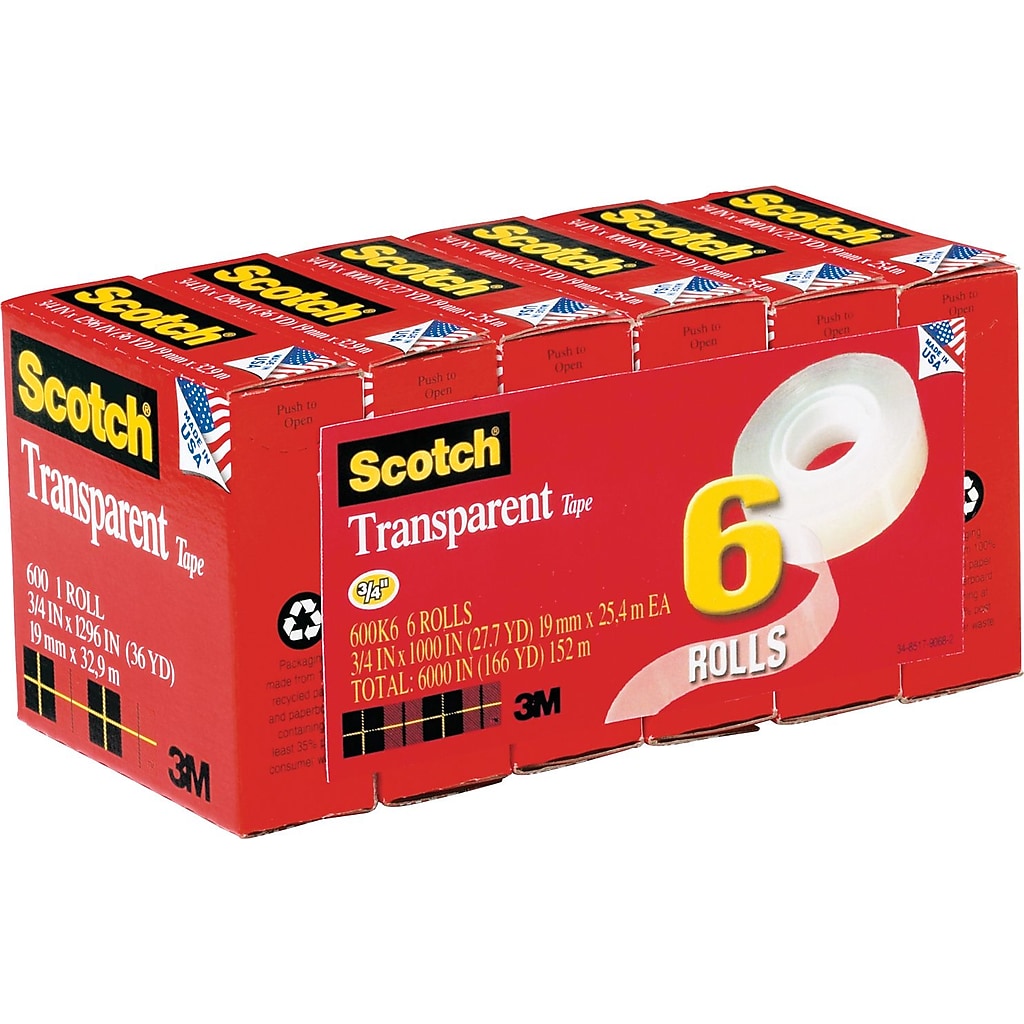 Scotch® Transparent Tape, Crystal Clear Clarity Finish, Glossy, 3/4" x 27.77 yds., 6 Rolls (600K6)
Item #: 812050
| Model #: MMM600K6
About this product
Scotch® Transparent Tape 600K6, 3/4" x 27.77 yds., with a 1" core in a 6 pack has a glossy-finish for a professional appearance.
Scotch® Transparent Tape does not yellow or dry out so your documents look sharper for longer. This clear adhesive tape is photo-safe to help display your pictures safely.
Scotch® Transparent Tape gives a professional appearance to sealing and label protection

3/4" x 27.77 yds.

Scotch® Transparent Tape is the perfect clear tape for wrapping, sealing, and label protection

Scotch® Transparent Tape features instant adhesion for excellent holding power

1" Core

Scotch® Tapes are photo-safe in accordance with ISO standard 18916

6 per Pack

Made in the U.S.A. from globally sourced materials

All Scotch® Tapes are designed to pull smoothly from the roll and cut easily
Secure Adhesion
Featuring an adhesive backing, this Scotch transparent tape affixes securely to paper, cardboard and other everyday materials, allowing for convenient repair to damaged items. This tape pulls off of each roll effortlessly, staying firmly in place once it is applied to your desired items.

Transparent Design
With its transparent design, this Scotch tape offers a discreet way to repair items. Each piece applies smoothly for a seamless appearance, and the clear design lets the original color or pattern of your item show through.

Versatile Usage Options
Use this tape to perform repairs around the office, such as taping torn papers, repairing damaged photos or fixing small boxes. With the transparency and easy-to-use design, this tape also lends itself to wrapping gifts for clients or coworkers. Keep a roll of Scotch transparent tape in a dispenser at your desk to tackle any taping tasks that come your way.