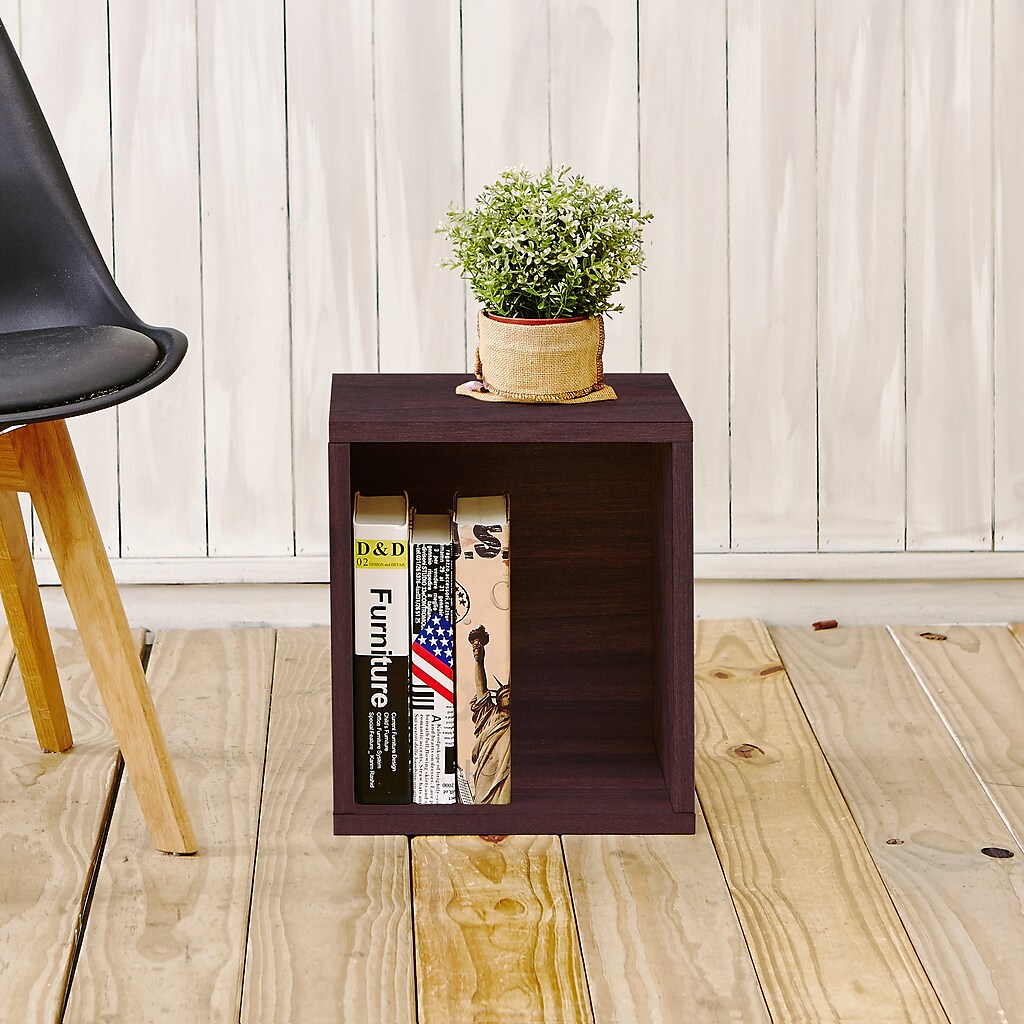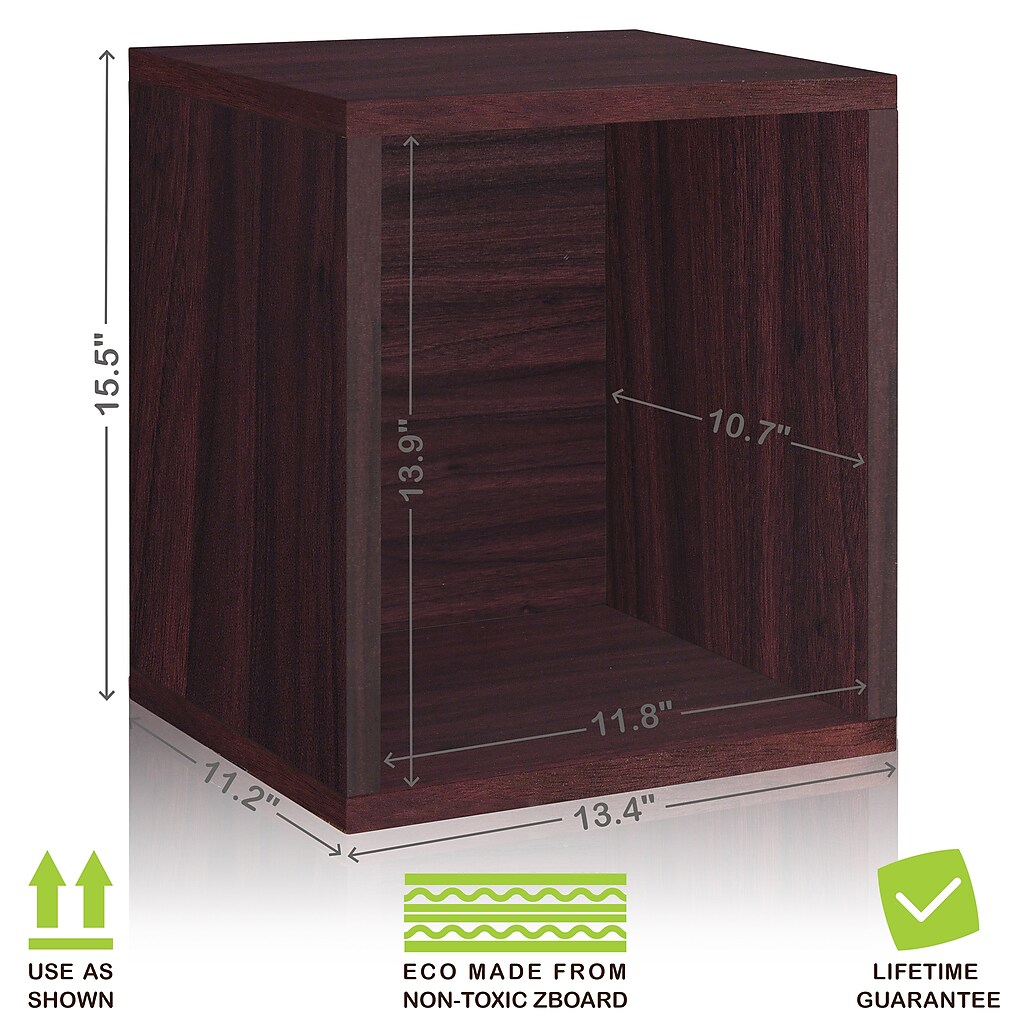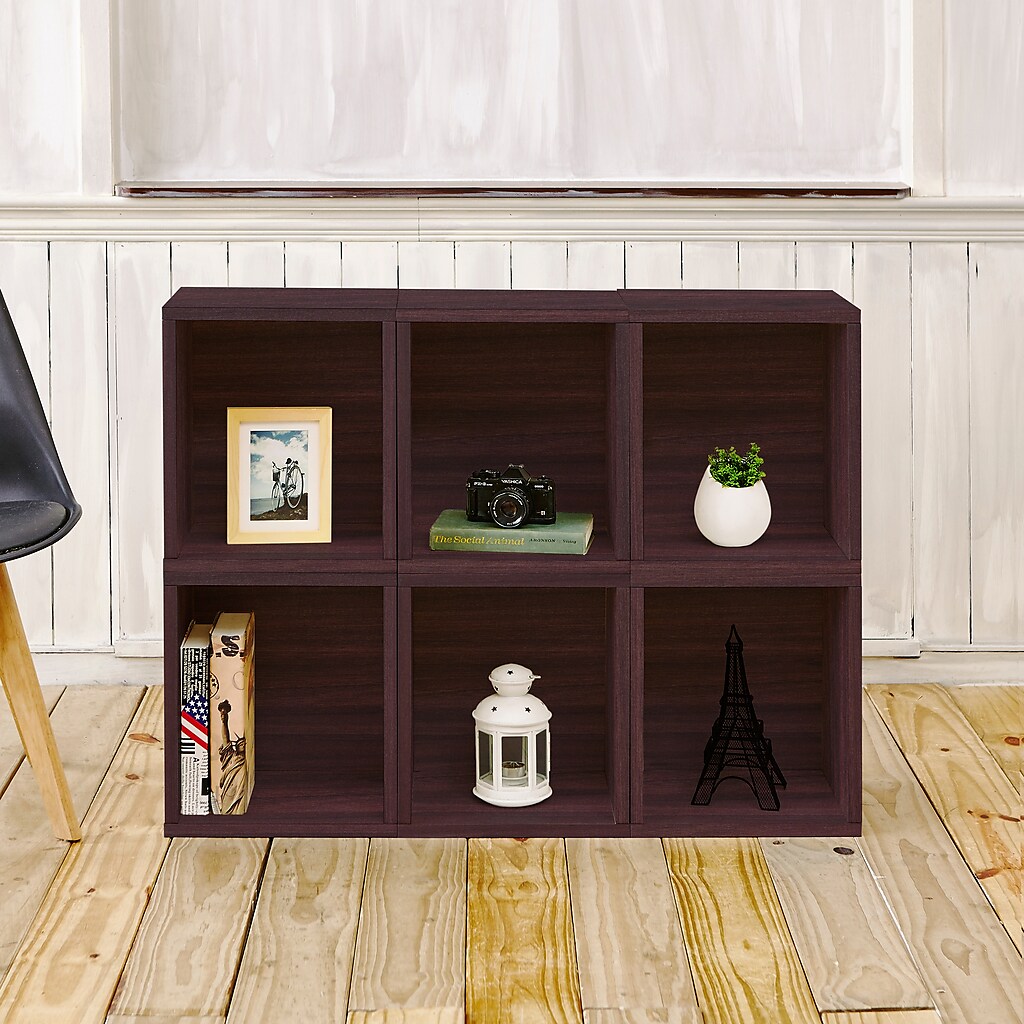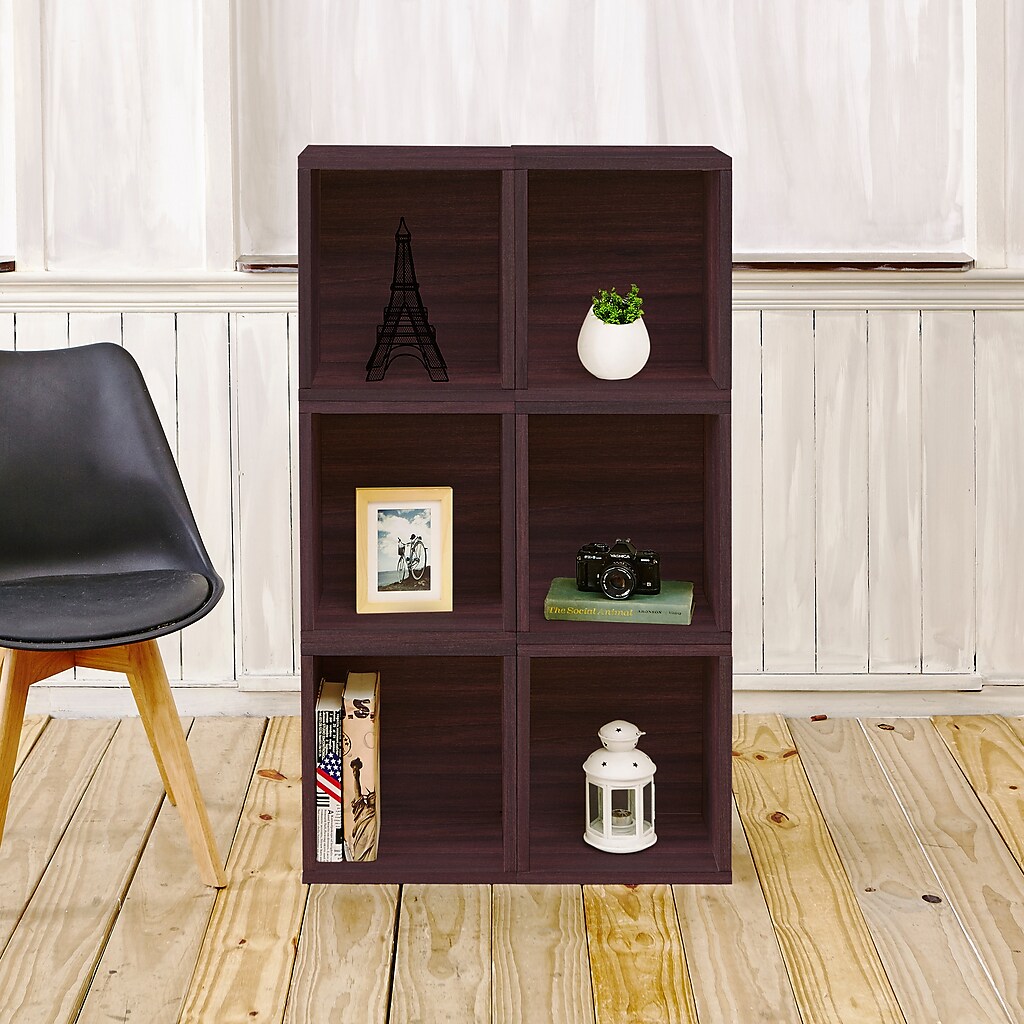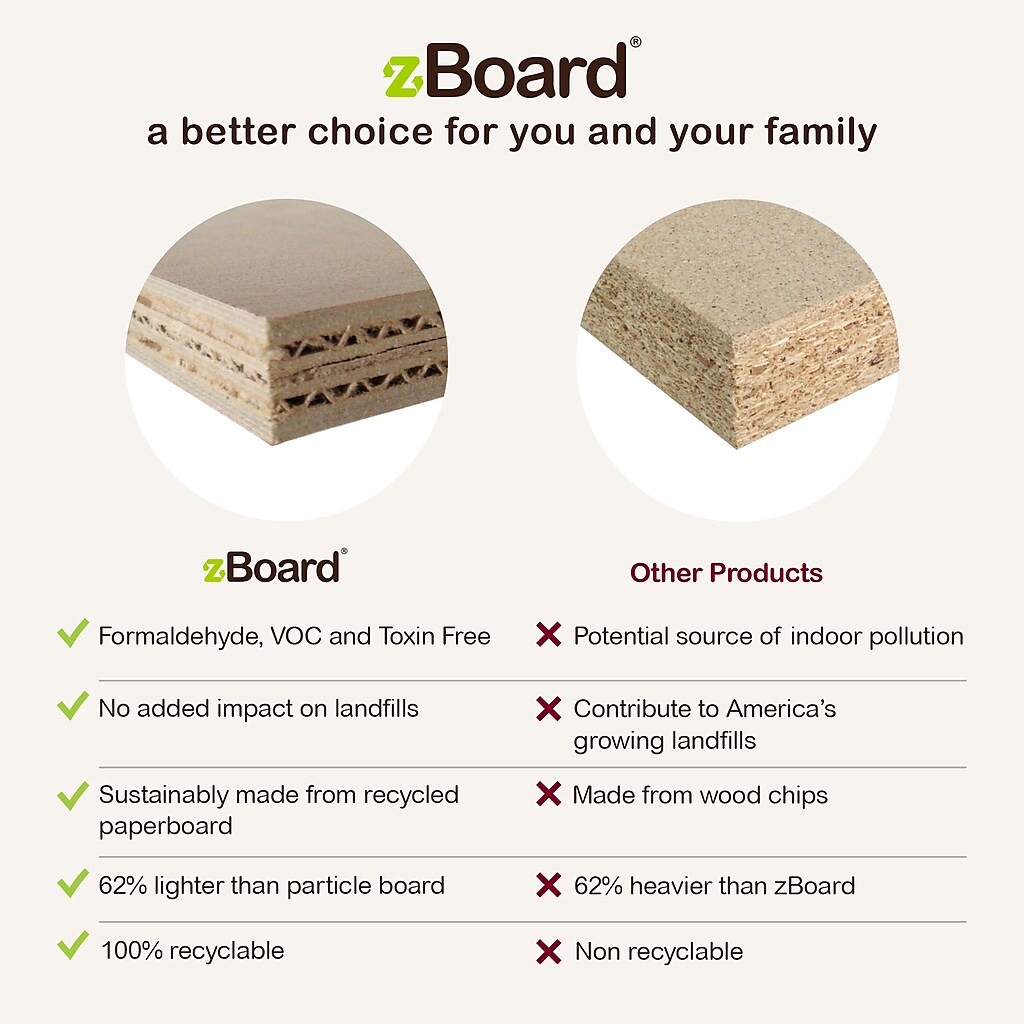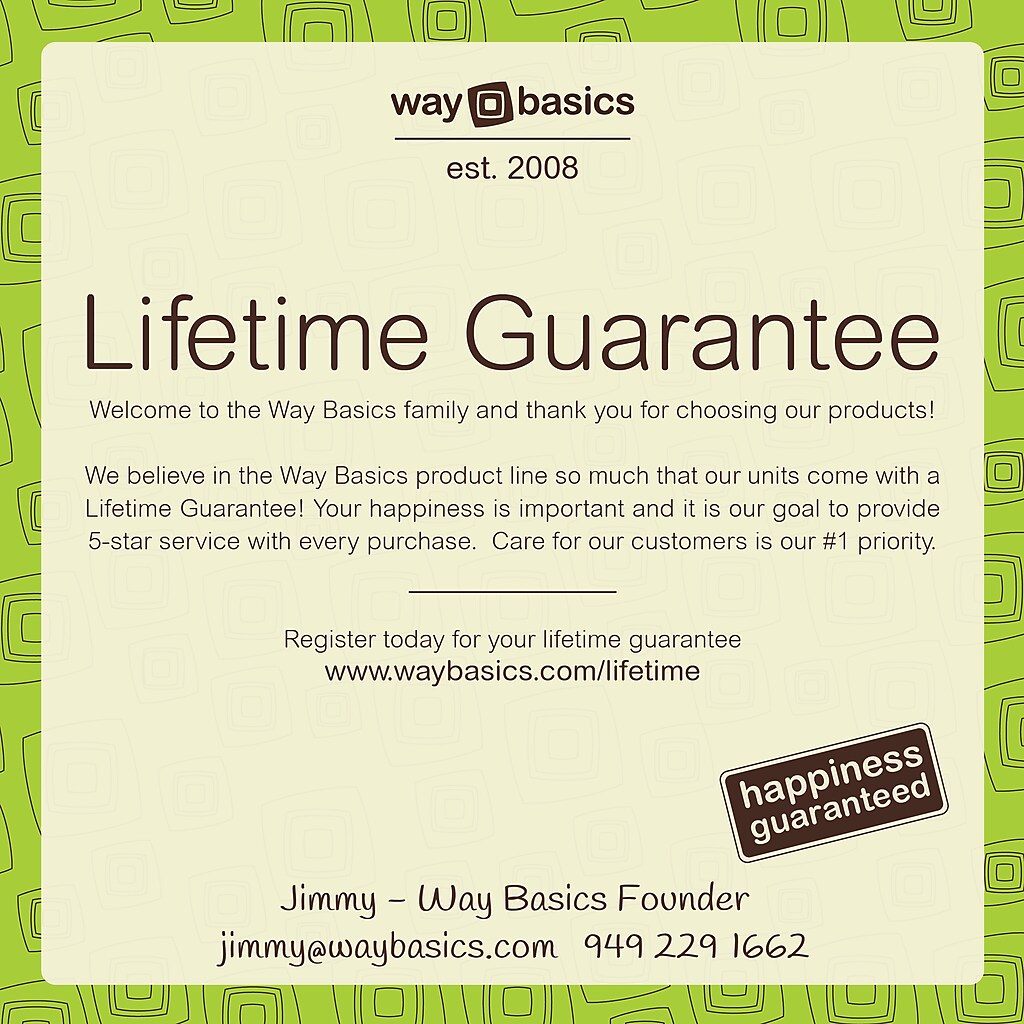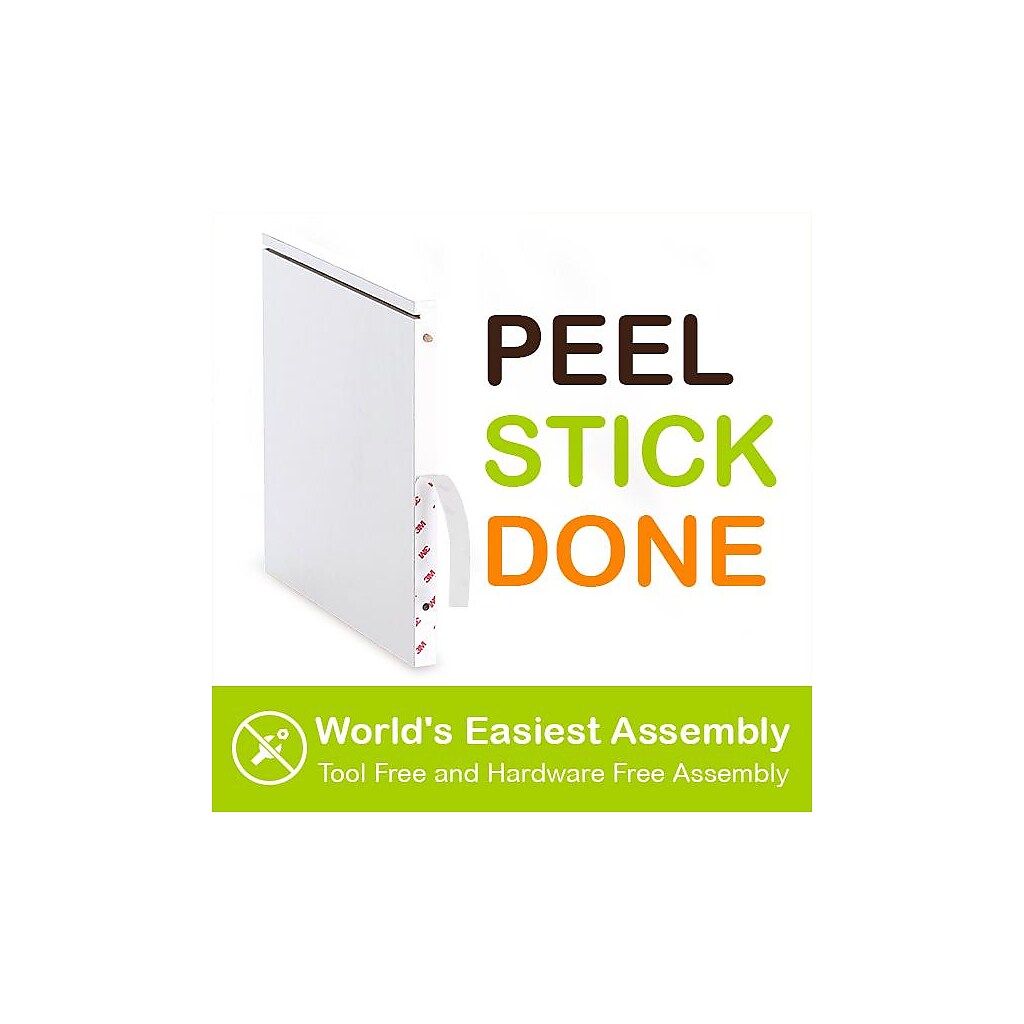 Way Basics 15.5"H x 13.4"W Modular Storage Cube Plus Modern Eco Organizer, Espresso Wood Grain (BS285340390EO)
Item #: 72247
| Model #: BS285340390EO
About this product
Picture a storage solution so simple yet so effective that it revolutionizes your organization at home.
The espresso wood grain Cube Plus storage is an essential, eco-friendly option for anyone trying to organize their home. The cubes are made to go beyond normal storage solutions, they fit in corners, nooks, beside the bed and even in the closet. You're only limited by your imagination. Way Basics makes it easy to assemble too, no tools are needed to put these modules together. All you do is peel the 3M adhesive, stick them together and you're done! All products are made from sustainable paperboard that we call zBoard. It is non-toxic, VOC and formaldehyde free. Designed to be safe for your home and family.
Modular storage cube organizer

Espresso espresso wood grain

Exterior Dimension: 11.2"D x 13.4"W x 15.5"H

Lifetime guarantee for happiness with product and service

Tool-free and hardware free assembly. Made with durable zBoard recycled paperboard, eco friendly, non-toxic and free of formaldehyde and VOC

Combine with multiple, modular units and customize to meet your needs or space

Interior Dimensions: 10.7"D x 11.8"W x 13.9"H

Recommended maximum load 50 lbs.

Perfect storage and organization in office, home, closet, garage

Made to stand upright, do not place on side or back
Picture a storage solution so simple yet so effective that it revolutionizes your organization at home. That solution is the Way Basics Cube Plus. A modular design that doesn't lay down on the job, this storage cube is made to sit upright and stack. It works by itself or with other cubes to provide a variety of storage solutions for the most challenging mess or clutter. Straighten up your work space or office. Tidy up that laundry room or rearrange your closet. With the Cube Plus, you can design the storage unit you need. Instead of just making something work, Cube Plus works for you with endless combinations from stacks to ladders to pyramids. Check out the images to see what designs you can build or send us a picture of your own Cube Plus creation. The cubes are made of durable zBoard and require no tools to assemble. Simple use the easy alignment pegs, put down the 3M adhesive and press the boards together. To top it off, all our products are formaldehyde free and VOC free so they're safe for your home, family and the environment.