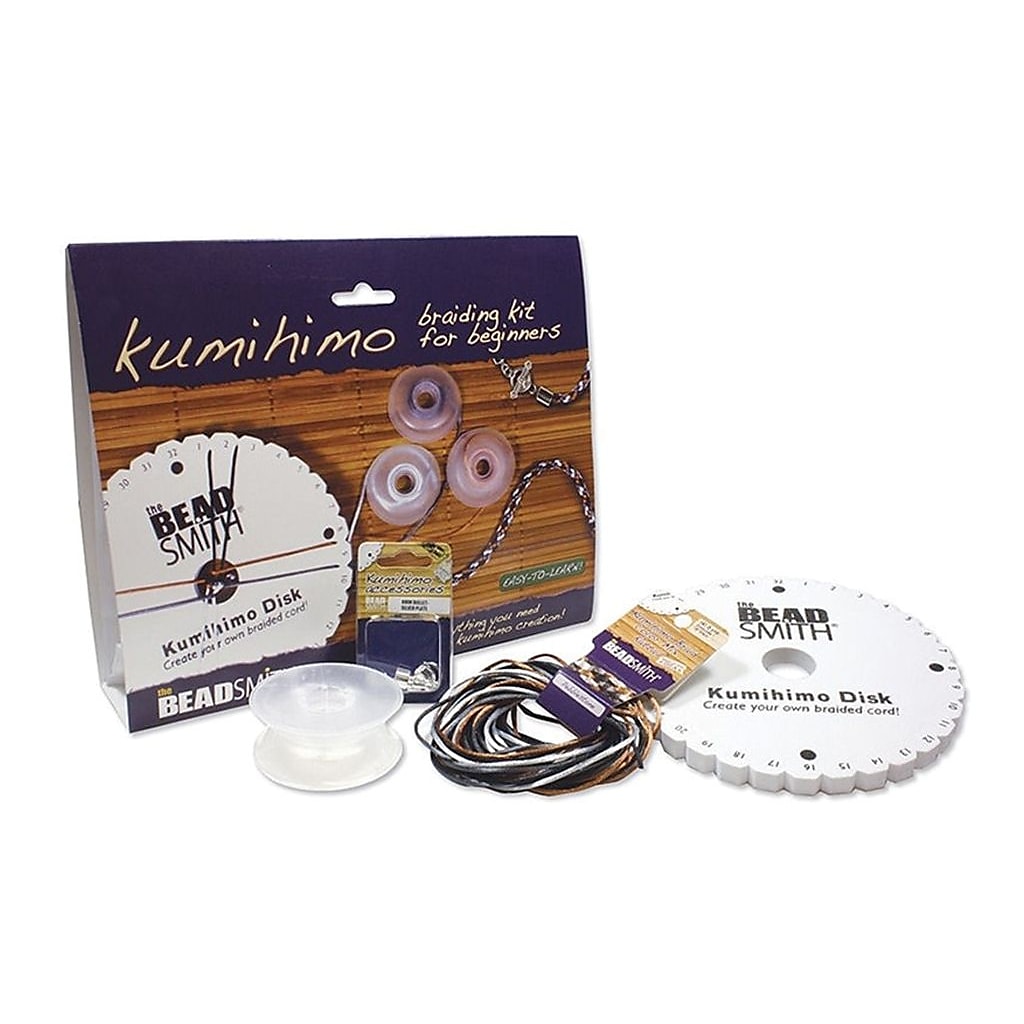 Beadsmith® Kumihimo Braiding Starter Kit (KUMIKIT1)
Item #: 868753
| Model #: KUMIKIT1
This item is out of stock for delivery
About this product
Beadsmith® Kumihimo starter kit contains storage bag, kumihimo braiding disc and ZAP jewelry gel. Kit also includes 8 bobeez no tangle bobbins, findings kit, rattail braid color mix.
Learn and create a beautiful braiding project

Includes Kumihimo round braiding disc, zap jewelry gel, 8 x bobeez no tangle thread bobbins, findings kit plus a rattail braid colour mix, plastic zipped storage pouch

Beadsmith® Kumihimo starter kit is used to learn and create beautiful braiding project for beginners.