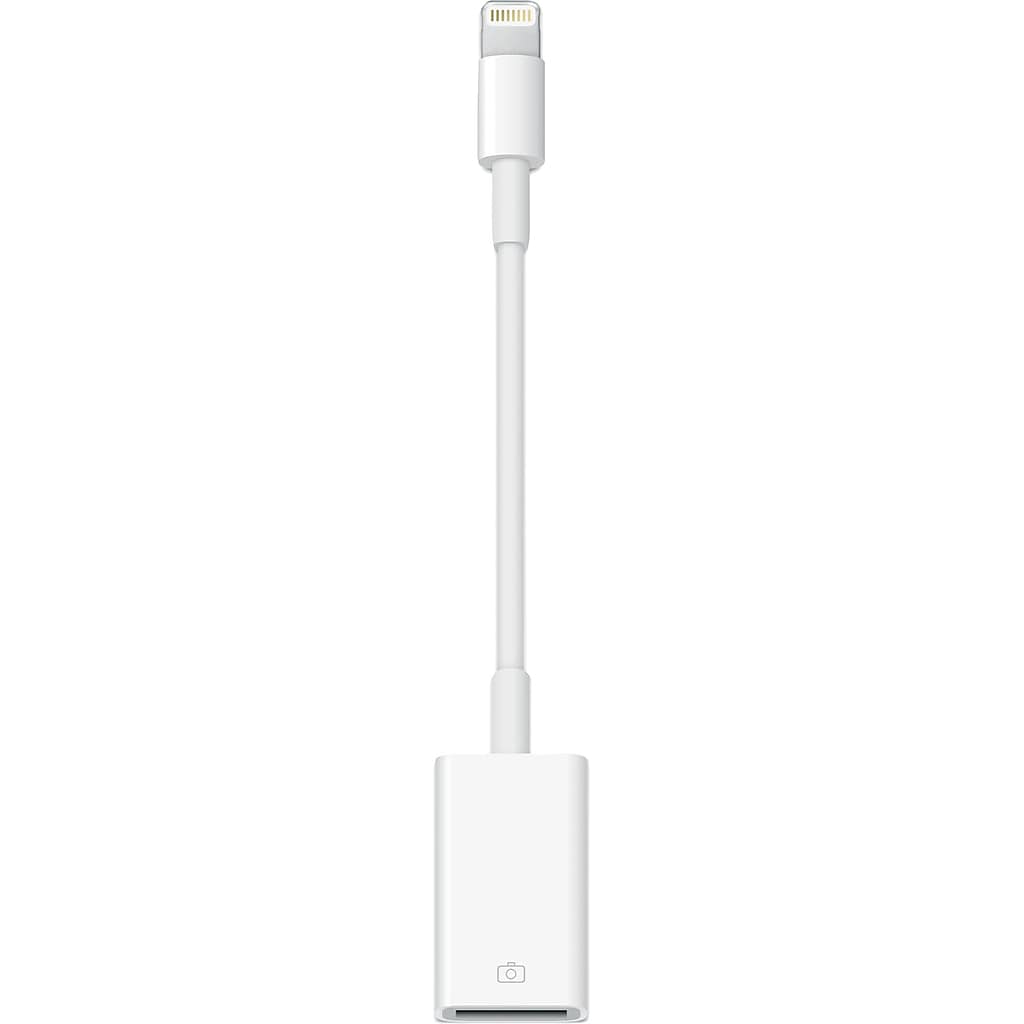 Apple® Lightning™ to USB Camera Adapter
Item #: 164111
| Model #: MD821AM/A
This item is out of stock for delivery
About this product
Apple USB Camera Adapter - Connect to USB Devices
Apple® Lightning™ to USB Camera Adapter
Fast Image Uploads

High-Quality Display

Excellent File Compatibility

Compatible with iPad with Retina, iPad mini, and iPad Air

Fast Image Uploads
Each Apple USB camera adapter uses the USB interface for fast transfer speeds and image uploads. Quickly grab your favorite movies or images from connected devices for display on your iPad. Fast image uploads let you easily sort through pictures and video while still on location, letting you free up space for additional recording. High-Quality Display
The USB adapter connects your iPad to your camera, allowing you to peruse your current selection of shots using the high-quality Retina display of the iPad or iPad mini. The larger screen size of the device makes it a great choice for showing images to colleagues or friends. Excellent File Compatibility
Each Apple USB camera adapter is compatible with a wide selection of common file formats. Quickly import JPEG and RAW files along with common video formats including MPEG and H.264. This wide selection of file compatibility helps ensure that the cable will work well with your existing camera setup.