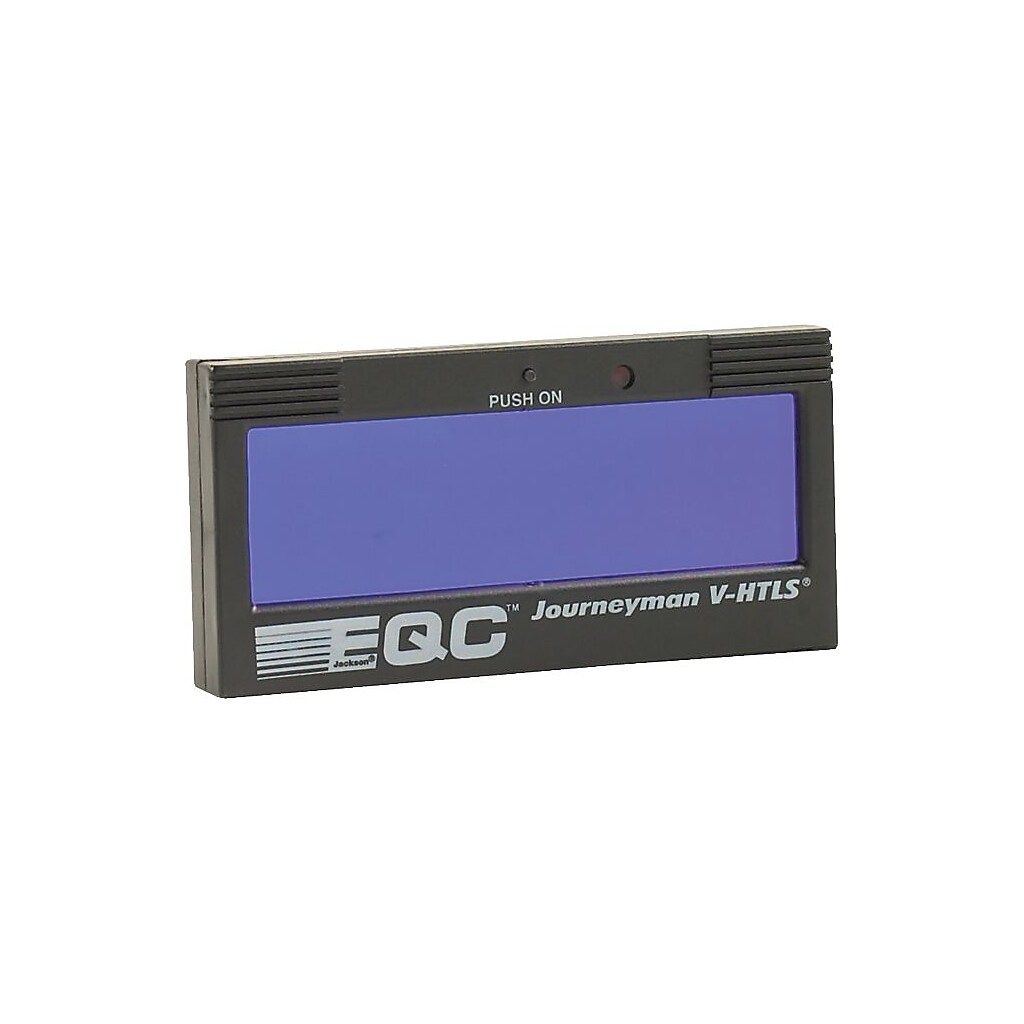 EQC® Auto-Darkening Cartridge, 3 3/4 in (L) x 1.20 in (W), #9 - 12 Shade
Item #: 702702
| Model #: 138-16626
This item is out of stock for delivery
About this product
EQC® Auto-darkening cartridge features high transmission light state (HTLS) ideal for low-light environment and features selectable fixed shade from 9 to 12.
EQC® Auto-darkening cartridge measuring 3.75" x 1.2" is an ideal safety tool compatible with EQC® filters. Cartridge features variable shade filter that accommodates a variety of welding tasks and has single sensor with automatic shut-off.
Cartridge

Size: 3 3/4"(L) x 1.2"(W)

Shade/contrast: #9 - 12 fixed

Enables welders to adapt to the vast working environments with the ability to control the shade of the lens and adjustments for sensitivity from ambient lighting sources

Weight: 0.02 lbs.