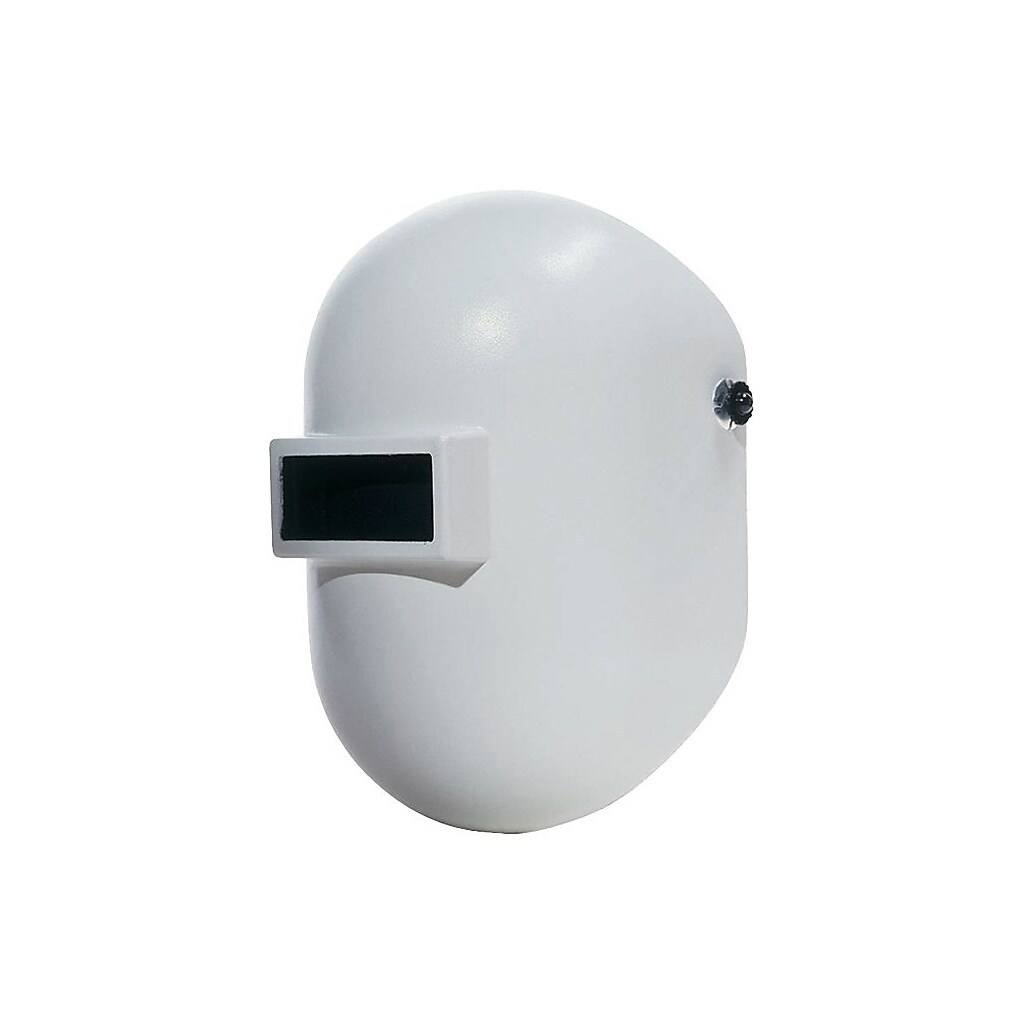 Fibre-Metal® Pipeliner™ Superglas® White Fiberglass Welding Helmet, 2 in (W) x 4 1/4 in (L) Window, #10 Lens
Item #: 774358
| Model #: 280-110PWE
This item is out of stock for delivery
About this product
Pipeliner™ Superglas® White Fiberglass Welding Helmet is designed for the specific needs of pipe welders.
Fiber-Metal® Pipeliner™ Superglas® Fiberglass Welding Helmet in white color has rubber headband suspension and is designed for the specific needs of pipe welders. Helmet is moisture-repellent, impact-resistant and avoids crack, chip, split.
Welding helmet

Fiberglass

Size: 4 1/4"(L) x 2"(W) window

Suspension: Rubber headband

Shade/contrast: #10

Comfortable, functional headgear uses a constant-fit rubber headband for frequent re-adjustments as pipe welders move about their work

Compact design allows access to areas where there is no room for a standard helmet

Weight: 1.69 lbs.

Window size: 2 in width X 4 1/4 in length

Lens shade: #10

Material: Fiberglass

Color: White

Molded from SUPERGLAS PLUS, this helmet is light and strong

Impervious to moisture, impact resistant, will not crack, chip or split

Designed for the specific needs of pipe welders

Headgear: neoprene strap
Protect your face from flying sparks with the Fibre-Metal Pipeliner fiberglass welding helmet. Slide it over your head and fasten the neoprene strap for a tight, secure fit. The light, strong helmet is made from Superglas Plus, which resists cracking and splitting when dropped or exposed to moisture. The built-in viewing window allows maximum visibility and precision.