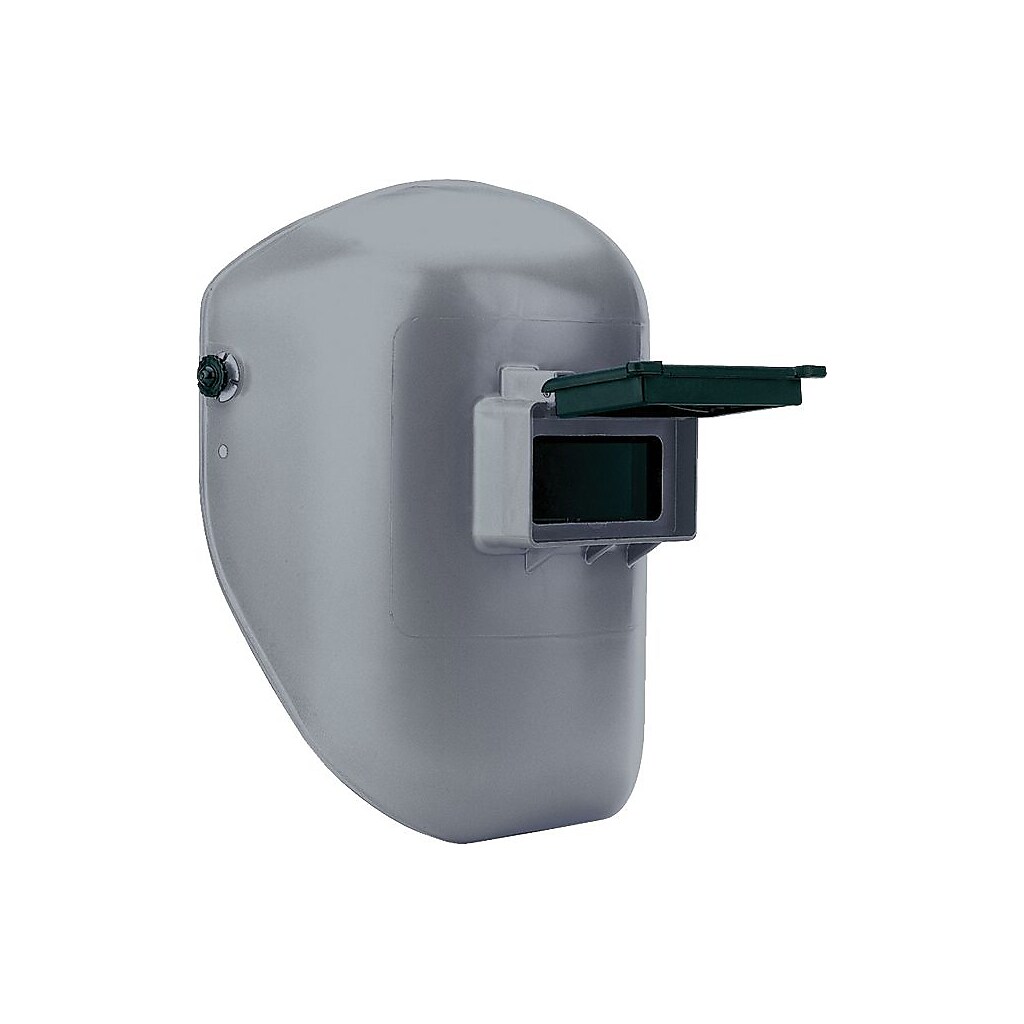 Fibre-Metal® Tigerhood® Classic Gray Thermoplastic Lift Front Welding Helmet, 2 in (W) x 4 1/4 in (L) Window
Item #: 774469
| Model #: 280-906GY
This item is out of stock for delivery
About this product
Tigerhood® Classic Gray Thermoplastic Lift Front Welding Helmet has smooth, seamless shell that deflects sparks and spatter, reducing the risk of burn through.
Fiber-Metal® Tigerhood® Classic Thermoplastic welding helmet has 3-C ratchet suspension and offers a lift front mounting. Lift front helmet is designed to deflect the sparks as well as spatters reducing the risk of burns.
Welding helmet

Adjustment type: 3-C ratchet

Gray

Thermoplastic

Size: 4 1/4"(L) x 2"(W) window

Shade/contrast: #10

Mounting: Lift front

Smooth, seamless shell deflects sparks and spatter reducing the risk of burn through

Molded-in colors eliminate chipping, peeling and fading

Unique welding helmet design provides extended throat protection while blocking fumes and smoke from the face

Includes clear cover plate

Weight: 1.85 lbs.