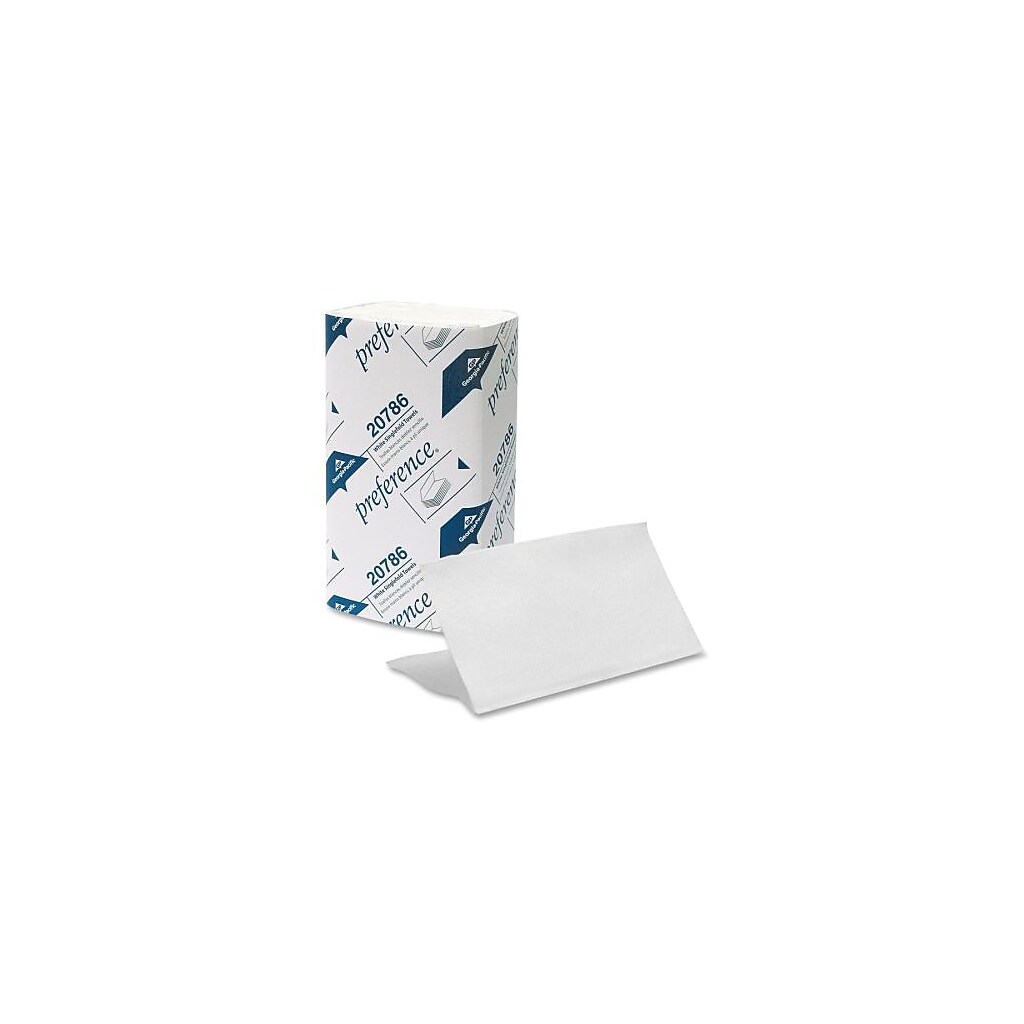 SofPull® Mechanical Hardwound Roll Paper Towel Dispenser
Item #: 926844
| Model #: GEP2078601
This item is out of stock for delivery
About this product
Shield your office from cross-contamination with this SofPull paper towel dispenser.
Ensure excellent workplace hygiene with this SofPull mechanical hardwound roll paper towel dispenser. It has no buttons, cranks, levers, or other touch points, limiting the number of potentially contaminated surfaces in the office bathroom or kitchen area and helping prevent the spread of disease. It also distributes one paper towel at a time, minimizing the waste associated with traditional paper towel dispensers while saving time and money on replacements. Hand drying is expedited as a result, promoting office efficiency.
Mechanical paper tower dispenser offers no-touch functionality to limit the spread of germs

Holds up to 1,000 11-inch sheets at a time

Dimensions: 16.7'' x 12.6'' x 9.3''

Single towel distribution minimizes waste

Stub roll transfer serves to limit run out

Emergency feed wheel provides a towel even if main feeder is empty

Easy, do it yourself installation

Translucent smoke color for a modern look


High Capacity
This paper towel dispenser holds up to 1,000 feet of towels in its primary roll, so frequent time-consuming refills are not required. It also distributes one towel at a time, ensuring that employees use only the paper towels they actually need. Excess towels are also kept off of the floor, mitigating the risk of tripping.

Low Maintenance
This paper towel dispenser includes a stub roll that allows a paper towel to be dispensed even if the primary roll is empty, ensuring that nobody is ever left stranded without one. This emergency feed is automatically drawn upon when needed, with no additional steps required of the user. Efficient distribution of one towel at a time also ensures that the nearest trash can does not fill up too quickly.

Easy Installation
This dispenser may be installed on any wall without complicated tools or procedures, allowing for convenient self-installation even if you are not especially mechanically inclined.