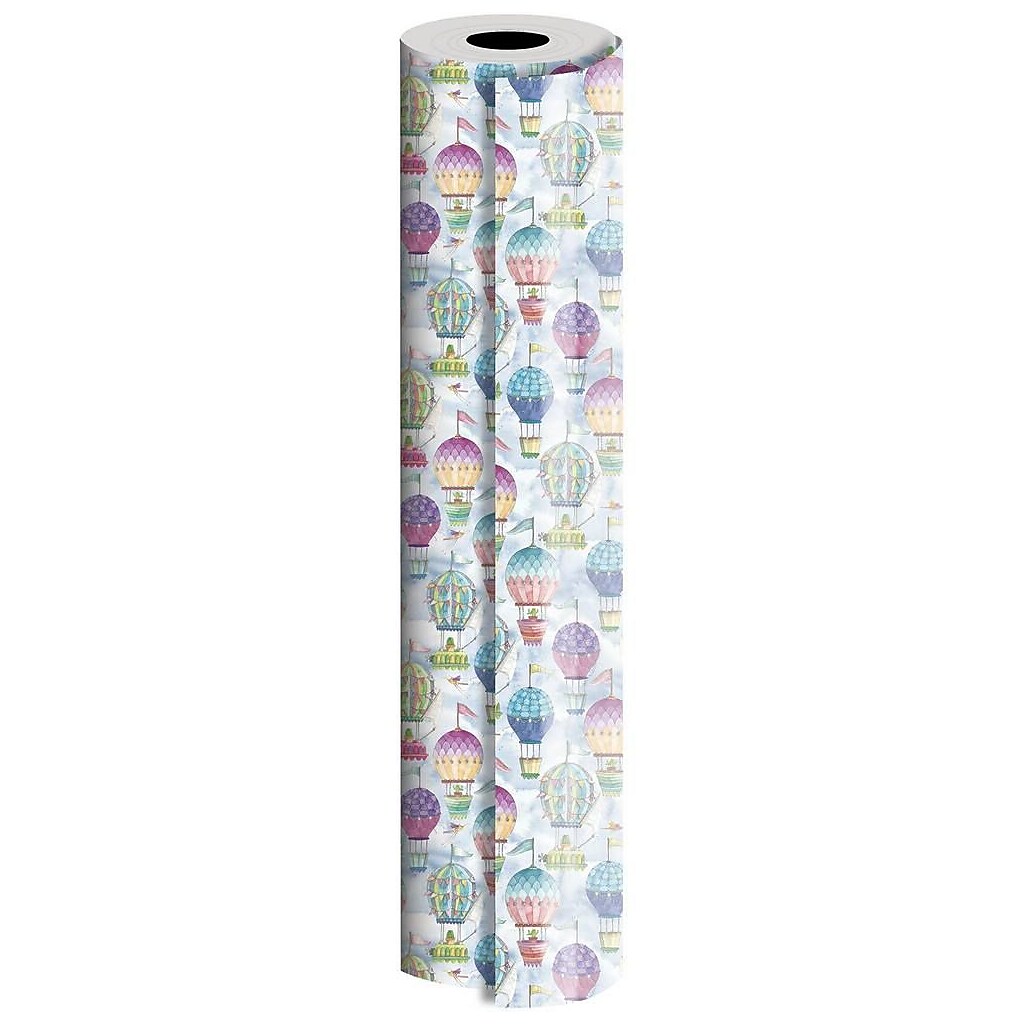 JAM Paper® Industrial Size Wrapping Paper Rolls, Hot Air Balloons, 1/4 Ream (416 Sq. Ft), Sold Individually (165J16924208)
Item #: 24135333
| Model #: 165J16924208
This item is out of stock for delivery
About this product
JAM Paper® Hot Air Balloons 416 Square Foot Industrial-Size Wrapping Paper Roll is sold individually and contains 208 feet x 24 inches of smooth wrapping paper! This durable gift wrap features a pattern of colorful hot air balloons with flags on the tops floating through a blue and white sky. Some of these balloons are carrying cactuses in their baskets. Each one is patterned and colored differently. The bright and cheerful appearance of this gift wrap makes it great for birthdays, baby showers, and much more! The large amount of paper contained on this roll makes it ideal for stores, businesses, and companies that offer gift wrapping for purchased items. Size: 416 sq. ft. - pattern: Hot Air Balloons - Quantity: 1 (Sold Individually)
Large Roll of Hot Air Balloons Design Gift Wrap

Size: 208' x 24" (416 Square Feet of Wrap)

Quantity: 1 Industrial Sized Roll, Sold Individually

This vibrant gift wrap is fashioned from smooth, high-quality paper that has a nice smooth paper finish!

This bulk wrapping paper is perfect for any and all gifting needs! From retail businesses that need their paper to last through the season, to those who love saving time and money for seasons to come!