HP Printers with HP+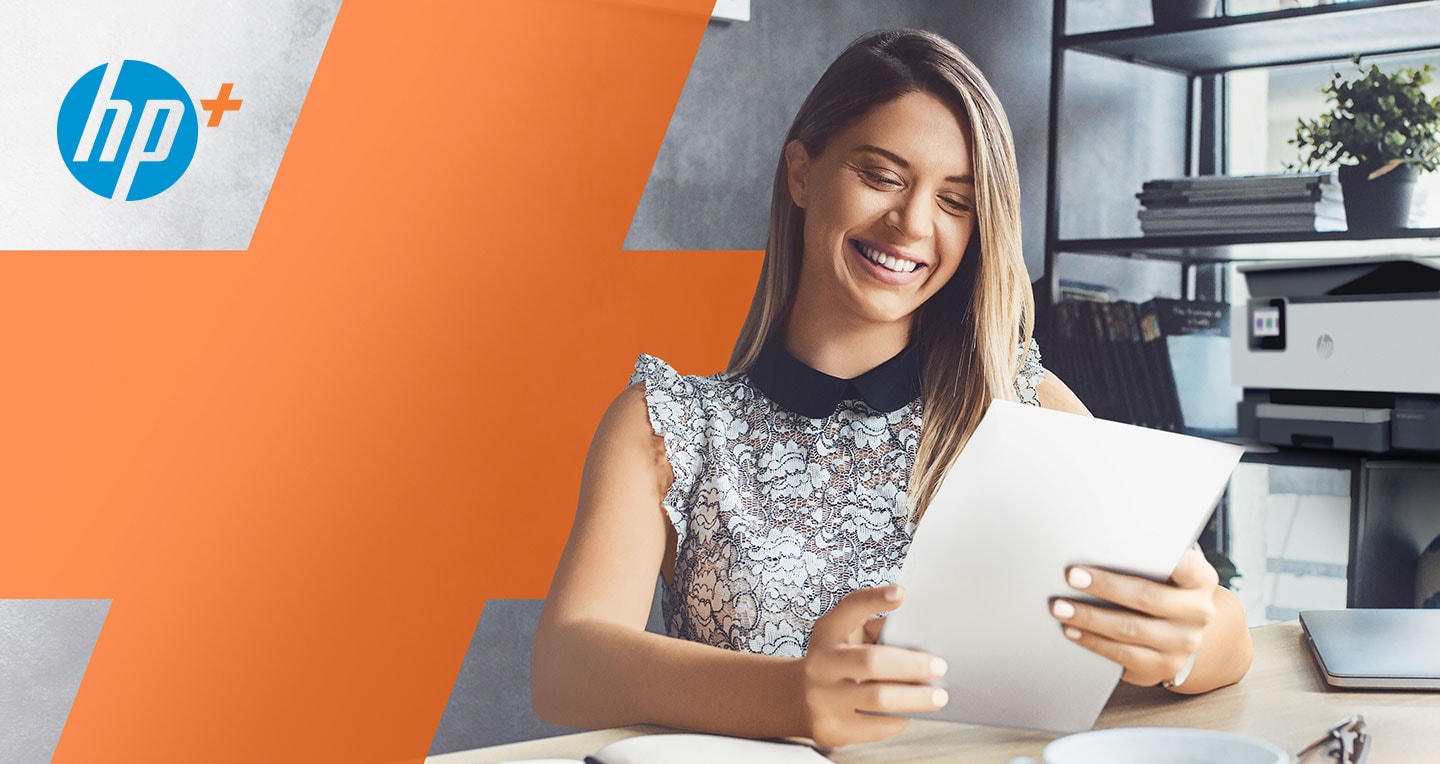 Choose HP+ at printer setup to activate benefits
HP+ is an integrated HP system that requires an internet connection and only works with Original HP Ink or Toner cartridges.

Smart
Printer
Be ready for every printing moment
---
Always ready and always secure because of a smarter cloud connection.

Smart
Ink Subscription
---
Ink or toner delivered to your door with HP Instant Ink so you never run out.

Smart
App
Work smarter. Not harder.
---
Get your scanning and sending done more smoothly with free advanced HP Smart app features–24 months included.

Smart
Sustainability
Print. Plant. Grow.
---
With every page you print, HP automatically invests in helping to protect and restore forests.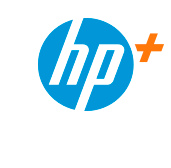 With HP+
Without HP+
Free ink or toner included with HP Instant Ink
6 months
N/A
HP warranty
2 years
1 year
Benefits
Premium features in HP Smart app
Forest friendly printing
N/A
Original HP Ink or Toner cartridges
Required to operate
Recommended
HP+ Requirements
HP account
Internet connection
Use of Original HP Ink or Toner
FAQs
Is HP+ a subscription?

No, HP+ is a printing solution that offers exclusive benefits including 6 months of Instant Ink, a 2 year extended HP warranty, premium features in the HP Smart app, and more.

---

Is my printer eligible for HP+?

HP+ is only available on new HP printers that are specially marked as HP+ eligible. You can expect to see HP+ expand to more new HP printers over time.

---

Do I automatically receive HP+ benefits when I purchase this printer?

Your benefits are activated when you choose HP+ during printer setup.

---

Are HP+ and Instant Ink the same program?

They are different. HP+ is a new printing solution that offers several benefits including 6 free months of Instant Ink, a service that automatically delivers ink or toner to your door before you run out.

---
Show more

After the free 6 months of ink or toner, do I have to continue with an Instant Ink subscription in order for HP+ to continue?

No. You can choose to continue participating in Instant Ink, or purchase Original HP Ink or Toner from the retailer of your choice. HP+ printers require the use of Original HP Ink or Toner to operate even after expiration of the 6 free months of Instant Ink.

---

Why is an internet connection required for HP+?

An internet connection helps you print from anywhere and receive new ink or toner cartridges before you run out.

---

Show less
HP+: HP+ requires an HP account, internet connection, and use of Original HP Ink or Toner Cartridges to operate — see details at hp.com/plus. Cloud connection/HP Smart: Requires the HP Smart app download. For details on local printing requirements see hp.com/go/mobileprinting. Certain features/software are available in English language only, and differ between desktop and mobile applications. HP Instant Ink subscription may be required. HP Instant Ink not available in all countries. See details at hpinstantink.com. Internet access required and must be purchased separately. HP account required for full functionality. List of supported operating systems available in app stores. Fax capabilities are for sending a fax only, and may require additional purchase. For more information, see hpsmart.com/mobile-fax.6 months of free ink or toner: Instant Ink signup required. Instant Ink not available in all countries. Subject to monthly page limit of plan selected. Must complete Instant Ink signup within 7 days of setting up the printer with the HP-recommended setup process as indicated in the instructions that came with your printer. Use of in-box ink cartridge is included in period of offer. One offer redeemable per printer. Free months offer with Instant Ink subject to change after 10.31.2021. Offer cannot be redeemed for cash. Setup Offer may be combined with other offers; see terms and conditions of the other offer for more details. Requires a valid credit/debit card, an email address, and Internet connection to printer. Unless service is cancelled within the promotional period online at www.hpinstantink.com, a monthly service fee, based on the plan chosen, plus tax and overage fees will be charged to your credit/debit card. Customer will be charged for any overage fees and applicable taxes at the end of each month in the promotional period. See additional offer information available during online signup process. For service details, see www.hpinstantink.com.Automatic delivery: Printers require direct connection to the Internet for program participation. Internet access sold separately.Never run out: Based on plan usage, Internet connection to eligible HP printer, valid credit/debit card, email address, and delivery service in your geographic area.Forest friendly printing: HP's Forest First Printing framework will go beyond existing HP sustainable fiber sourcing programs. It includes NGO partnerships targeted to protect forests, improve responsible forest management and help develop Science Based Targets (SBT) for responsible management of forests.Work from anywhere: Requires the HP Smart app download. For details on local printing requirements, see hp.com/go/mobileprinting.