The Easy Buttonsm is a desktop application that lets you easily connect to staples.com® with a single click, or quickly search our catalog for a specific product. It runs on Windows® 2000 or Windows XP.
The Easy Button
Think of the Easy Button as a helping hand. It's small and unobtrusive, but available to you at the click of your mouse. See what easy can do for you.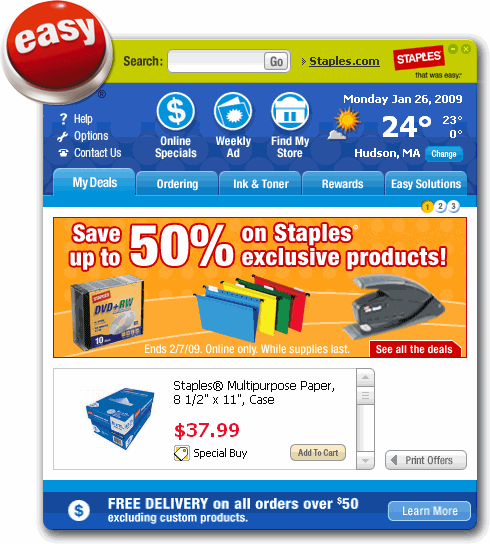 Tips
Easy Button: The red button that opens and closes the Easy Button Toolbar. It's really that easy.
Toolbar: The part of the Easy Button that contains the shortcut buttons and the staples.com search field.