Tech Accessories from NXT Technologies™ at Staples
Work evolved.
NXT Technologies™ provides elegantly engineered technology essentials for home, mobile and office work environments.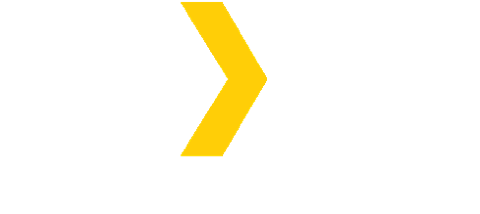 For product support, please call 800-270-9165 or email ProductSupportNXTTech@Staples.com
Staples offers an extensive selection of NXT Technologies' accessories. These accessories offer a ton of variety for any activity or occasion its users may want to use them for. Read on to learn more about their line of products and why they are a great choice for all your electronic device needs.
What Is NXT Technologies?
With headsets, power banks, flash drives, tech organizers and surge protectors available, products by NXT technologies allow users to be productive wherever they choose. NXT Technologies provides users with high quality accessories to help them be as efficient as possible in the office or at home. A wide array of options means that whatever your setup is lacking, NXT has the right solution for you.
Where Can NXT Accessories Be Used?
NXT Technologies prioritizes versatility and utility, making their products useful in most environments. Use them in the workplace, for personal use or even on the road. From using a USB cable to charge one's phone during a car ride, to transferring files via USB flash drives in the office, there is no limit to where NXT products can be used.
What Can NXT Accessories Be Used For?
NXT products are varied and have a lot of different uses, which differ depending on the product selected. Keep reading to find out more about the uses for different categories of NXT office accessories.
Headsets
NXT Technologies' headphones can be used for listening to music while relaxing or to privately listen to work-related meetings.
Flash Drives
Flash drives by NXT can be used to transfer data and files between computers and laptops.
Surge Protectors
NXT's surge protectors can help safeguard users' devices from short circuiting while allowing multiple devices to be connected to one surge protector.
Charging Cables
NXT Technologies' USB cables are great for charging users' cell phones and can be used anywhere with an outlet or on any device with a USB port.
Power Banks
Portable batteries and power banks are very useful for charging cell phones and tablets, at home or on the go. As long as the power bank is changed, the NXT accessory can transfer power into the other devices via a charging cable.
Speakerphone
Enjoy crystal-clear sound without echoes or distortions with this portable speakerphone, which features a built-in omnidirectional microphone for evenly picking up sound. This NXT Technologies' product seamlessly connects via USB or Bluetooth, while an innovative lighting feature coordinates your Skype status and availability in real time. The lightweight and portable design is convenient and a 15-hour rechargeable battery offers long hours of uninterrupted use.
Mobile Accessory Cases
To help carry and store some or all of these devices, mobile accessory cases are another valuable product to help users keep the above mentioned NXT technology in one place and easily transport them.