Learn More About Our Selection of Cleaning & Breakroom Supplies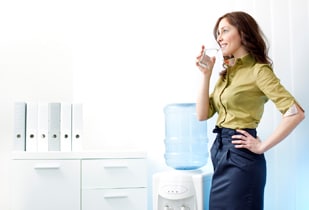 Is your breakroom looking a little depleted? If so, we have everything you need to restock.
Cleaning & Safety Supplies: From paper towels to trash bags and batteries to power tools, be prepared for anything with the right cleaning and safety supplies.
Furniture: Give your team places to congregate; choose the look that works best, including tables and chairs or high-tops and stools.
Furniture Cleaner & Polish: Avoid an accumulation of dust and dirt, and keep your furniture looking good with the right kinds of polish and wipes.
Appliances & Kitchen Supplies: From the small (blenders and tableware) to the large (refrigerators and dishwashers), make your breakroom functional.
Coffee, Water & Snacks: Keep your employees well fed with a selection of sweet and/or healthy snacks, and alert with coffee and other beverages.
Storage Cubes & Cabinets: Where will you store all your supplies? Choose from shelving, racks, cabinets and lockers that will hold and keep safe your food and cleaning essentials.
Safety Supplies: Be ready for any safety hazards, including inclement weather, with our selection of gloves, security devices and other must-haves.