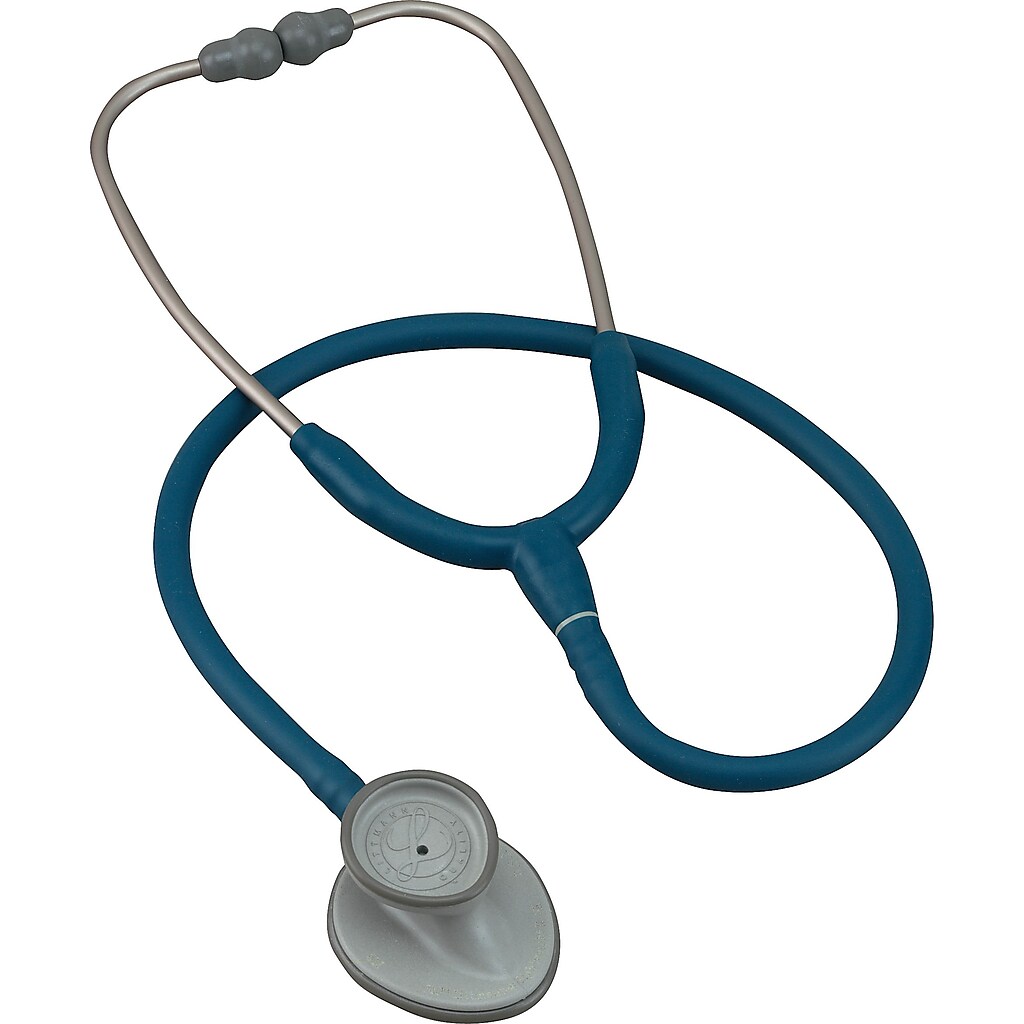 3M™ Littmann®  Lightweight II S.E. Adult Stethoscope, 28", Caribbean Blue (12-245-260)
Item #: 938299
| Model #: 12-245-260
This item is out of stock for delivery
About this product
3M™ Littmann® Lightweight II S.E. stethoscopes are ideally suited for certified nursing assistants, licensed practical nurses, EMT/EMS, licensed vocational nurses, medical assistants and nursing students.
You've earned the right to choose a stethoscope that makes basic physical assessments easier. The 3M™ Littmann® Lightweight II S. E. allows you to navigate around blood pressure cuffs and critical body contours with the unique shape of its chestpiece.
Navigate easily around blood pressure cuffs and critical body contours with the unique shape of the chestpiece

Convenient double sided stethoscope with 3Ms tunable technology which allows you to hear low and high frequency sounds by simply applying light or firm pressure to the chestpiece

Excellent acoustic seal and comfortable fit with patented 3M Littmann® Snap-Tight Soft Seal Eartips

Includes a single-tube design with rimmed nonchill, tunable diaphragm and bell

28" Length

2-Year Littmann® Warranty

Latex Free

Excellent Acoustics
This Littmann adult stethoscope has high-quality acoustic capabilities, so you'll be able to listen to the insides of each patient's body with confidence. It is designed to help minimize background noise, which makes it suitable for use in crowded emergency rooms or doctors offices. The stethoscope also has a tuning feature that allows you to hear low- and high-frequency sounds in the body. Comfortable Fit
This Littmann adult stethoscope fits comfortably over each ear canal, so it will not weight your ears down or cause pain during use. The stethoscope is also very light, so you can place it around your neck without straining your neck, upper back, or shoulders. Latex-Free
This high-quality stethoscope is latex-free, so you can use it on patients with latex allergies without hesitation. This Littmann stethoscope is also ideal for patients with skin conditions or extremely sensitive skin.