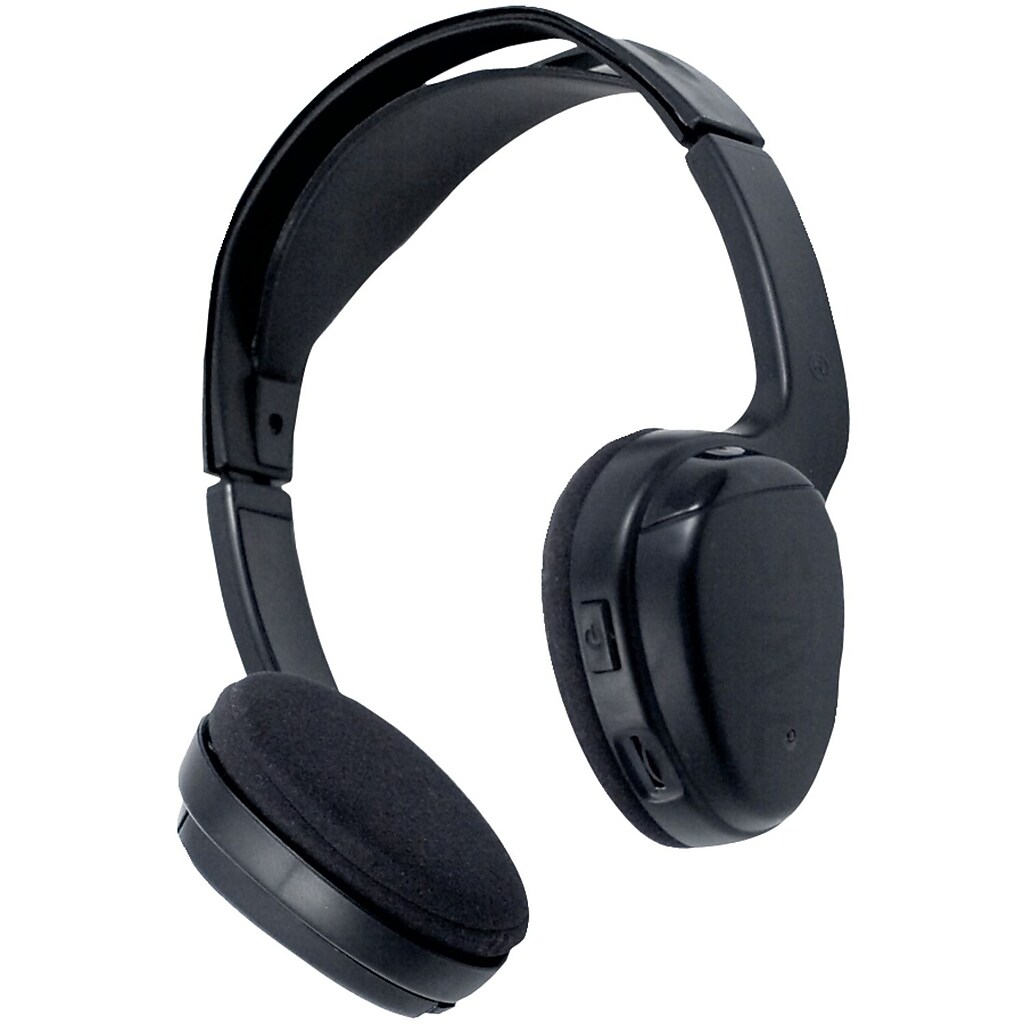 Power Acoustik WLHP Wireless Stereo Headphones, Black (WLHP-200)
Item #: 1594461
| Model #: POWWLHP200
This item is out of stock for delivery
About this product
The Power Acoustik® wireless single 2 channel IR over-ear headphones feature UHF IR receiver. Comes with auto off and auto mute options.
The Power Acoustik® WLHP-200 single 2 channel IR over-ear headphones comes with adjustable straps for comfort. Features On/Off switch that helps to save the battery, variable volume control and Auto Level Control (ALC). Comes with auto power off and mute functions.
Headphone offers superior sound quality

Features infrared wireless technology for seamless operation

Comes in binaural over-ear earpiece design for good audio quality

Features stereo sound mode for enhanced sound effect

Requires 2 x AAA size battery for trouble-free operation

Features earpiece controls with on/off switch for both volume and mute to offer better sound quality as per user convenience

Has circumaural form factor to attenuate external noise

Has fully adjustable headband straps for extra secure, comfort fit and features auto power off to save battery life for long-lasting operation

Features 2 channel UHF receiver for exceptional audio quality

The auto level control helps to keep volume levels stable for comfortable and better listening experience

Weight: 0.35 lbs.