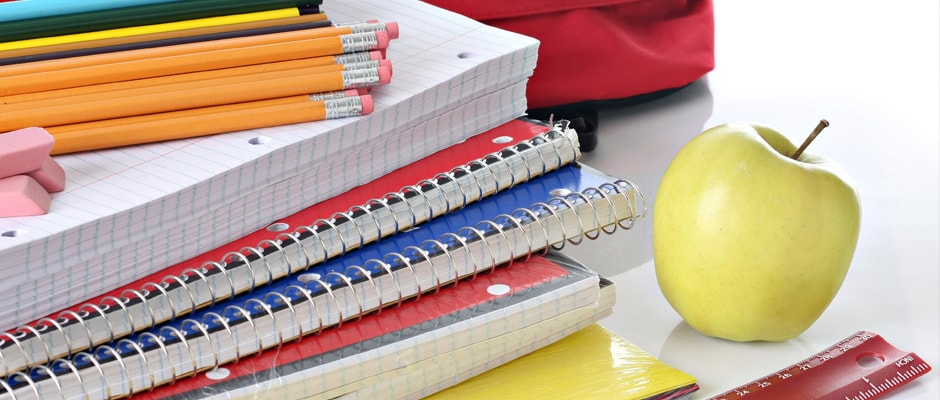 Back to School How–To: Where to Splurge And Where to Save on Supplies
Whatever back to school looks like this year for your kids, you're going to want to set a budget for school supplies. Buying smart and sticking to your money plan doesn't have to be hard. Consider these three factors before deciding what items to add to your cart:
Durability:

For products that kids use a lot, choose the highest–quality durable items you can afford. Check online reviews for feedback on how products hold up.

Quantity:

For supplies used in large amounts, like notebooks or pens, look for volume discounts and low replacement costs. Look for back to school deals and stock up.

Total cost of ownership:

For tech, consider the cost of additional parts. If a low–cost printer requires high–priced cartridges or frequent repairs, you haven't really saved money.
With these ideas in mind, here's what you should splurge on – and save on.
School supplies to spend on
1. Backpack: Students spend most of their academic lives shuffling between classes, home and after-school activities, so a high-quality ergonomic backpack is crucial.
2. Seating: A good-quality ergonomic computer chair prevents body fatigue from hours of sitting. Even if the kitchen table doubles as a desk, your child will stay focused and correctly positioned.
3. Binders & notebooks: It pays to invest in high-quality, durable binders and spiral notebooks because of how often they're used. For binders, choose thick plastic, ample binding and strong rings. For notebooks, look for a durable, tear-resistant cover and a hard cardboard backing.
4. Learning technology: If your school has a bring-your-own-device policy or is pivoting to remote learning, buy reliable and portable tablets or laptops for school. It's worth it to spend a little more for better performance.
5. Data storage & protection: An external hard drive provides good backup capacity, a flash drive offers portability while a cloud-based solution keeps important papers securely stored for easy access.
Pro tip: Teach your kids to upload their assignments every night so their remote learning morning routine runs smoother. Or if they forget to bring them to school, the documents are easily retrievable.
School supplies to save on
1. Printers: Choose an inexpensive unit that uses readily available and affordable ink and toner cartridges, and that enables wireless printing so everyone in the family can use it. An all-in-one model gives the most bang for your buck.
2. Repairs & replacements: Many manufacturers and retailers offer warranties and guarantees, some with optional accidental damage coverage. Always look for money-back guarantees, of course, but compare the price of a protection plan to the cost of replacing the item to see if the plan is worth it.
3. Screens & displays: When considering a computer monitor, opt for a television that also connects with laptops or tablets so the display doubles for education and entertainment.
Pro tip: Save more by watching for low prices in your area and using your favorite retailer's price-match guarantee. Some, like Staples, go beyond matching, offering 110 percent of the published price during the back to school season.
Related Articles