Navigate to Top
Make a confident statement of your own creativity when you choose bright, fun Paperchase bags and umbrellas. Laptop bags and backpacks bring a sense of fun to your everyday work life. Opt for whimsical umbrellas and foldaway bags to take your imagination on the road while traveling.

Travel Practicality
Choose a nautical, geometric, or floral canvas weekend bag to take off for a few days out of town; these versatile bags can easily double as carry-on luggage or beach bags, with plenty of room for all your belongings. Tuck a lightweight foldaway bag into your overnight bag to carry the results of any shopping trips while you're out of town. Pick up luggage tags to help you recognize your bags easily on the luggage carousel.

Stylish Workplace Design
Choose from a traditional herringbone tweed, geometric print, or bright tropical design when you pick out a laptop bag that combines deep padding to protect your computer with a versatile, detachable shoulder strap. Slip your books, files, laptop, and office supplies into a colorful backpack with plenty of padding for comfortable use, knowing that the festive pattern helps you stand out from the crowd. Add further style to your workplace with cleverly decorated office supplies from Cynthia Rowley.

Versatile Totes and Pouches
Small pouches and medium-sized cosmetic cases in jaunty patterns are perfect not only for packing away your cosmetics for travel, but also to keep office supplies, small tools, or other daily essentials. Colorful fanny packs let you head to a music festival or community fair with your necessities close at hand. Choose a beautifully embroidered satchel or messenger bag to keep all your gear together for a trip to school or to another continent.






More
Less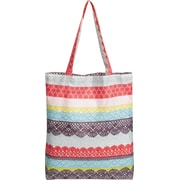 Paperchase Rika Foldaway Bag
Item : 234037
It comes with a practical pillowcase pocket as well as a spring clip to attach it where you need it
Convenient and durable, it's also an eco-friendly alternative to an ordinary plastic bag
Designed with love from London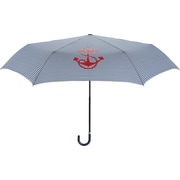 Paperchase Anchors Ahoy Umbrella
Item : 233803
Stay a step ahead of the weather with this super-stylish telescopic umbrella
Dry fully before putting away
Designed with love from London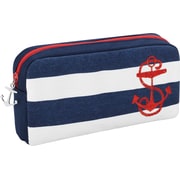 Paperchase Anchors Ahoy Zip Pouch
Item : 233834
Embroidered red anchor design, red zip and metal anchor fob
Quirky and creative English design
Designed with Love from London