Writing Supplies; Pens, Pencils, Markers, Highlighters, Erasers, Sharpeners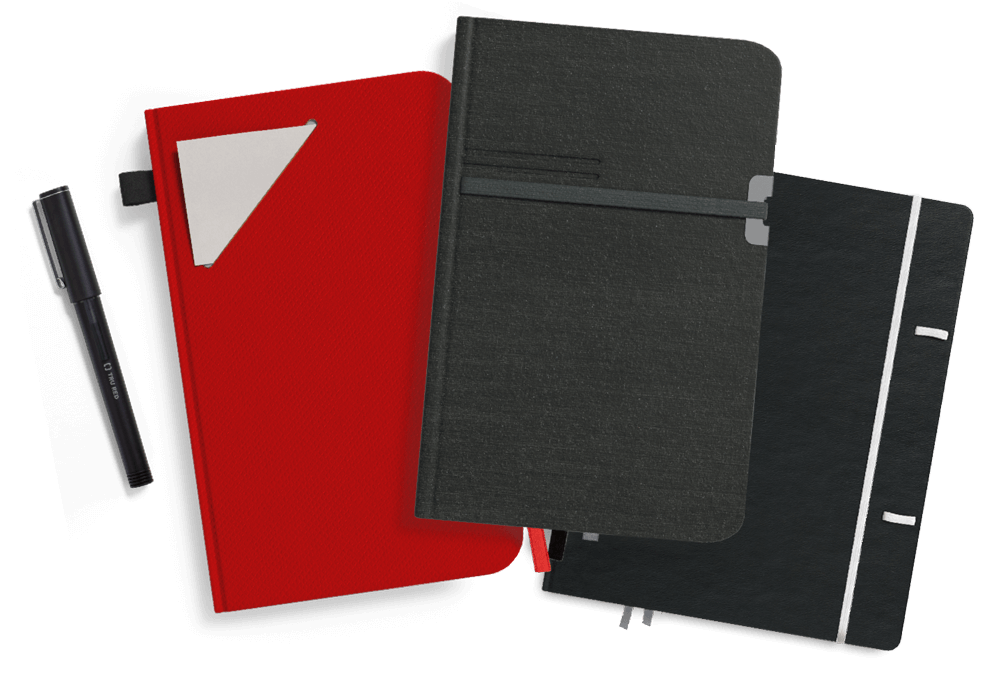 Introducing the
Expert Notetaking Collection
Three styles of journals that will inspire you to take better notes.
Get inspired
Whether you are shopping for new
office supplies
in order to create documents for work or to record notes in a notepad, writing supplies provide an outlet for creativity and design. Colorful markers create visually pleasing displays and projects, while quality writing instruments, such as Livescribe pens, are perfect for writing journal entries or authorizing a signature. Choose from durable pen and pencil holders for convenient storage or shaped erasers and reliable correction fluid for eliminating mistakes. Regardless of the need, there's no better place than Staples to find the best writing instruments.
Large Variety
Smooth writing inks, comfortable rubber grips and a selection of colors provide the user with a wide choice of writing supplies for every purpose. Write with exact precision using fine writing pens, or choose from a wide selection of pencils for quick notes or casual use. The best writing instruments are designed to help create impressive masterpieces using quality ink that won't smudge or fade, while crayons, chalk, highlighters and color pencils make excellent additions to classrooms and school environments.
Quality Brands
Choose from some of the top brands of writing supplies, such as Crayola, BIC, Pilot and Pentel for reliable performance and added satisfaction. Creating a professional document or sketching a portrait is best done when using a trusted and reliable brand. Tried and true fine writing pens, such as Paper Mate and Livescribe, offer peace of mind and satisfaction and are often viewed as some of the best writing instruments. Top brands also offer refillable ink, so a favorite pen can be reused or the user can change the ink color depending on the requirements of the current project at hand.
Affordable Selection
Whether you operate your company from a digital marketing perspective or run a traditional brick and mortar store, choosing from the most innovative Smartpens or fine writing pens as a gift for someone at work or grabbing a bulk package of pencils for school, users can find an affordable selection of writing supplies at Staples. Bulk packaging keeps classrooms and businesses fully stocked and ready to work, while more expensive choices and the best writing instruments are designed with quality performance in mind.