Navigate to Top
Help your post-op patients stay clean with perineal spray and wash products. Designed to fit easily into your hand, the small applicator bottles give you maximum control during cleanup. Most sprays come in large packs or cases for easy distribution throughout a facility.

Alleviate Discomfort
Perineal spray and wash products are formulated to alleviate the pain that is common after childbirth or a surgical procedure in the perineal area. Many products help reduce itching, so patients can focus on healing. Some formulas also help bring down the swelling to make it easier for patients to move naturally.

Boost Hygiene
For patients who are not able to get to a shower after an operation, perineal sprays and washes provide a convenient cleaning option. Many sprays contain disinfecting agents that help rid the body of germs and bacteria. The cleaners also remove odors that can cause discomfort and embarrassment for patients. For situations that require repeated use, look for sprays with gentle formulas.

Easy Application
Each perineal spray and wash comes packaged in a convenient spray bottle for easy application. The push-top operation enables you to treat the affected area without contact, reducing the patient's pain and skin irritation. Since many formulas don't require rinsing after use, you can simply spray and go, eliminating the need for complicated cleanup. Prevent germs from spreading during application by wearing vinyl exam gloves.

Skin-Safe
Many perineal spray and wash products are manufactured without latex for maximum versatility. With latex-free sprays, you can treat a range of patients without worrying about allergies or adverse reactions. Most sprays are gentle enough for quick spot cleaning on other parts of the body, making it easy for bedridden people to stay fresh.



More
Less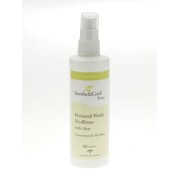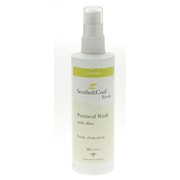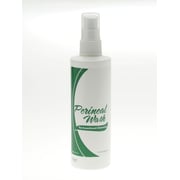 Medline Perineal Washes
Item : SS1102411
Perineal Wash Type
Latex-free
Gentle formula may be used for routine perineal care