When it comes to accessorizing fixtures, slatwall systems are king. Slatwall can fit nearly any accessory on the market, and it's just as sturdy as it is versatile. Take a look at what makes slatwall an all-in-one fixture system and why you should consider it for your retail small business.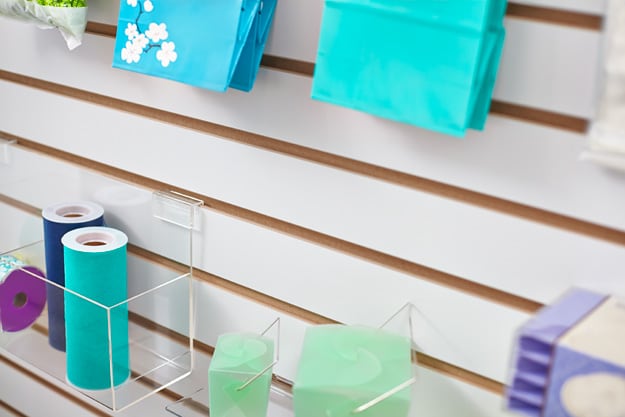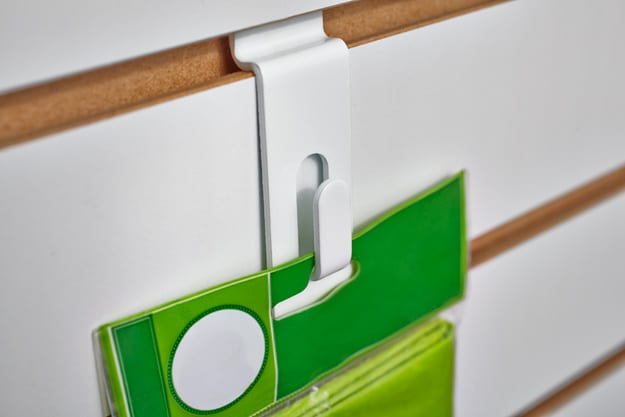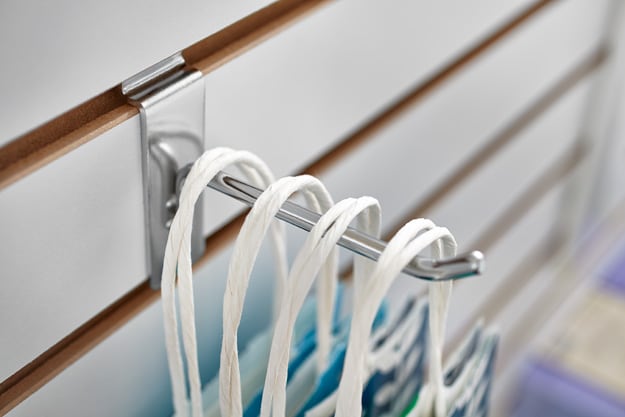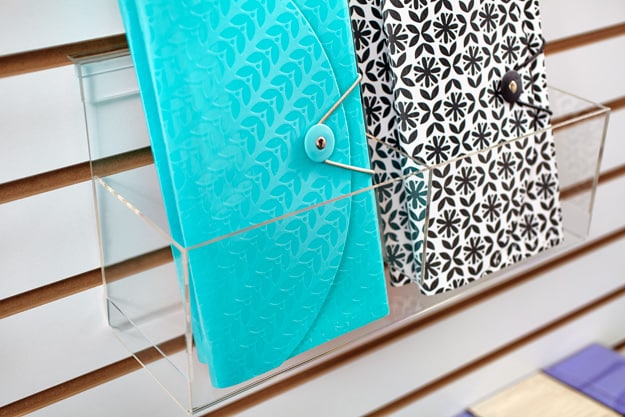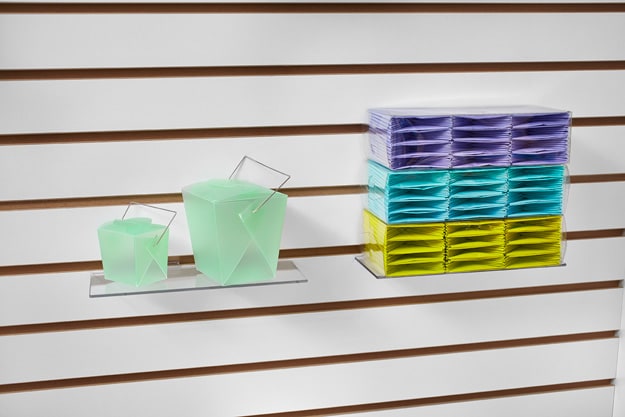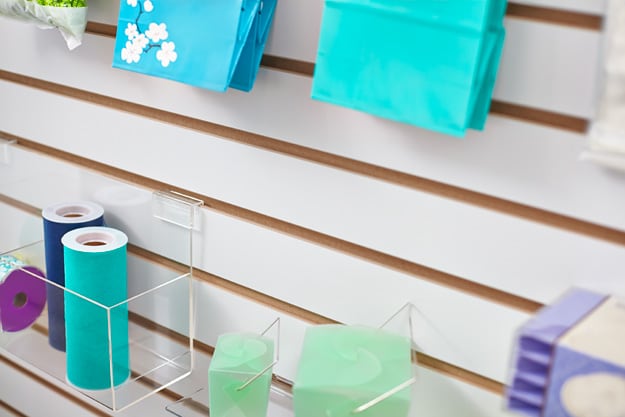 Slatwall panels can be either wall-mounted systems of their own or used as back panels on a freestanding fixture, like a gondola shelving unit. Typically they're made of a laminated medium density fiberboard and they have evenly spaced horizontal running grooves across each panel to which accessories can be mounted.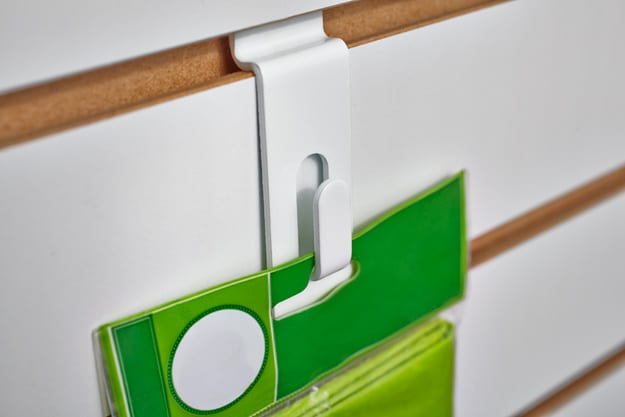 Slatwall panels can accommodate a lot of hooks and hangers made for slat grid and gridwall fixture panels. These notch hooks are just one type of metal hook that can be used to hang merchandise off of slatwall fixtures.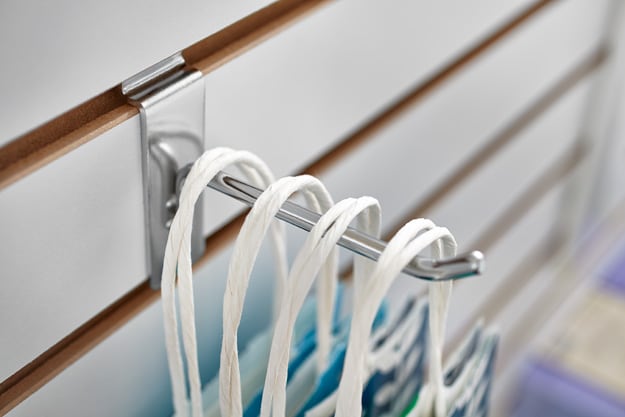 Peg hooks are another accessory option for slatwall. They've got more horizontal display space than notch hooks but aren't quite as sturdy since they protrude farther from the panel. These hooks are best used for lightweight merchandise that benefits from a hanging display view.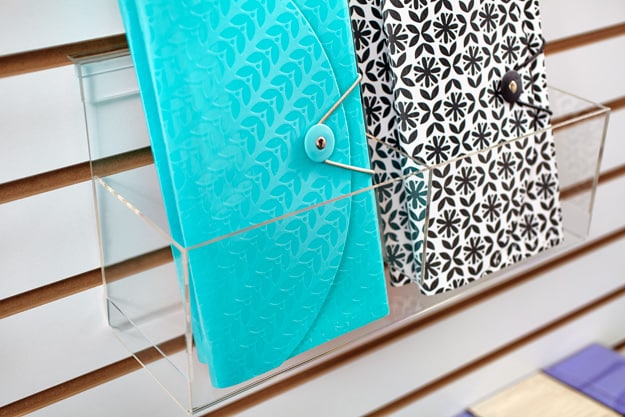 Baskets are another slatwall-friendly display accessory. You can easily find acrylic or wire display baskets that allow customers to see stocked products that don't naturally hang from a hook. Baskets also invite hands-on browsing, and when they're mounted to a slatwall panel, you won't have to worry about the risk of a basket getting pulled off the wall or jostled.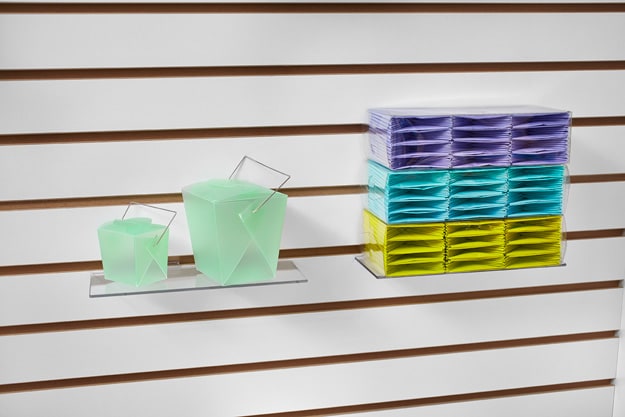 Plastic, fiberboard or wooden shelves are also often used with slatwall. If your retail small business is looking to display single items on your slatwall panel, consider using plastic shelves — while they can hold only a small amount of inventory, they ensure your product is completely visible from all views.