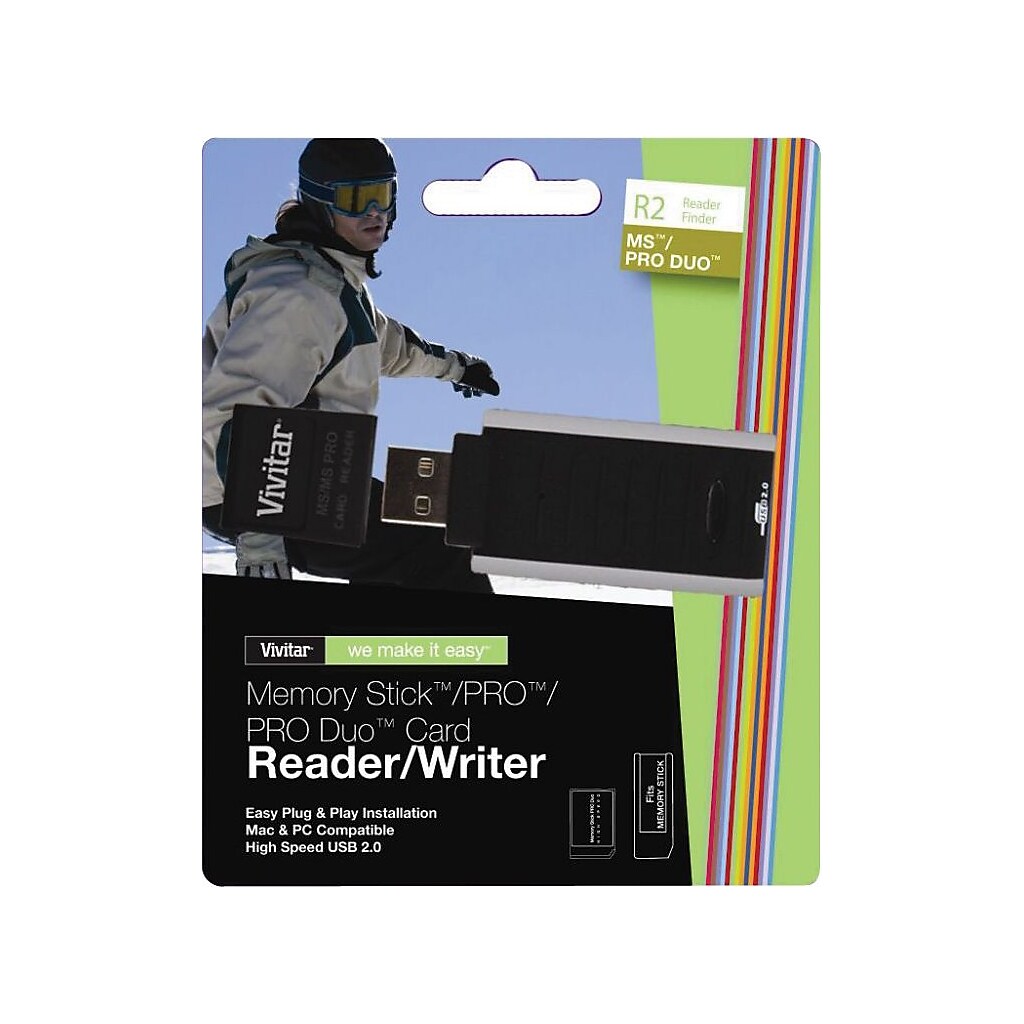 Kodak R120 Reader For MS Cards
Item #: 792213
| Model #: VIV-RW-MS
This item is not sold for delivery.
About this product
Kodak R120 Card reader is the perfect complement to any digital camera or cell phone that holds MS cards.
Kodak R120 Card reader uses plug & play technology for easy installation and USB 2 interface allows it to work with Mac OS as well as PC. Card reader conserves battery life and has a slot to hold MS card.
1-year mfr. limited warranty

High speed USB 2.0

Perfect for people on the go

Easy plug & play installation

Rapid data transfer

Mac & PC compatible

1 year warranty
Simple Installation
Each Kodak R120 MS card reader uses plug-and-play technology for a quick and easy installation. Simply slide the Memory Stick card from your camera into the slot on the reader and plug the reader itself into your computer. You can then begin downloading files at exceptional speeds without fear of data loss or corruption.
Excellent Compatibility
The card reader uses the popular USB 2.0 interface, allowing it to work equally well with Macs and PCs. This excellent compatibility gives you access to a variety of platform-specific editing and content creation software.
Conserve Battery Life
Each Kodak R120 MS card reader also saves battery life by removing the need to transfer files directly from your camera to your digital device. Transferring files can consume exceptional amounts of battery power, and simply moving the Memory Stick to a different device allows you to insert a new one in your camera and continue shooting, saving you time on location.