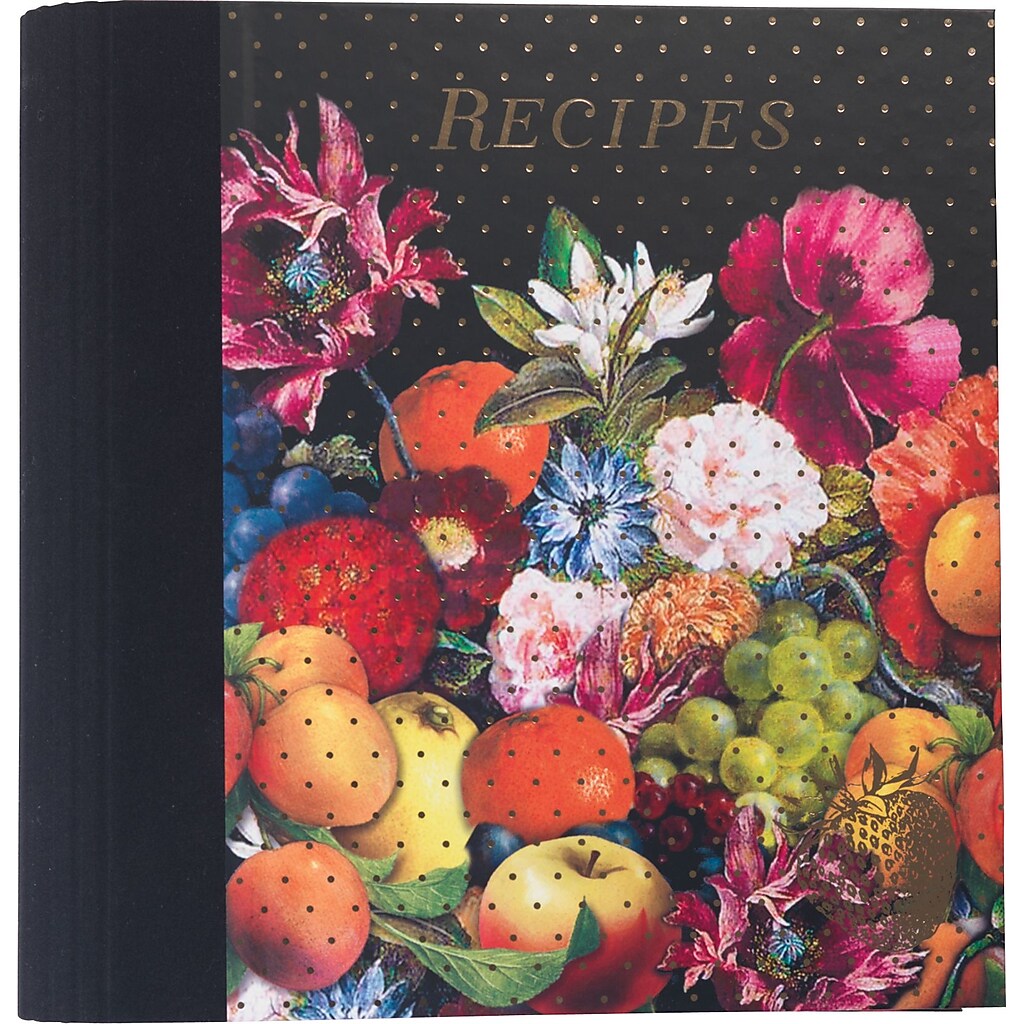 Paperchase Dark Romance Recipe File, 9.6" x 9.4" x 7.8"
Item #: 1646301
| Model #: 532593-US
This item is not sold for delivery.
About this product
This gorgeous recipe file is perfect for collecting and organising favourite recipes. It measures (approx) 240x240x45mm and comes in a presentation box making it a beautiful gift.
The ring binder contains 6 tabbed pocket dividers, 60 recipe sheets, 36 recipe cards, 18 plastic recipe card pockets and a dinner party planning section, all printed with gorgeous floral, black and gold designs.

Decide on your own section titles by using the labels and stickers included, fill the plastic pockets with ideas and cuttings, fill in the included recipe cards, and move everything around to suit you with the ring binder system.

It even has useful information like conversion charts for measures and temperatures. Perfect for someone who loves to be in the kitchen.