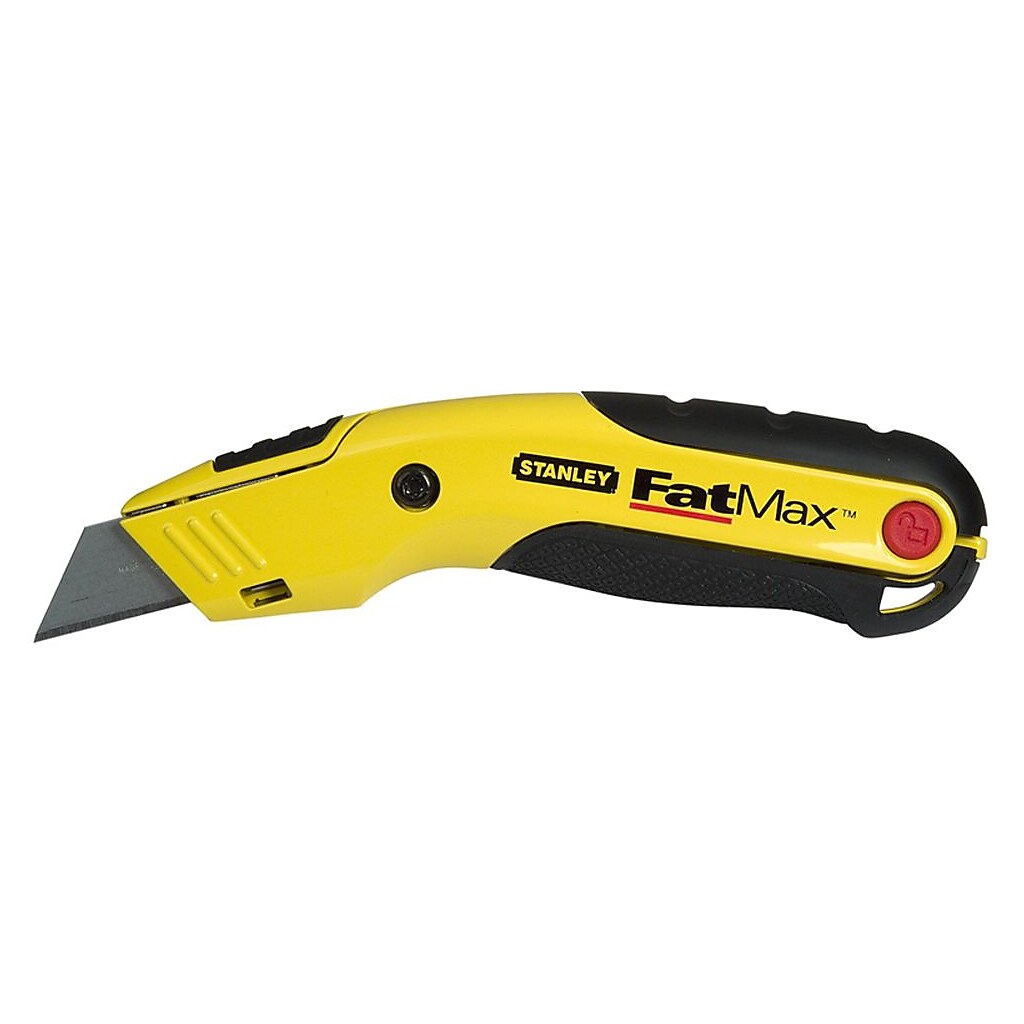 Stanley® FatMax® 10-780 Fixed Blade Utility Knife, 6 1/4"
Item #: 198190
| Model #: 680-10-780
This item is out of stock for delivery
About this product
6 1/4" long fixed blade utility knife has ergonomic design for ease of use with blade clamp which eliminates blade wobble and gives control.
Stanley® FatMax® Fixed blade utility knife in yellow/black colors has ergonomic design that insures easy use and accommodates 3 blades. Knife of 6 1/4" long is made of high strength steel and blade clamps eliminates blade wobble.
Material: Blade - 1095 steel, knife - steel

Handle type: Knurled Grip

No of blades: 3

Yellow and black

Overall length: 6 1/4"

Dimensions: 1 5/8"(W)

Ergonomic design for ease of use

Soft touch panels/grips allow control, fewer slips

Blade clamp eliminates blade wobble, gives control, dual blade position in nose for versatility

Pop-up blade dispenser for easy access and fast changeover, cartridge holds up to 5 blades